Rafael Nadal, Roger Federer can make 2017 a fantastic year in tennis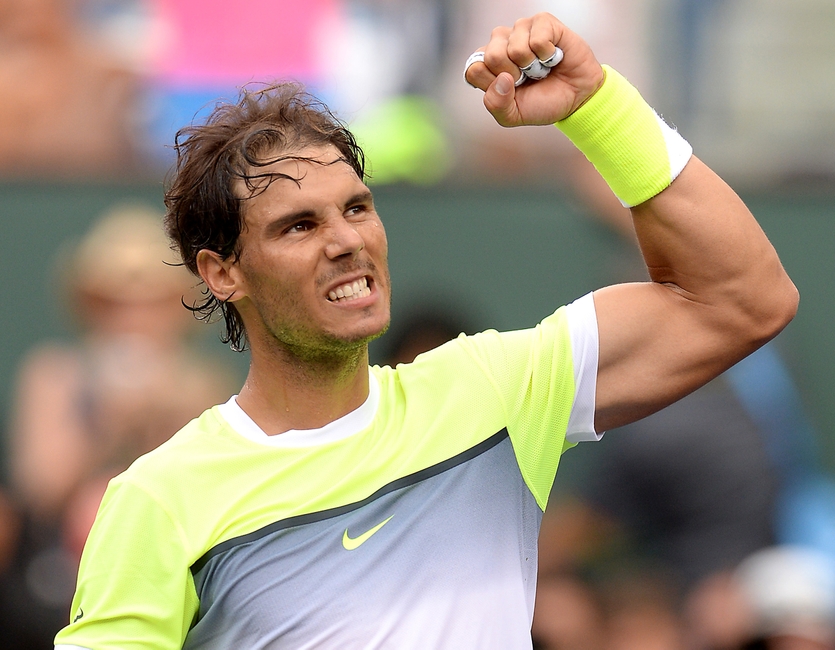 Rafael Nadal and Roger Federer are two of the greatest players in the sport of tennis. They were largely absent for the 2016 season, but can make 2017 one of the most exciting seasons the sport has seen in years.
Rafael Nadal and Roger Federer both cut their 2016 seasons short due to injury. Nadal cited a wrist injury and Federer a knee injury. Federer also struggled with back issues early in the year.
Their absence from the ATP World Tour made room for others to rise in the rankings. Most notably, Andy Murray claimed his first ever world number 1 ranking and finished the season with a title at the Barclays ATP World Tour Finals.
Nadal managed to claim 2 titles in his intermittent 2016 season. Federer, however, ended his season without any. It would be the first year since 2000 that the Swiss men's tennis star did not claim a title.
If both Rafael Nadal and Roger Federer can reenter the ATP 2017 field healthy and ready to compete, the season might very well be one of the best in recent history.
Both Nadal and Federer are fan favorites and bring a lot of attention to the sport. Murray, the new world number 1, mentioned the value that they bring both on and off the court after his win in London.
With a surging Murray, Novak Djokovic looking to regain the top ranking, and with numerous young stars in the sport, a competitive Nadal and Federer will make for a thrilling season.
Nadal will begin his season in the late days of December at the Mubadala World Tennis Championship. He is among a star-studded field that includes world number 1 Murray.
The tennis world expects to see both Nadal and Federer at the Australian Open in January where Nadal has won once before and Federer has claimed 4 titles. Expect to also see Australian Nick Kyrgios fresh off of his brief hiatus and ready to make a run in Melbourne. The major tournament will be a fantastic way to jumpstart the 2017 season.
Nadal and Federer are powerhouses in the sport of tennis and players the likes of Murray and Djokovic know that they must be prepared for their return.
Want your voice heard? Join the Lob and Smash team!
Check back for updates and tennis news from Lob and Smash.
This article originally appeared on