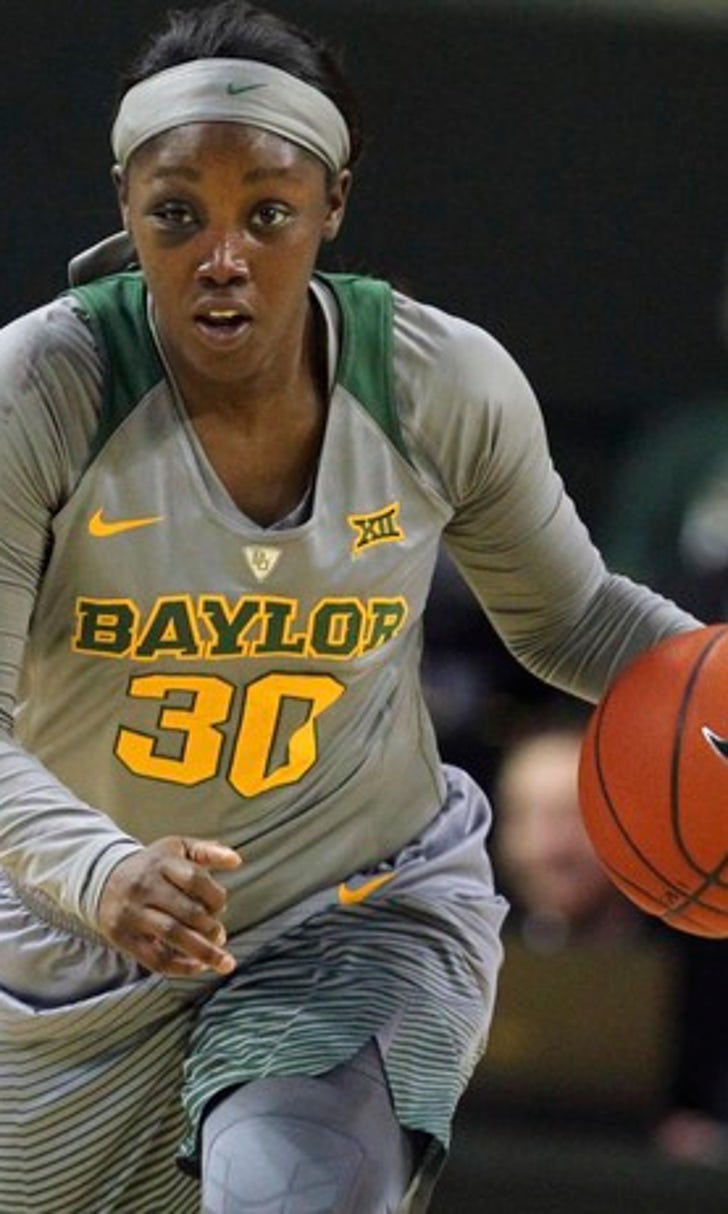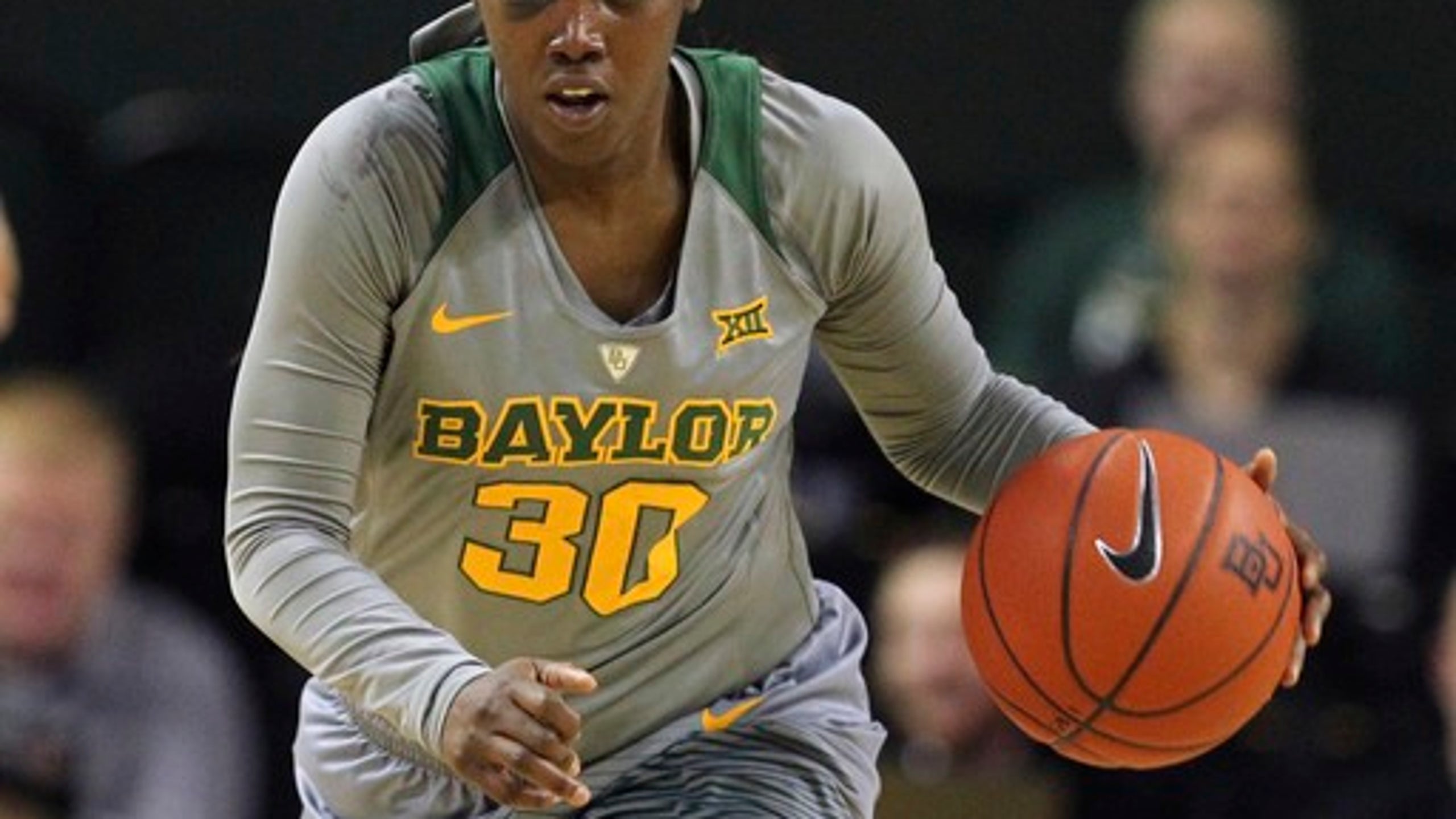 No. 2 Baylor women win 17th straight, 79-73 over No. 24 WVU (Jan 21, 2017)
BY AP • January 21, 2017
WACO, Texas (AP) Alexis Jones and second-ranked Baylor can take some blows and keep on winning.
Jones had 16 points while playing with a swollen black right eye and the Lady Bears withstood a feisty effort by 24th-ranked West Virginia to win 79-73 Saturday. Their 17th consecutive victory was the first this season decided by single digits.
''Games like this are going to help us down the road. We're not going to keep blowing teams out like we have been,'' senior Nina Davis said. ''The (NCAA) tournament is right around the corner so just having games close like this is just a challenge that we need.''
Baylor (19-1, 8-0 Big 12) has won 54 consecutive games at home since a 71-69 loss to the Mountaineers on March 2, 2014.
West Virginia (15-5, 3-5) scored seven straight points in the fourth quarter, with Katrina Pardee making a jumper and then a 3-pointer with just under 6 minutes left to cut the gap to 65-61.
But Alexis Prince then made a layup after chasing down the loose ball of her own missed 3. Jones, who was head-butted by an Iowa State player in Wednesday night's game, stretched the lead to a jumper and finished 7-of-14 shooting.
''It's ugly,'' Jones said of her eye. ''It didn't affect my shot.''
Davis had 15 points and nine rebounds, while Kalani Brown scored 13 points for Baylor. Prince finished with 10 points, six rebounds and five assists.
Teana Muldrow had 20 points and eight rebounds to lead West Virginia. Tynice Martin scored 18 points, Pardee 13 and Chania Ray 11.
Baylor made six straight free throws over a 40-second span in the closing stretch after WVU got within five again. Kristy Wallace made four of them, the last with 28 seconds.
''We played hard, played aggressive,'' West Virginia coach Mike Carey said. ''Baylor executed down the stretch better than we did.''
BIG PICTURE
West Virginia: The Mountaineers were certainly better than in their home game against Baylor 2 1/2 weeks ago, when they lost 91-56. ''Played hard,'' Carey said, when asked the difference. ''It really is a shame, because you saw at times we'd be as good as anybody.'' There were three ties and four lead changes in the game's fast-paced first 13 minutes, though WVU never led after that.
Baylor: After winning their first seven Big 12 games by an average margin of 35 points, and none closer than 23, the Lady Bears never panicked and never seemed to have any real sense after halftime that they might lose at home. ... Baylor has won 25 consecutive Big 12 regular-season games.
ALWAYS LIKED MIKE
Baylor coach Kim Mulkey has always respected Carey, who also is a man-to-man coach and has an athletic team with length on the perimeter, size inside and a ball hander to run the team. ''I say this in the most complementary of ways, and I said it to him when I shook his hand, `Mike, if your kids played like this, you wouldn't have five losses','' Mulkey said.
POST FOULS
Mountaineers 6-foot-5 center Lanay Montgomery, who came in averaging 12.5 points and 10.0 rebounds a game, finished with two points and five rebounds after getting into foul trouble.
ROLLED WRONG
Baylor forward Beatrice Mompremier was 3-of-3 shooting, plus two free throws, two rebounds and a block in her 6 minutes before rolling her right ankle in the second quarter. ''She was ready to play,'' Mulkey said. ''She came in and gave us good energy, scored for us, and then she sprained her ankle and couldn't go anymore.''
UP NEXT
West Virginia plays four of its next six games at home, the first being Wednesday night against Texas Tech.
Baylor plays at Kansas State on Wednesday. The Lady Bears are on the road for four of their next six games.
---
More AP college basketball coverage: www.collegebasketball.ap.org and http://www.twitter.com/AP-Top25
---
---