Women's College Basketball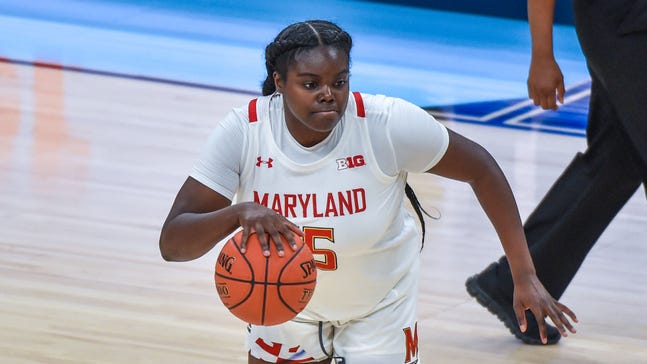 Women's College Basketball
NCAA Women's Tournament top moments: First round, Day 2
Updated
Mar. 23, 2021 12:29 a.m. ET
The madness rolled into Monday as the NCAA Women's Basketball Tournament entered its second day of first-round action.
All the No. 1 seeds played Sunday, but there were plenty of great teams in action Monday, including 2-seed Maryland, the pick by FOX Sports College Basketball Analyst Monica McNutt to win it all.
After the results of Sunday's games went pretty much according to seeding, there were some upsets Monday.
The first came among the early games, when 11-seed BYU took down No. 6 Rutgers 69-66.
Shortly after that, No. 13 Wright State toppled No. 4 Arkansas 66-62 for the program's first NCAA Tournament victory.
The upsets didn't stop there, as No. 12 Belmont secured its first NCAA Tournament win against No. 5 Gonzaga.
Take a look at the top moments from the 16 games Monday, with the most recent contests listed first.
For more up-to-date news on all things college basketball, click here to register for alerts. 
No. 14 Wyoming vs. No. 3 UCLA
Result: UCLA wins 69-48
UCLA needed only four 3-pointers to build a lead against Wyoming, thanks to a relentless attack in the paint.
Nineteen of the Bruins' 23 made baskets came inside the arc, where they overpowered the Cowgirls on the way to the round of 32.
No. 11 South Dakota vs. No. 6 Oregon
Result: Oregon wins 67-47
This trap didn't faze Oregon, with the Ducks handling the pressure and scoring two points.
The Ducks' offense operated efficiently against South Dakota, shooting 60% from the field, 50% from 3-point range and 100% from the free-throw line to punch a ticket to the next round.
No. 15 Marist vs. No. 2 Louisville
Result: Louisville wins 74-43
Louisville freshman Hailey Van Lith turned up the speed to get ahead of the Marist defense, which led to this and-1 basket.
The Cardinals' speed in transition continued in the second half, this time with Mykasa Robinson.
No. 11 Bradley vs. No. 6 Texas
Result: Texas wins 81-62
The Longhorns jumped on the Braves early, guided by the dominant play of junior guard Audrey Warren, who delivered one of the best performances of her career.
The Longhorns' exceptional ball movement led to an open shot and showcased how lethal their offense can be when it's clicking on all cylinders.
No. 12 UC Davis vs. No. 5 Missouri State
Result: Missouri State wins 70-51
The Missouri State Lady Bears didn't have their best game, shooting 37.3% from the field, but it was good enough.
They held the UC Davis Aggies to 30.5% shooting as a team and are moving on to the next round.
No. 15 Troy vs. No. 2 Texas A&M
Result: Texas A&M wins 84-80
Troy went deep into its bag of tricks to try to pull off an upset, as evidenced by this head fake.
In the end, the Aggies prevailed, advancing to the Round of 32.
No. 10 Michigan State vs. No. 7 Iowa State
Result: Iowa State wins 79-75
Ashley Jones had herself a record-setting day. The Iowa State guard caught fire with four 3-pointers against the Spartans.
The Cyclones needed all 33 of her points to survive and advance.
No. 15 Mount St. Mary's vs. No. 2 Maryland
Result: Maryland wins 98-45
Throw it in the vicinity of Maryland forward Ashley Owusu, and she is going to catch it — and more than likely finish the play.
Maryland rode Owusu's 20 points, along with double-digit scoring from four other players, to a win.
No. 12 Belmont vs. No. 5 Gonzaga
Result: Belmont wins 64-59
The best recipe for an upset is controlling the pace of the game and playing as a team, and that's exactly what Belmont did against Gonzaga.
It helped that Belmont received a monster performance from freshman Destinee Wells, who scored 25 points.
No. 10 UCF vs. No. 7 Northwestern
Result: Northwestern wins 62-51
Senior guard Lindsey Pulliam had a monster game for Northwestern, scoring 25 points to help guide the Wildcats against UCF.
Northwestern's stifling defense forced 20 turnovers and held UCF to 36.8% shooting in the win.
No. 13 Wright State vs. No. 4 Arkansas
Result: Wright State wins 66-62
It was time for an upset alert in the early going, as Wright State built a nice lead. The first-quarter buzzer-beater didn't hurt.
Then the Razorbacks made a run and took the lead late in the final quarter.
But the Raiders came out on top, thanks to 26 points and 12 rebounds from Angel Baker.
No. 14 Stony Brook vs. No. 3 Arizona
Result: Arizona wins 79-44
Aari McDonald and Lauren Ware made it look like a big mismatch in the early going.
The Wildcats cruised to victory, as McDonald had 20 points, four assists and three steals.
No. 13 Virginia Commonwealth vs. No. 4 Indiana
Result: Indiana wins 63-32
The Hoosiers looked like they were having fun out there, dishing no-look passes for wide-open 3s. They were never challenged, as Grace Berger had 20 points and eight rebounds.
No. 10 North Carolina vs. No. 7 Alabama
Result: Alabama wins 80-71
Alabama started aggressively, but the Tar Heels were unimpressed.
The Tide kept coming, and Jordan Lewis kept shooting from deep, making four 3-pointers on the way to a game-high 32 points.
No. 14 Drexel vs. No. 3 Georgia
Result: Georgia wins 67-53
The Bulldogs went coast-to-coast for the bucket after a slow start.
Drexel looked good from long range.
Mikayla Coombs ran the floor for a nice bucket as Georgia took control on the way to a 14-point victory.
No. 11 BYU vs. No. 6 Rutgers
Result: BYU wins 69-66
Mael Gilles had a nice hesitation move in the key to get the bucket for Rutgers.
BYU's Paisley Harding made a nice back-door cut for the reverse.
And Harding wasn't finished, drilling four 3-pointers to lead the Cougars to the upset.
Check back Tuesday for more top plays!
---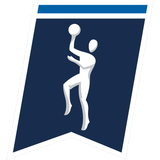 Get more from Women's College Basketball
Follow your favorites to get information about games, news and more
---