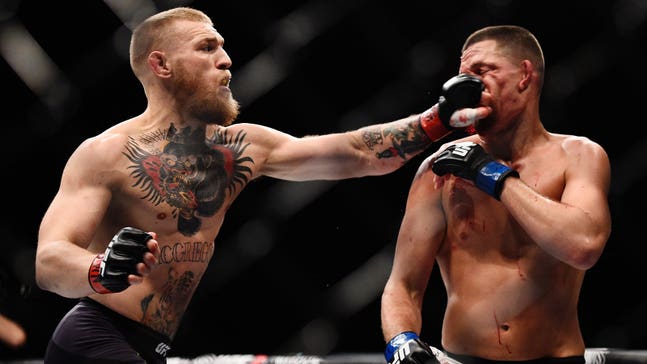 Conor McGregor on Nate Diaz rematch: 'I'd love to get that one back'
Published
Mar. 14, 2016 11:35 a.m. ET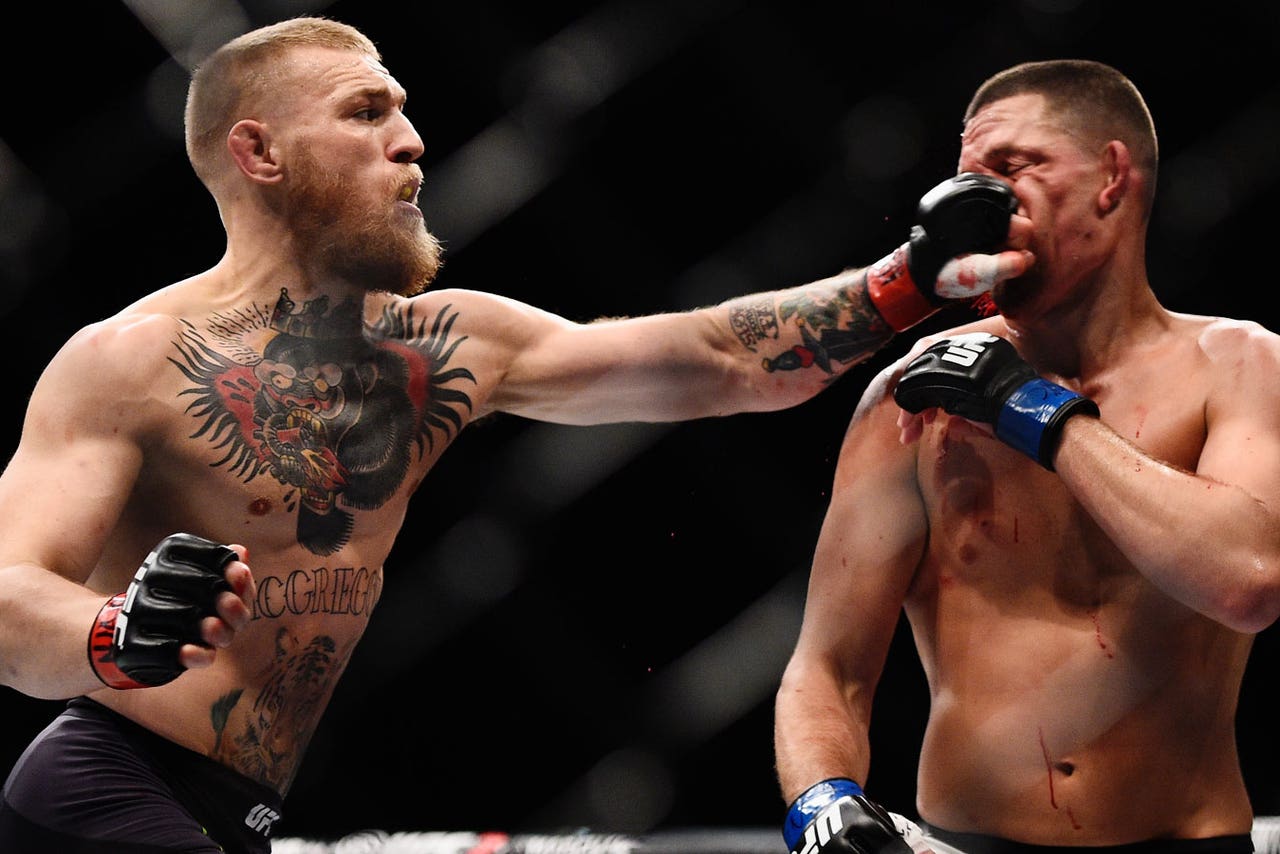 It's barely been a week since Conor McGregor fell to Nate Diaz at UFC 196, but the featherweight champion is already talking about a potential rematch at some point in the future.
McGregor fell to Diaz by rear naked choke after a back-and-forth battle for the better part of two rounds.
Immediately after the fight was over, McGregor's attention shifted to defending his featherweight title later this year, but he's not forgetting about Diaz or the chance to face him a second time.
"I think I'd like to see that. It's one that interests me most certainly," McGregor told TMZ Sports about a possible Diaz rematch. "You know when I look at the fight, I was winning the fight. I won the first round and a half.
"I'd love to get that one back. We'll see. We'll see how it goes. Life is good."
Whether the rematch happens now or in the future, chances are the UFC would be on board with pitting McGregor against Diaz again considering the first fight will go down as the most successful pay-per-view in the history of the company.
From the looks of things, McGregor didn't allow the loss to dampen his spirits because the camera crew that caught him for the impromptu interview found him shopping on Rodeo Drive in Beverly Hills.
The loss was obviously a difficult pill to swallow, but McGregor says he's not going to dwell on the defeat and he's already thinking about his next fight in the Octagon.
"I'm real fresh. I'm ready to go again," McGregor said. "It was a good fight. A hell of a fight. I look forward to coming back with a vengeance."
Chances are McGregor will be part of the upcoming UFC 200 card scheduled for July 9 in Las Vegas.
As much as McGregor wants the rematch with Diaz, it's more likely he'll end up defending his 145-pound title against either Frankie Edgar or former champion Jose Aldo.
Either way, McGregor's return to action will be big business, and if he secures a win a rematch with Diaz might be in the cards. 
---
---