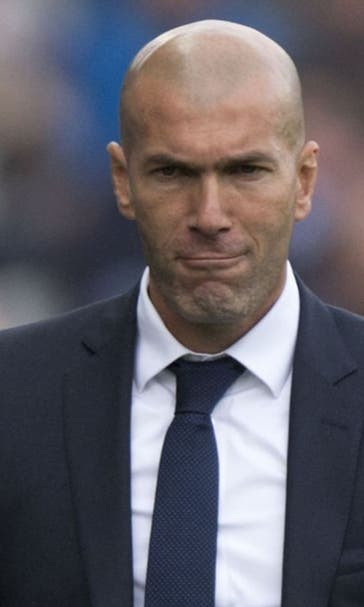 Watch Zinedine Zidane rip his pants mid-match
BY foxsports • April 12, 2016
Zinedine Zidane is one of the best players of all-time and he's proving himself to be a pretty good manager already*. Basically, Zidane knows a lot about being good at things.
Unfortunately, his pants aren't very good at, well, being pants.
Zidane could not believe that Karim Benzema missed a chance and lost it. He turned and spun. He gestured. He was in disbelief.
And his pants were so offended by the miss that they decided to stop existing. They were getting out of there, ripped and taking off for the rest of the night.
Unfortunately, that meant that the pants missed the end of the match, which Real Madrid won. The team did just fine and Zidane continued to keep the Merengues rolling.
But now that Real Madrid won, those pants are lucky. Zidane has to wear them for every match now, right?
* Small sample size, but so far, so good.
---
---