If nothing else, Jurgen Klinsmann's USMNT is excellent under pressure
BY foxsports • June 11, 2016
Jurgen Klinsmann's team found themselves with their backs against the wall. Again. And once more, with the pressure on, they came through.
The United States ended up in a Copa America hole to climb out of because of their opening loss to Colombia, but subsequent wins over Costa Rica and Paraguay have them quarterfinals-bound. It was the minimally acceptable showing for the U.S. at this tournament, and they got there. And now they have a chance for more.
In a five-year tenure where very little is predictable or dependable, the one thing that Klinsmann has been able to do is get results when he needs it.
The Americans' loss to Jamaica in 2014 World Cup qualifying was concerning and put them in danger of going out before even making the Hex, but they bounced back with three straight wins. When they lost to open the final round of qualifying and a Sporting News story alleged unrest in the squad, the U.S. beat Costa Rica in a blizzard to get back on track.
Just last month, with a historically embarrassing loss to Guatemala putting them in trouble for 2018 World Cup qualifying, they came back and thrashed Los Chapines in the following match.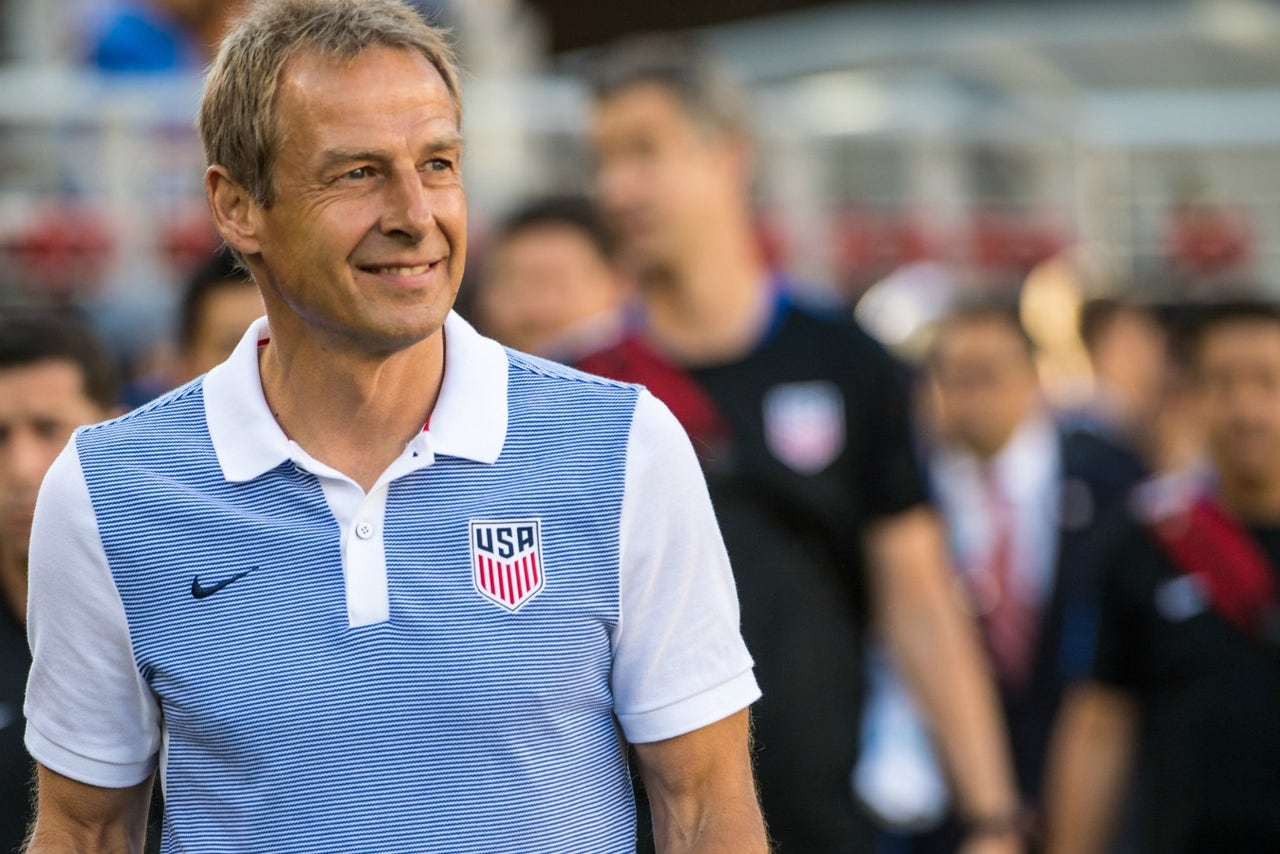 The only time the U.S. have failed when they desperately needed a win was last year in the Gold Cup — but that wasn't so much a matter of failing to bounce back as it was simply losing a match they should have won. They went into the semifinals of that tournament undefeated and simply fell short.
At least when it comes to following up a disastrous result with needed results, Klinsmann's team has been aces. If digging themselves a hole has been a hallmark of Klinsmann's U.S. team, then so has their ability to rebound. They've done it time and time again, showing no concern for the pressure of possible disaster.
Against Costa Rica on Wednesday, knowing that a loss would send them out of Copa America, the Americans cruised. They won 4-0, scoring in the 9th minute and never looking back. And against Paraguay Saturday, back in another lose-and-go-home scenario, it was a Clint Dempsey 27th minute goal that put them in front, and the goal they made stand up despite DeAndre Yedlin getting set off three minutes into the second half.
Yedlin's red card could have been an easy time for them to shut off, to back down and to struggle. The crowd of more than 50,000 at Philadelphia's Lincoln Financial Field — awash in red, white and blue and rocking before the match even kicked off — got quiet. They were concerned, wondering if the team could hold on. But the players never looked bothered. Even down a man, they were able to generate some chances and were at least even with Paraguay, not even backing into a defensive shape and begging for the final whistle to save them.
Of course, there are questions about why the U.S. continually finds themselves in a hole, and why they have to respond under pressure. That's before even getting into whether or not they can play with the best in the world and no longer look overmatched against the best teams in tournaments, as they did against Belgium in the 2014 World Cup, Mexico in the CONCACAF Cup and Colombia to open this tournament.
Now they're onto the quarterfinals, where they will likely play Brazil. And now we will get to see whether Klinsmann has taken this team to a point where they can play with the best, because they've been thoroughly out-played in these situations before. If they can do that — maybe even beat a good team in a tournament and take down Brazil — that will be the real measure of progress, and whether Klinsmann has the chance to take this team to the heights he promised five years earlier.
But while there are questions about where this team is going and whether or not they are getting better, there is no doubt that right now — as has been the case since Klinsmann took over — the USMNT can handle pressure. When their backs are against the wall, they will respond. And because of that, they are heading to the Copa America Centenario quarterfinals.
MORE FROM FOX SOCCER
---
---