How Uruguay went from Copa America Centenario contender to embarrassing early elimination
BY foxsports • June 9, 2016
There were a lot of people who thought Uruguay could win Copa America Centenario. Instead, the Uruguayans lost their first two matches of the tournament and were eliminated before they even got to the final day of the group stage.
In retrospect, it shouldn't be that much of a surprise.
Manager Oscar Tabarez said before the tournament even started that World Cup qualifying was more important than Copa America Centenario. Uruguay were downplaying Copa America from the start and doing everything they could to lower expectations.
Comparing it to World Cup qualifying is bizarre, seeing as qualifying doesn't resume until September, but that's how far Tabarez was willing to stretch their lack of interest in Copa America. He was thinking about what might happen in three months and how to best prepare the team for that, despite it being well into the future and there likely being little carryover from Copa America to qualifying.
A team that enters a tournament as disinterested as that is unlikely to succeed. Almost as unlikely to succeed as a team that plays without its best player.
Luis Suarez was a known injury concern coming into Copa America Centenario, having injured his hamstring in Barcelona's Copa del Rey final. But the common thinking was that Uruguay would be able to get through the group stage without him and then he would push them toward a potential title in the knockout stages.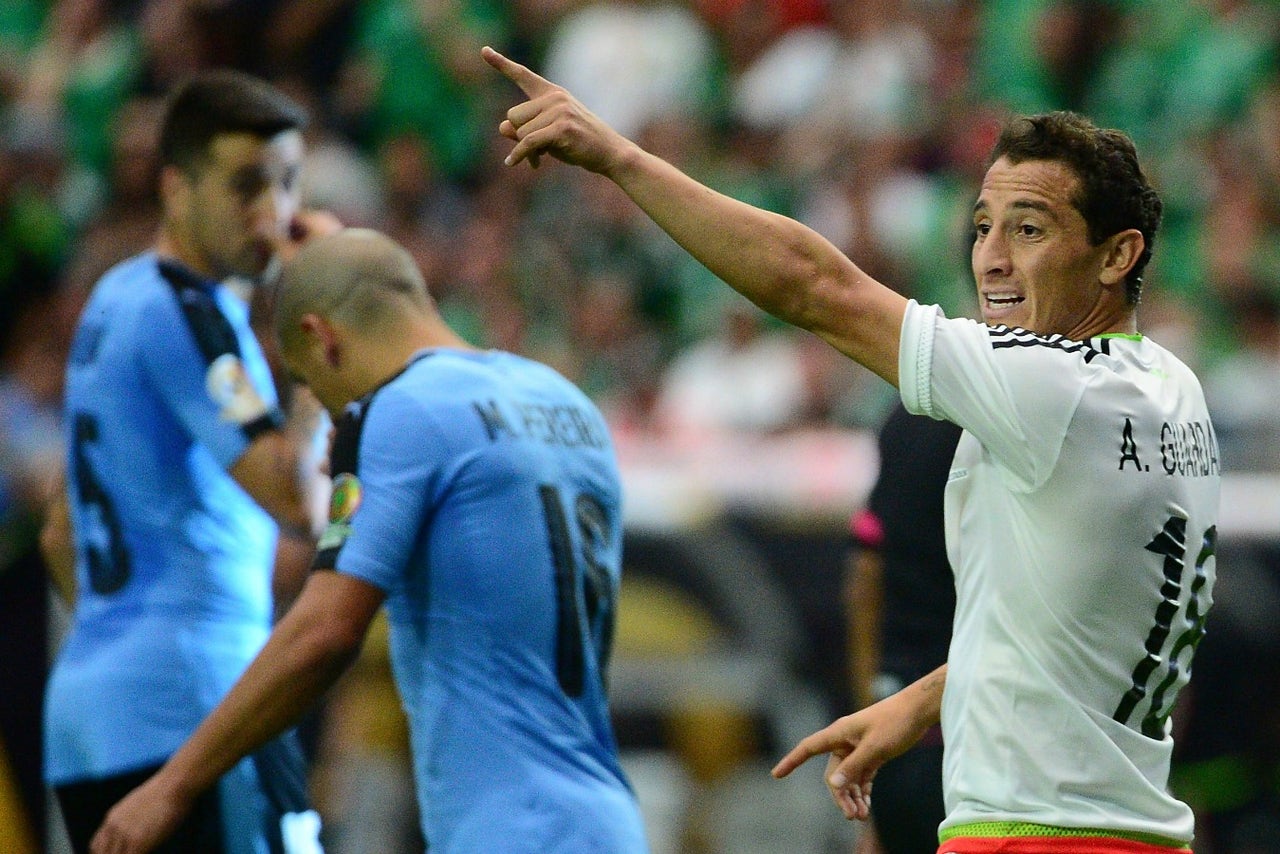 That line of thinking assumed that Edinson Cavani would be able to carry the load in Suarez's absence, but he couldn't do it. His teammates got him chance after chance, playing him in all alone multiple times in both matches, but he either shot at the goalkeeper or missed the frame repeatedly. Diego Rolan bottled a chance of his own and it was abundantly clear that the Celeste desperately needed their superstar.
To assume that anyone could replace Suarez, even if just adequately through a group stage, may have been a tad presumptuous. After all, Suarez was the best player in the world this club season. It's not just his ability to finish the chances that Cavani and Co. couldn't that would have made the difference, but also his ability to create chances single-handedly and force opposing teams to commit more men to defending him so they have fewer going forward.
Of course, there is also the matter of Venezuela being better than anyone would have guessed. Most thought Jamaica would beat Venezuela, but Los Vinotinto won that match and then followed it up with some dangerous counterattacking to beat Uruguay.
When you combine it all, you have an early Uruguay exit.
There is a lot to like about this Uruguay team and their place atop South American World Cup qualifying is proof that they are a very good side. But they never treated Copa America Centenario as the premier competition that others did, and they were without their best player. We underestimated the impact of both, and from there, all it took was a red hot Venezuela to doom Uruguay. At least Tabarez can focus on qualifying now.
MORE FROM FOX SOCCER
---
---