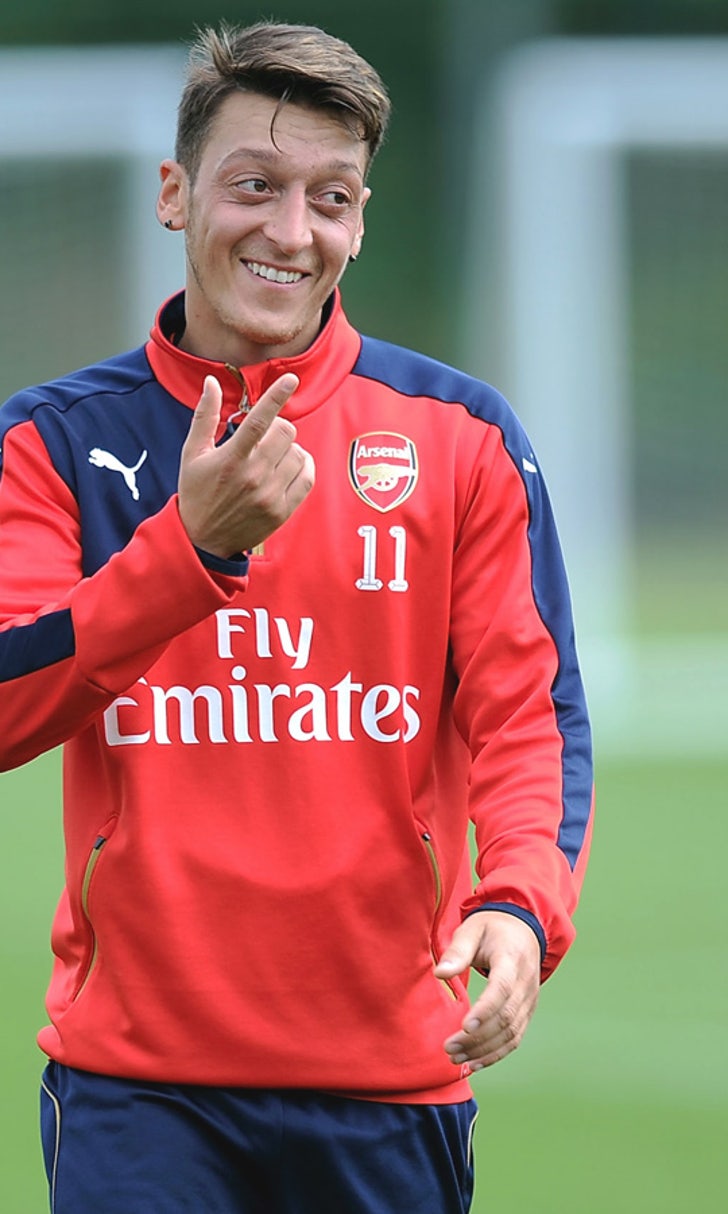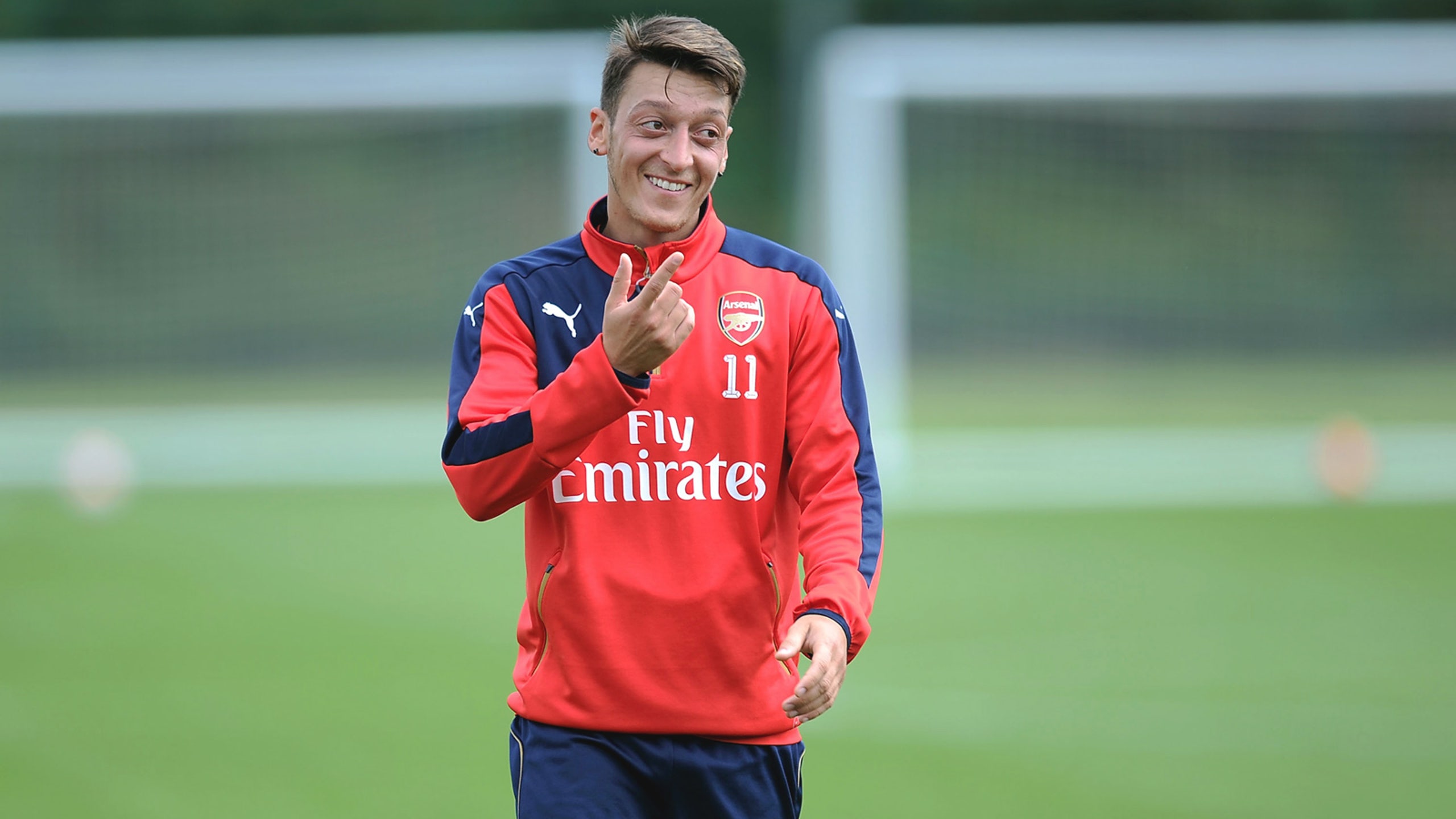 Gunners boss expects Ozil to have his best Premier League season yet
BY foxsports • August 2, 2015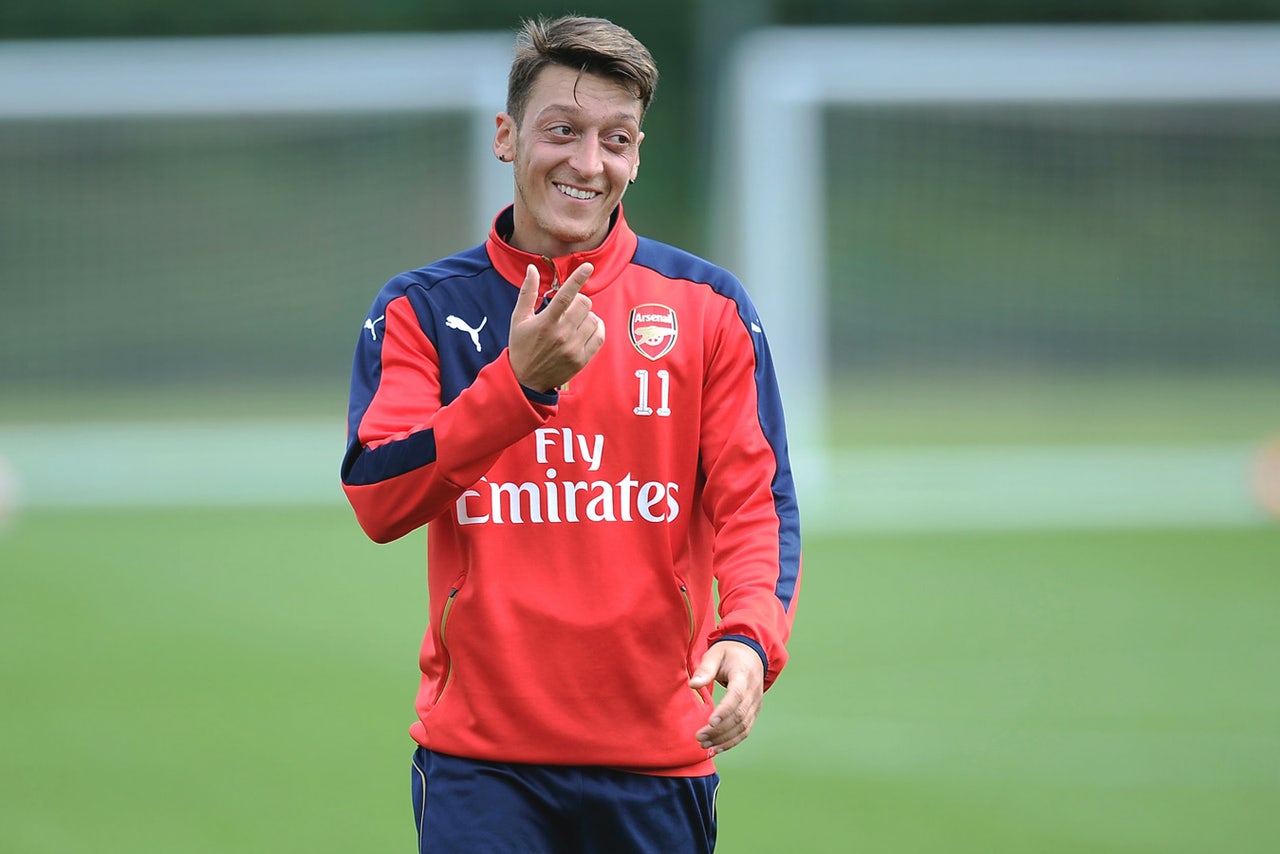 Arsenal boss Arsene Wenger expects Mesut Ozil to be one of the Premier League's leading stars during the 2015-16 season.
The Germany playmaker will run out at Wembley on Sunday afternoon when the Gunners face Chelsea in the season-opening Community Shield match.
And Wenger is backing the 26-year-old to enjoy his best season yet in an Arsenal shirt, since moving to the Emirates from Real Madrid for £42.5million in the summer of 2013.
Last season, Ozil registered just four goals and five assists in Premier League games and Wenger said: "What I think is that he shows more authority to dictate the game than before.
"He is physically stronger, that is for sure, more equipped to deal with the Premier League and in the second part of the season last year, we have seen that intelligence of his passing.
"The fact that he added some steel to his game, that was needed, certainly in the Premier League, and I am confident he can be one of the great players of 2015-16.
"I want more goals from him because he plays in that position and he is a good finisher. But he does not take enough chances when he is in the position when he can finish.
"He is conscious of it and he wants to do it now, so I am confident of that. But his main aspect will always be the intelligence of his passing and his creativity.
"I believe he is in positions where he can finish better and we want from him 10 goals per season."
Wenger also says Ozil is now settled living in England, adding: "He looks happy. London transforms people.
"I believe that at the start that for people who come from the south, they feel a bit shocked because the climate is different and London is a big city.
"But after a while, London slowly gets people under the charm of the city, I have seen that many times.
"Then they start to really enjoy living in London and the club is a bit the same, Arsenal is similar.
"The Premier League is sometimes a shock as well for the players because they think, 'oh, what's happening here?'
"I remember when (Robert) Pires arrived, the first year I put him next to me at Sunderland and I said, 'you will sit next to me today and watch the game'.
"After 20 minutes, he said, 'is it always like that?' And he adapted.
"When Ozil signed, he joined very late without any preparation and in 2014, he came back exhausted by the World Cup.
"He got injured for four months and in the second part of the season, he started to really adapt.
"This is of course the test. It is a very important season for him. But you could see that people have turned in favor of him recently - they start to enjoy his game."
---
---