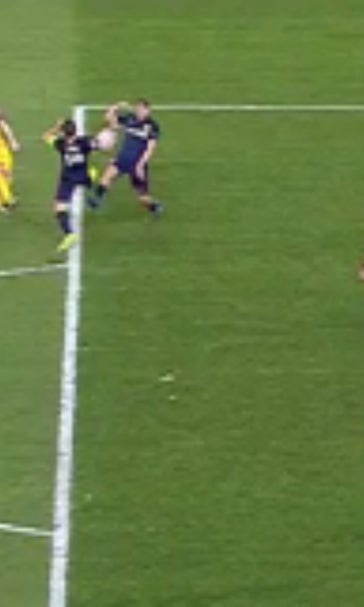 Did the referee rob Barcelona of a chance to make the Champions League semifinals?
BY foxsports • April 13, 2016
Barcelona were trailing Atletico Madrid 2-0 in the second leg of their Champions League quarterfinal tie. It was 3-2 on aggregate and the Catalans needed a goal to bring everything even and force extra time.
That's when Andres Iniesta hit a cross that hit Gabi's arm and the referee whistled for it, but he said it was outside the box and replays showed ...
It sure looks like that is in the box and Barcelona should have had a penalty.
One more time: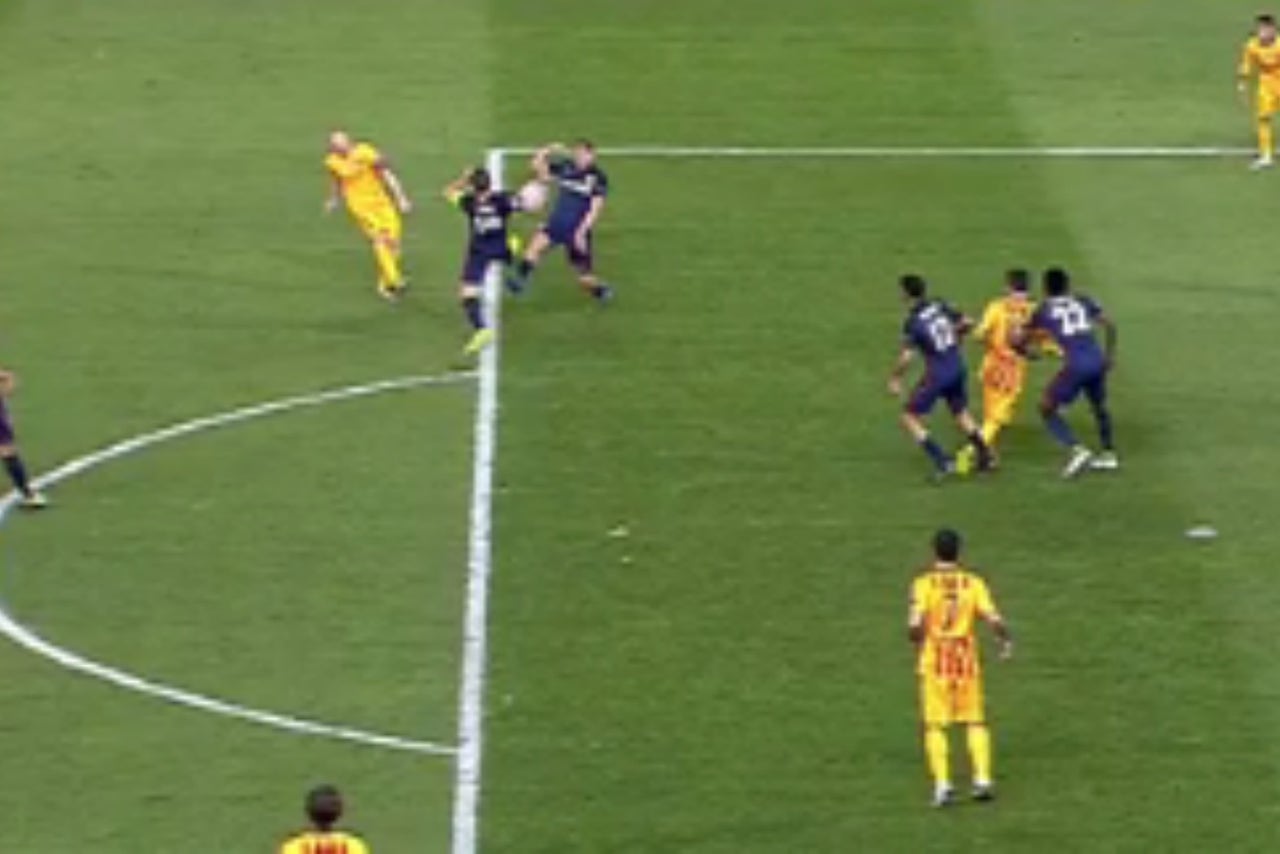 Yep, in the box.
It should have been a penalty that Lionel Messi probably would have made and the tie would have most likely have gone to extra time.
Barcelona would have had a chance at chasing the first ever back-to-back Champions League titles, but instead they are going out. Because the ref got this call wrong.
Then again, Iniesta could have been sent off moments earlier for a hand ball. And Luis Suarez elbowed Diego Godin in the eye without getting called for it. And Suarez should have been sent off in the first leg for kicking out.
It's getting really hard to keep track of who the refs favor, who they hate and who they very obviously want to see win.
---
---