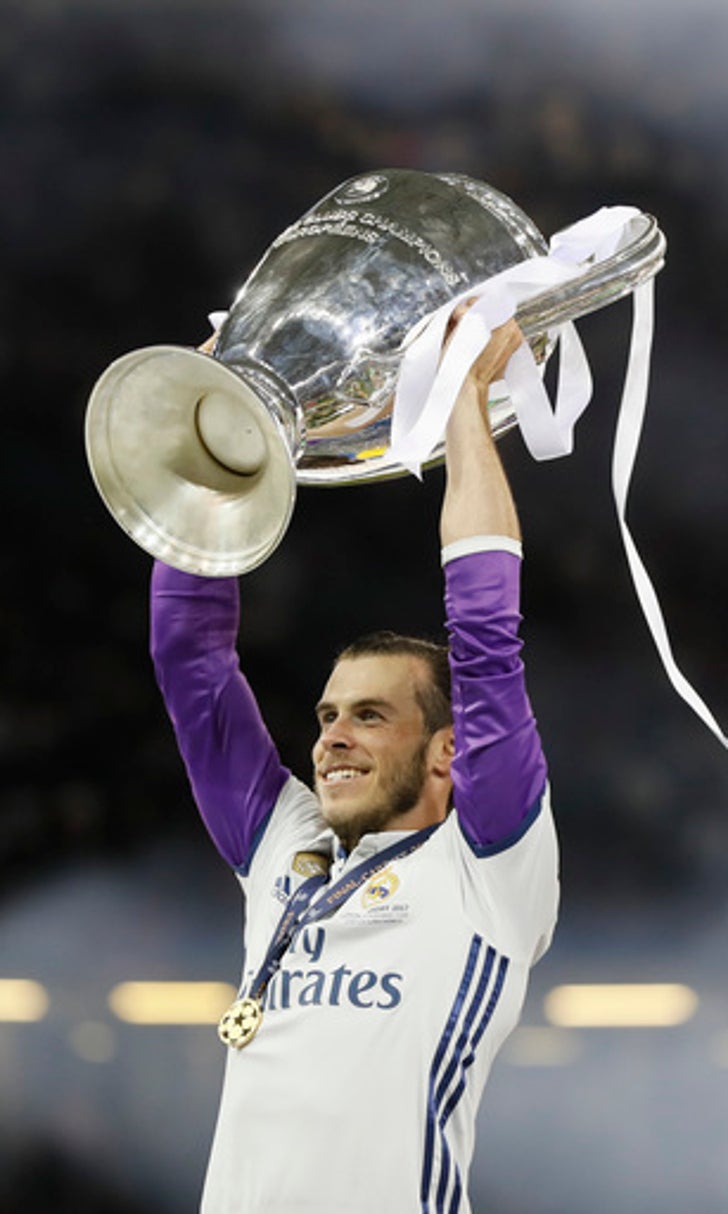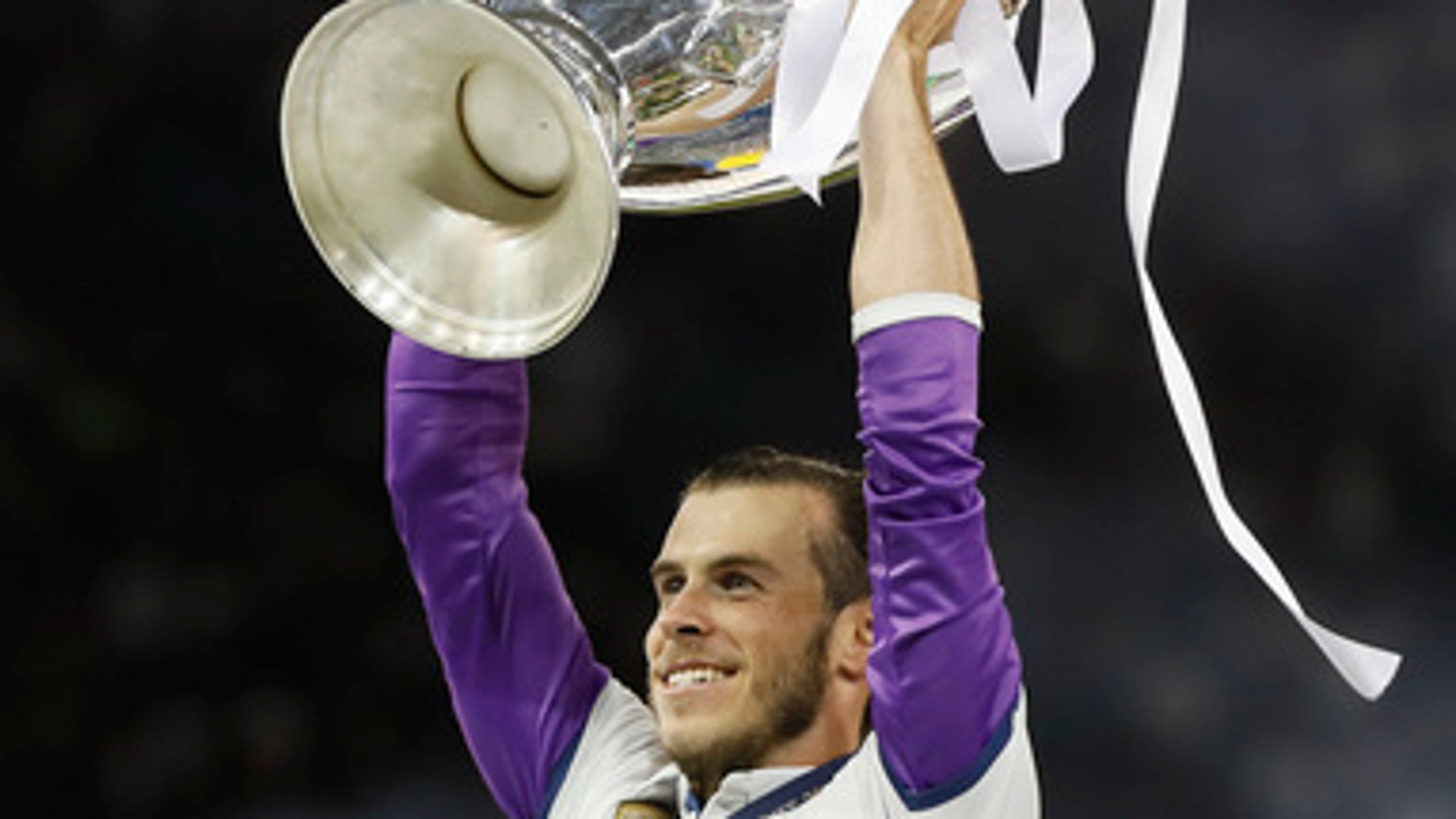 Bale ends season on good note, celebrates title at home
BY AP • June 3, 2017
CARDIFF, Wales (AP) Gareth Bale's season ended on a good note.
Bale didn't get to start in Saturday's Champions League final, but went on as a late substitute and got to celebrate the title in his hometown as Real Madrid beat Juventus 4-1 in Cardiff.
''To win at home is a dream come true,'' he said. ''It's been a hard season and I've worked hard. At one point it didn't seem like I was going to make it to the final but I've worked tirelessly at home and this is the reward you get for all the hard work you've put in.''
Bale struggled all season after enduring a series of injuries. The most significant injury was an ankle problem that forced him to undergo surgery in November. He was sidelined for nearly three months after that and struggled to regain his form.
Bale said ahead of the final that he was fully fit, but Real Madrid coach Zinedine Zidane opted to start with Francisco ''Isco'' Alarcon in his place.
But the hometown favorite finally entered the game in the 77th minute at the Millennium Stadium, getting a standing ovation from the crowd.
Bale said he wasn't upset about not being in the starting lineup at kick off.
''It's been a difficult season, so I understood the circumstances,'' he said. ''I was happy I got on to play.''
Madrid was already in control when Bale went on, but he nearly scored after a ball was crossed toward him inside the area.
Madrid won its 12th Champions League title, and third in four years, with two goals by Cristiano Ronaldo, one by Casemiro and another by Marco Asensio.
Juventus, which lost the 2015 final to Real Madrid's archrival Barcelona, scored with Mario Mandzukic.
''We've made more history,'' Bale said. ''I'm a very happy man to win the 12th and we'll enjoy this moment now.''
Bale scored one of Madrid's goals in the 2014 final, when it defeated Atletico Madrid 4-1 in extra time.
He scored only nine goals for Madrid this season, with his last goal coming in a Spanish league game against Villarreal in February.
---
More AP Champions League coverage: http://apne.ws/2lgcPZm
---
Tales Azzoni on Twitter: http://twitter.com/tazzoni
---
---