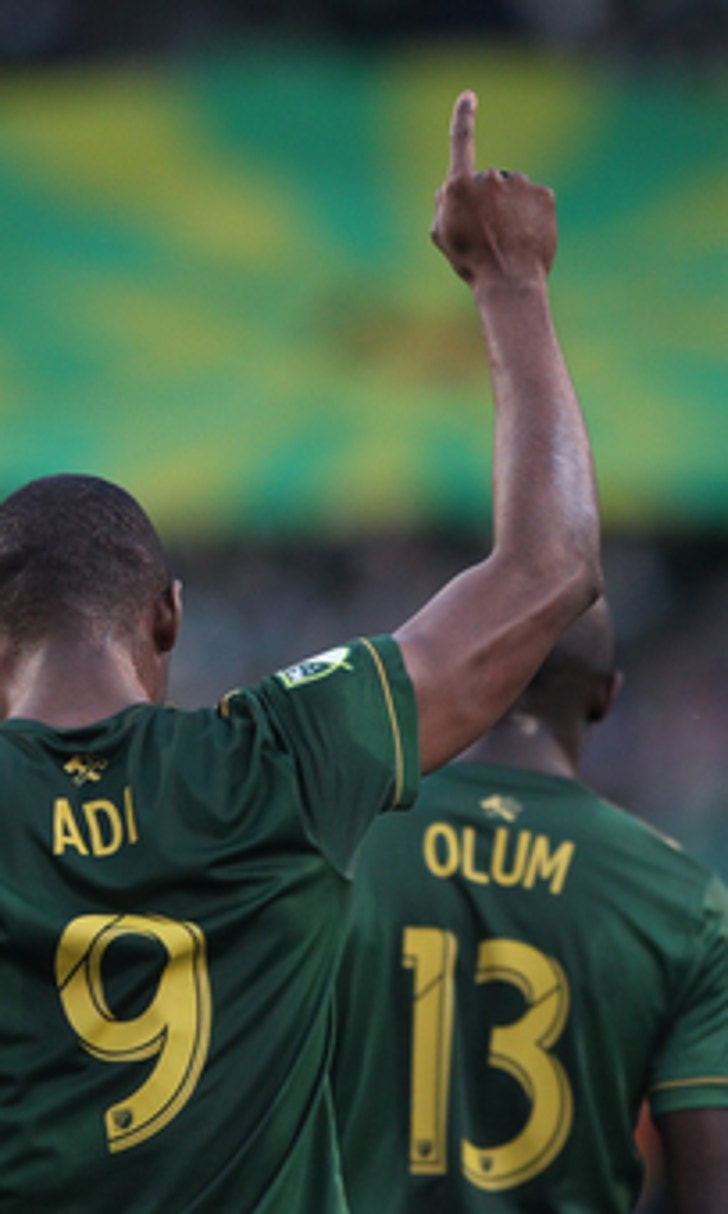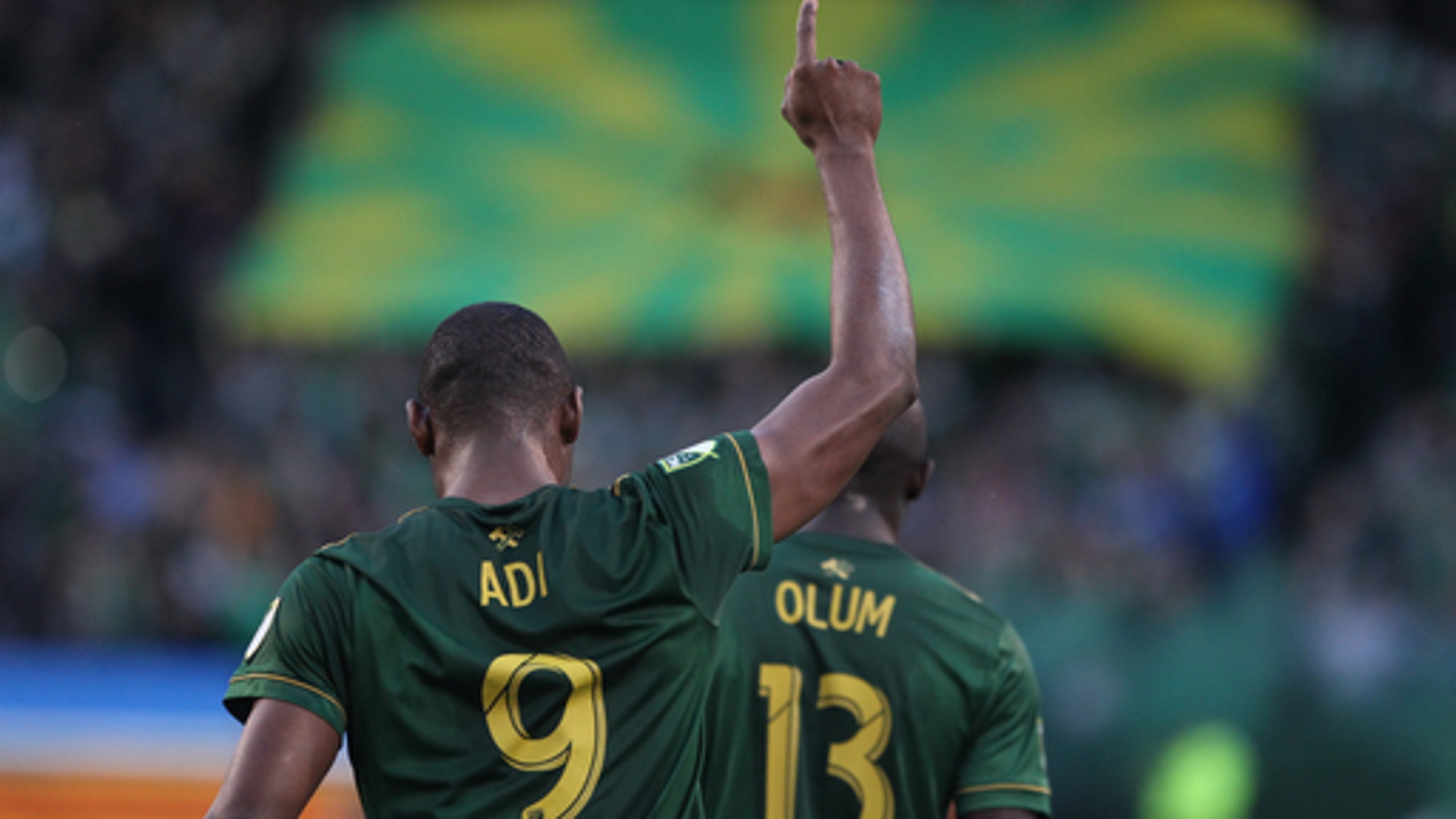 Adi scores twice, Timbers beat FC Dallas 2-0 (Jun 10, 2017)
BY AP • June 11, 2017
PORTLAND, Ore. (AP) Fanendo Adi scored twice to give the Portland Timbers a 2-0 victory over FC Dallas on Saturday night.
Adi has eight goals on the season and broke a five-game goalless streak. His last goal was also against FC Dallas, in a 2-2 draw in Texas in April.
''It's all about keeping my composure. I've gone through games without scoring, sometimes it happens for a forward,'' Adi said. ''But you keep training well and trying to do the right thing and it turns around. And I'm happy it turned around today.''
Portland goalkeeper Jake Gleeson had a quiet night, needing to make two saves for his third shutout of the season. Gonzalez made three saves in a losing effort.
The win moves Portland over FC Dallas in the standings, with the Timbers now in second place at 24 points, two points behind first place Sporting KC. FC Dallas drops down to third place, tied with Houston on 23 points.
''Really pleased we got three points again. That's two games in a row,'' Portland coach Caleb Porter said. ''And I'd say three games in a row of playing extremely well. And I'm really glad the guys are getting rewarded how much they're investing.''
The first goal came in the 32nd minute, when a Dallas pass was blocked and the ball bounced right to Sebastian Blanco. The Timbers midfielder dribbled 10 yards, then dished a pass to his left. Adi collected it at the top of the penalty area and took a couple of strides forward, when he was knocked off balance by a challenge from defender Hernan Grana. As he fell to the ground, Adi knocked the ball toward goal with the outside of his right foot, past goalkeeper Jesse Gonzalez and into the net.
The Timbers doubled their lead in the 72nd minute. Breaking quickly out of the defensive end, Diego Chara carried the ball to midfield and passed to Diego Valeri, who moved the ball up the right wing to Dairon Asprilla. Asprilla darted into the Dallas area, then rolled a pass across goal in the direction of Chara, who had continued his run into the box. But Chara let the ball keep rolling, and it reached Adi, who paused a moment as Gonzalez dove across, expecting a first-time shot. Adi then calmly switched the ball to his right foot and blasted a shot into the open net from 4 yards away.
---
---