Florida Atlantic Owls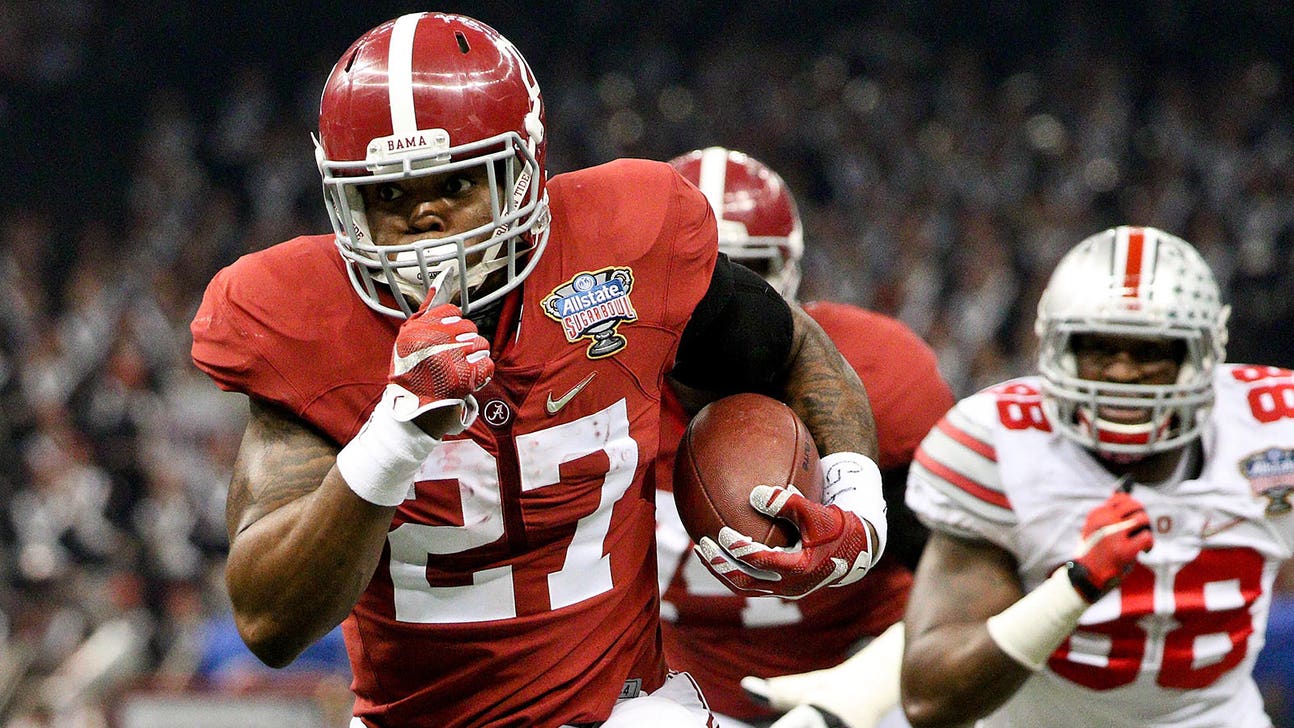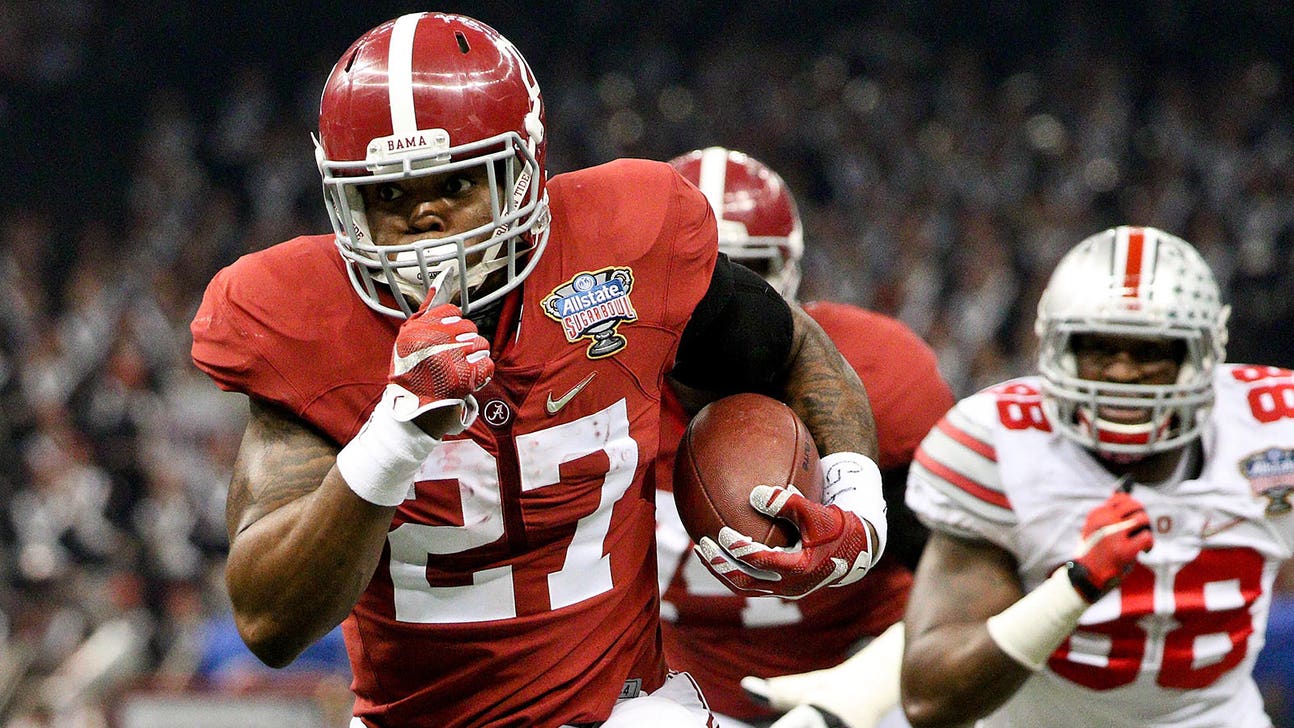 Florida Atlantic Owls
WhatIfSports 2015 SEC Football Projected Standings
Published
Dec. 24, 2016 8:38 p.m. ET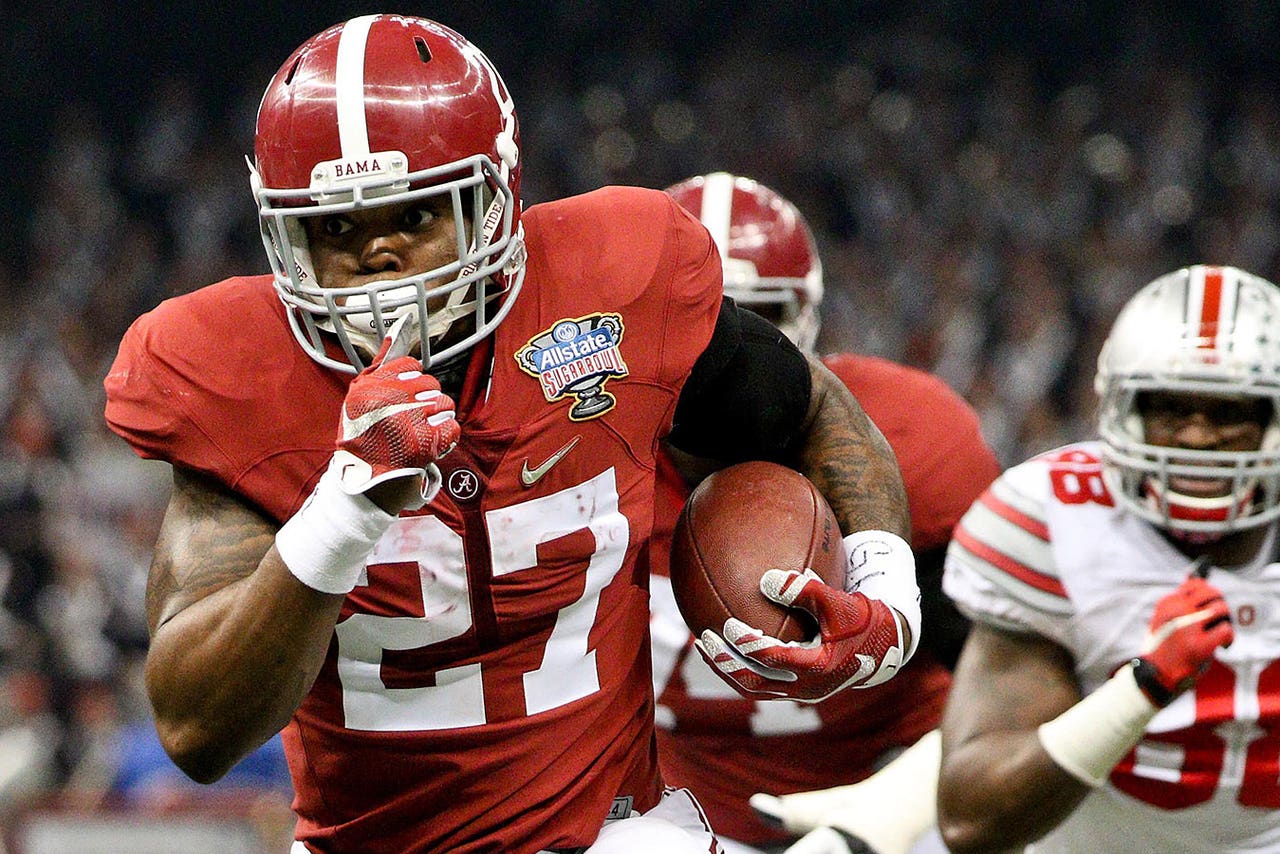 Which team will be crowned SEC champions? WhatIfSports.com played every game of the 2015 season 101 times to generate game-by-game predictions for each SEC team, as well as projected conference standings.
All games were played using WhatIfSports' college football simulation engine, which uses its highly sophisticated algorithms to simulate every play of the game. The conference standings table displays the most likely outcome for each team, whereas the team-by-team schedules display absolute records. 
2015 SEC Projected Conference Standings
East
W
L
Overall Record
Georgia
6
2
9-3
Tennessee
4
4
8-4
Missouri
4
4
7-5
Florida
3
5
6-6
South Carolina
3
5
6-6
Kentucky
2
6
5-7
Vanderbilt
1
7
4-8
West
W
L
Overall Record
Alabama
6
2
10-2
Auburn
6
2
10-2
Ole Miss
5
3
9-3
Texas A&M
5
3
8-4
LSU
4
4
8-4
Arkansas
4
4
8-4
Mississippi State
3
5
7-5
The SEC has fallen on hard times.
Okay, that may be a bit of an exaggeration, but after seven consecutive BCS national championships from 2006 through 2012, the conference is "suffering" through a two-year drought. In 2013, Jameis Winston and the Florida State Seminoles knocked off Auburn in the BCS Championship. Last season, Alabama entered the College Football Playoff as the highest-ranked team but fell to eventual champ Ohio State.
Will the SEC retake its place atop the college football world in 2015? Perhaps, but first the conference has to sort through a field of strong contenders to determine which school will carry the flag.
Leading the charge is perennial powerhouse Alabama. The Crimson Tide will have to work in a new quarterback and replace some incredible offensive weapons in Amari Cooper and T.J. Yeldon, but the cupboard is far from bare. Bruce Feldman likes 'Bama's chances to repeat:
"Having seen the Tide up close this spring, I came away convinced Nick Saban's got more quality big -- make that huge -- guys than anybody has had in college football in years. They're 10-deep on the D-line and will have a much improved O-line. 'Bama should be able to better people with the rushing combo of bruising Derrick Henry and change-of-pace back Kenyan Drake. I also think their corner play, which has been an issue the past few seasons should improve some."
Several challengers could emerge in the SEC West. WhatIfSports.com predicts Auburn to match Alabama in wins, with Ole Miss and Texas A&M close behind. Stewart Mandel believes this could be the Aggies' year, going so far as to pick the team to win the SEC. With Kyle Allen established at quarterback and a new defensive coordinator in John Chavis, Texas A&M has the talent, but Mandel considers an advantageous schedule to factor strongly as well:
"In an SEC West race that figures to be insanely competitive, A&M's schedule sets up more favorably than any other contender. With Arkansas a neutral-site game (in Arlington, Texas), A&M plays just three conference road games -- and one of those is Vanderbilt. It has a bye week before hosting Alabama (whereas the Tide will play physical Arkansas a week earlier) and also hosts Auburn."
In the SEC East, both WhatIfSports.com and Feldman are taking Georgia, while Mandel's pick is Tennessee:
"I'm not buying Tennessee as much as some, but I still see the Vols winning a mediocre East. Georgia and Tennessee both play Alabama as a crossover foe, but the Dawgs also have to visit Auburn while Tennessee hosts Arkansas."
To view a team's game-by-game predictions, select the school below:
2015 Alabama Crimson Tide
Week
Opponent
Win%
Avg Score
1
Wisconsin Badgers
54.5
27.3-24.5
2
Middle Tennessee Blue Raiders
82.2
29.3-19.4
3
Ole Miss Rebels
54.5
24.5-24.3
4
Louisiana-Monroe Warhawks
88.1
31.1-16.0
5
@Georgia Bulldogs
53.5
24.8-22.6
6
Arkansas Razorbacks
51.5
23.8-22.8
7
@Texas A&M Aggies
55.4
29.6-27.4
8
Tennessee Volunteers
54.5
23.8-23.0
10
LSU Tigers
53.5
24.6-23.8
11
@Mississippi State Bulldogs
56.4
24.4-24.4
12
Charleston Southern Buccaneers
95.0
50.6-7.6
13
@Auburn Tigers
52.5
27.7-25.6
2015 Arkansas Razorbacks
Week
Opponent
Win%
Avg Score
1
UTEP Miners
82.2
29.0-16.9
2
Toledo Rockets
73.3
27.9-18.9
3
Texas Tech Red Raiders
53.5
26.3-24.6
4
Texas A&M Aggies
46.5
26.4-27.6
5
@Tennessee Volunteers
57.4
23.6-22.2
6
@Alabama Crimson Tide
48.5
22.8-23.8
8
Auburn Tigers
55.4
25.5-24.1
9
UT Martin Skyhawks
95.0
50.2-7.4
10
@Ole Miss Rebels
51.5
22.0-21.7
11
@LSU Tigers
49.5
23.4-23.8
12
Mississippi State Bulldogs
54.5
24.1-22.4
13
Missouri Tigers
58.4
24.0-20.3
2015 Auburn Tigers
Week
Opponent
Win%
Avg Score
1
Louisville Cardinals
68.3
27.5-24.0
2
Jacksonville State Gamecocks
95.0
48.6-8.9
3
@LSU Tigers
52.5
23.6-23.8
4
Mississippi State Bulldogs
44.6
25.1-25.5
5
San Jose State Spartans
77.2
31.3-20.6
7
@Kentucky Wildcats
69.3
29.1-21.9
8
@Arkansas Razorbacks
43.6
24.1-25.5
9
Ole Miss Rebels
55.4
24.2-23.0
10
@Texas A&M Aggies
39.6
28.4-30.9
11
Georgia Bulldogs
48.5
23.8-25.2
12
Idaho Vandals
95.0
35.4-15.8
13
Alabama Crimson Tide
47.5
25.6-27.7
2015 Florida Gators
Week
Opponent
Win%
Avg Score
1
New Mexico State Aggies
81.2
28.2-16.7
2
East Carolina Pirates
56.4
24.6-23.0
3
@Kentucky Wildcats
60.4
22.4-17.9
4
Tennessee Volunteers
41.6
20.3-22.3
5
Ole Miss Rebels
47.5
19.6-20.9
6
@Missouri Tigers
51.5
18.5-18.1
7
@LSU Tigers
45.5
20.1-22.3
9
Georgia Bulldogs
38.6
18.5-22.7
10
Vanderbilt Commodores
59.4
22.5-18.1
11
@South Carolina Gamecocks
49.5
23.7-24.5
12
Florida Atlantic Owls
78.2
27.7-17.0
13
Florida State Seminoles
56.4
21.5-19.7
2015 Georgia Bulldogs
Week
Opponent
Win%
Avg Score
1
Louisiana-Monroe Warhawks
90.1
31.2-13.9
2
@Vanderbilt Commodores
78.2
25.3-17.7
3
South Carolina Gamecocks
68.3
27.7-21.6
4
Southern University Jaguars
95.0
52.0-7.5
5
Alabama Crimson Tide
46.5
22.6-24.8
6
@Tennessee Volunteers
54.5
23.4-21.7
7
Missouri Tigers
69.3
24.3-19.1
9
@Florida Gators
61.4
22.7-18.5
10
Kentucky Wildcats
60.4
25.6-20.9
11
@Auburn Tigers
51.5
25.2-23.8
12
Georgia Southern Eagles
80.2
30.6-19.0
13
@Georgia Tech Yellow Jackets
70.3
25.4-19.0
2015 Kentucky Wildcats
Week
Opponent
Win%
Avg Score
1
Louisiana-Lafayette Ragin' Cajuns
72.3
27.3-19.5
2
@South Carolina Gamecocks
51.5
25.1-25.3
3
Florida Gators
39.6
17.9-22.4
4
Missouri Tigers
32.7
19.9-24.0
5
Eastern Kentucky Colonels
95.0
46.2-8.2
7
Auburn Tigers
30.7
21.9-29.1
8
@Mississippi State Bulldogs
42.6
21.8-23.8
9
Tennessee Volunteers
35.6
20.9-25.4
10
@Georgia Bulldogs
39.6
20.9-25.6
11
@Vanderbilt Commodores
55.4
23.3-20.5
12
Charlotte 49ers
62.4
29.7-25.1
13
Louisville Cardinals
53.5
23.2-21.2
2015 LSU Tigers
Week
Opponent
Win%
Avg Score
1
McNeese State Cowboys
95.0
50.8-8.2
2
@Mississippi State Bulldogs
50.5
22.6-22.4
3
Auburn Tigers
47.5
23.8-23.6
4
@Syracuse Orange
68.3
23.3-16.1
5
Eastern Michigan Eagles
89.1
29.8-12.9
6
@South Carolina Gamecocks
58.4
27.2-23.4
7
Florida Gators
54.5
22.3-20.1
8
Western Kentucky Hilltoppers
70.3
30.0-22.8
10
@Alabama Crimson Tide
46.5
23.8-24.6
11
Arkansas Razorbacks
50.5
23.8-23.4
12
@Ole Miss Rebels
45.5
21.7-21.2
13
Texas A&M Aggies
47.5
25.1-28.5
2015 Mississippi State Bulldogs
Week
Opponent
Win%
Avg Score
1
@Southern Miss Golden Eagles
87.1
31.7-15.7
2
LSU Tigers
47.5
22.4-22.6
3
Northwestern State Demons
95.0
46.8-8.0
4
@Auburn Tigers
55.4
25.5-25.1
5
@Texas A&M Aggies
51.5
27.0-26.5
6
Troy Trojans
87.1
29.9-16.9
7
Louisiana Tech Bulldogs
70.3
27.2-20.5
8
Kentucky Wildcats
57.4
23.8-21.8
10
@Missouri Tigers
46.5
21.8-21.3
11
Alabama Crimson Tide
43.6
24.4-24.4
12
@Arkansas Razorbacks
43.6
22.4-24.1
13
Ole Miss Rebels
55.4
22.4-22.8
2015 Missouri Tigers
Week
Opponent
Win%
Avg Score
1
Southeast Missouri State Redhawks
95.0
44.0-6.9
2
@Arkansas State Red Wolves
66.3
26.3-19.4
3
Connecticut Huskies
82.2
25.4-15.1
4
@Kentucky Wildcats
67.3
24.0-19.9
5
South Carolina Gamecocks
48.5
24.1-25.0
6
Florida Gators
48.5
18.1-18.5
7
@Georgia Bulldogs
30.7
19.1-24.3
8
@Vanderbilt Commodores
59.4
22.5-19.7
10
Mississippi State Bulldogs
53.5
21.3-21.8
11
BYU Cougars
44.6
25.2-26.6
12
Tennessee Volunteers
41.6
19.1-21.3
13
@Arkansas Razorbacks
41.6
20.3-24.0
2015 Ole Miss Rebels
Week
Opponent
Win%
Avg Score
1
UT Martin Skyhawks
95.0
48.1-8.3
2
Fresno State Bulldogs
81.2
28.7-17.3
3
@Alabama Crimson Tide
44.6
24.3-24.5
4
Vanderbilt Commodores
66.3
24.0-19.4
5
@Florida Gators
51.5
20.9-19.6
6
New Mexico State Aggies
79.2
30.1-16.8
7
@Memphis Tigers
61.4
24.5-20.6
8
Texas A&M Aggies
44.6
24.3-27.3
9
@Auburn Tigers
42.6
23.0-24.2
10
Arkansas Razorbacks
48.5
21.7-22.0
12
LSU Tigers
54.5
21.2-21.7
13
@Mississippi State Bulldogs
43.6
22.8-22.4
2015 South Carolina Gamecocks
Week
Opponent
Win%
Avg Score
1
North Carolina Tar Heels
49.5
30.2-30.1
2
Kentucky Wildcats
48.5
25.3-25.1
3
@Georgia Bulldogs
31.7
21.6-27.7
4
UCF Knights
65.3
26.5-20.7
5
@Missouri Tigers
51.5
25.0-24.1
6
LSU Tigers
41.6
23.4-27.2
7
Vanderbilt Commodores
54.5
25.9-24.5
9
@Texas A&M Aggies
40.6
29.5-32.6
10
@Tennessee Volunteers
38.6
24.1-27.5
11
Florida Gators
50.5
24.5-23.7
12
Citadel Bulldogs
95.0
50.3-6.4
13
Clemson Tigers
41.6
25.5-27.9
2015 Tennessee Volunteers
Week
Opponent
Win%
Avg Score
1
Bowling Green Falcons
84.2
29.2-18.6
2
Oklahoma Sooners
56.4
21.7-18.8
3
Western Carolina Catamounts
95.0
50.7-8.4
4
@Florida Gators
58.4
22.3-20.3
5
Arkansas Razorbacks
41.6
22.2-23.6
6
Georgia Bulldogs
45.5
21.7-23.4
8
@Alabama Crimson Tide
43.6
23.0-23.8
9
@Kentucky Wildcats
64.4
25.4-20.9
10
South Carolina Gamecocks
61.4
27.5-24.1
11
North Texas Mean Green
90.1
28.5-13.3
12
@Missouri Tigers
58.4
21.3-19.1
13
Vanderbilt Commodores
69.3
25.0-19.0
2015 Texas A&M Aggies
Week
Opponent
Win%
Avg Score
1
Arizona State Sun Devils
53.5
31.0-30.9
2
Ball State Cardinals
81.2
33.5-22.7
3
Nevada Wolf Pack
74.3
33.7-22.7
4
@Arkansas Razorbacks
53.5
27.6-26.4
5
Mississippi State Bulldogs
48.5
26.5-27.0
7
Alabama Crimson Tide
44.6
27.4-29.6
8
@Ole Miss Rebels
54.5
27.3-24.3
9
South Carolina Gamecocks
59.4
32.6-29.5
10
Auburn Tigers
60.4
30.9-28.4
11
Western Carolina Catamounts
95.0
56.3-6.2
12
@Vanderbilt Commodores
60.4
29.3-24.4
13
@LSU Tigers
52.5
28.5-25.1
2015 Vanderbilt Commodores
Week
Opponent
Win%
Avg Score
1
Western Kentucky Hilltoppers
59.4
27.8-26.0
2
Georgia Bulldogs
21.8
17.7-25.3
3
Austin Peay Governors
95.0
42.7-8.5
4
@Ole Miss Rebels
33.7
19.4-24.0
5
@Middle Tennessee Blue Raiders
54.5
24.8-21.7
7
@South Carolina Gamecocks
44.6
24.5-25.9
8
Missouri Tigers
40.6
19.7-22.5
9
@Houston Cougars
49.5
21.6-21.8
10
@Florida Gators
39.6
18.1-22.5
11
Kentucky Wildcats
42.6
20.5-23.3
12
Texas A&M Aggies
39.6
24.4-29.3
13
@Tennessee Volunteers
30.7
19.0-25.0
---
---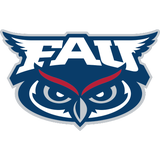 Get more from Florida Atlantic Owls
Follow your favorites to get information about games, news and more
---