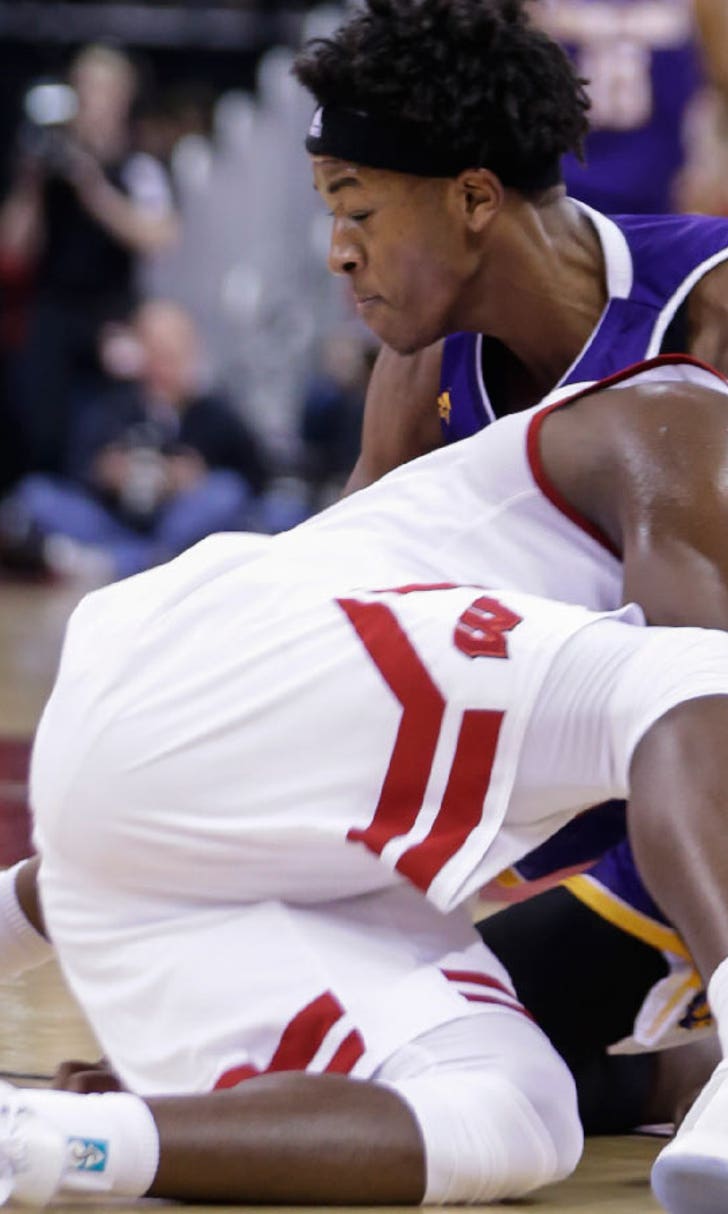 Western Illinois upsets Wisconsin in opener, 69-67
BY foxsports • November 13, 2015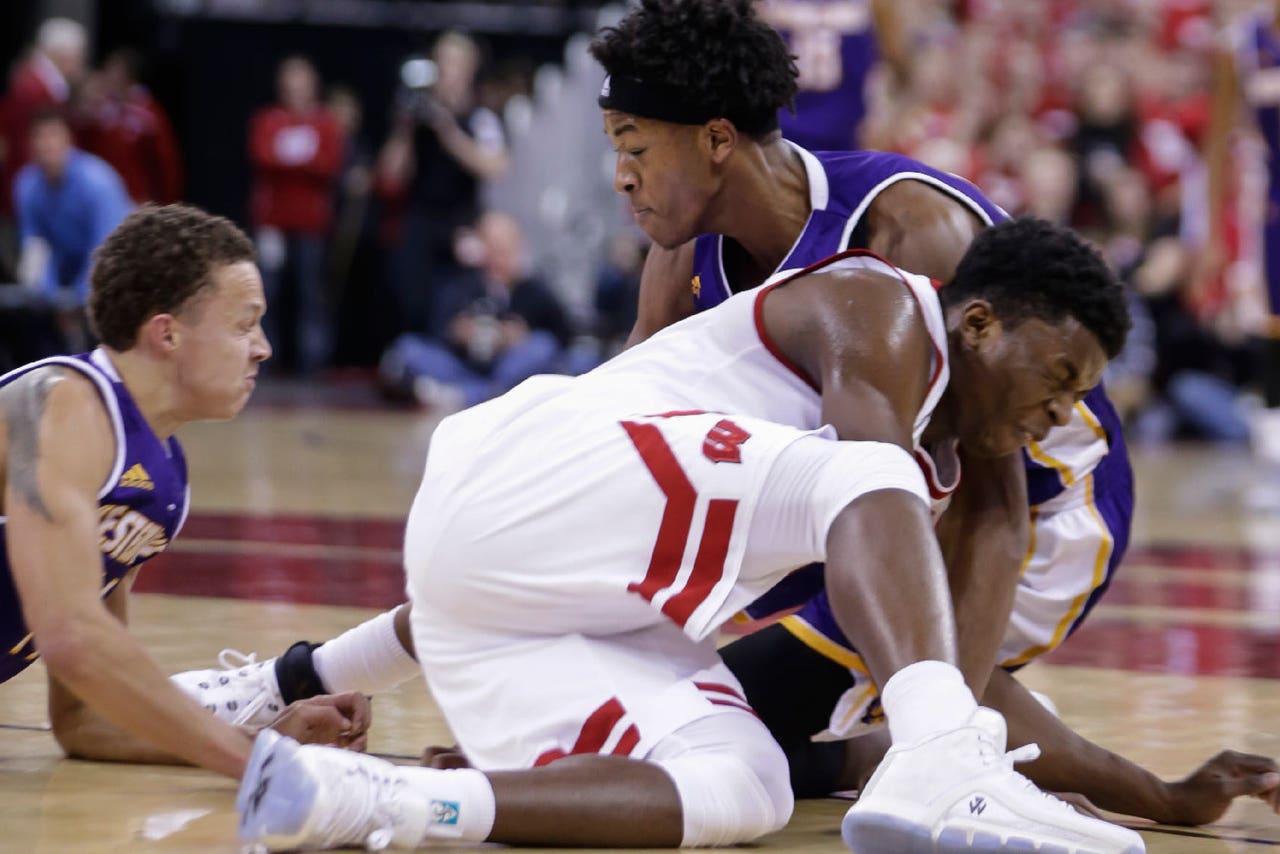 MADISON, Wis. -- Wisconsin raised the banner to commemorate a second straight Final Four appearance before turning its attention to a new season.
That rousing pregame ceremony turned out to be the highlight of a very disappointing night for the 17th-ranked Badgers.
Garrett Covington hit two fouls shots with 10.2 seconds left, and Western Illinois shocked Wisconsin with a 69-67 win on Friday.
"But now you guys know why I say all the things I was saying earlier about `Some days we've got a long way to go,'" coach Bo Ryan said. "I think you see now."
But it was still hard to fathom even after the Leathernecks celebrated as if they had just won an NCAA tournament game.
Western Illinois went 8-20 last year. J.C. Fuller had 20 points to lead a team picked to finish last in the Summit League against a Big Ten power coming off back-to-back Final Four appearances.
The Leathernecks led by as many as eight midway through the second half before Wisconsin mounted a furious rally to tie it at 67 with 2 minutes left on Vitto Brown's layup.
That set up Covington's two foul shots. Wisconsin's Bronson Koenig missed a mid-range jumper with 3 seconds left in the season opener for each school.
Western Illinois grabbed the rebound. Koenig looked stunned as he walked off the floor.
"We talked as a team, as a program, it's not who you play, it's how you play," Western Illinois coach Billy Wright said. "And I thought our kids, our young men, did a very good job of maintaining their composure."
The Leathernecks shot 54 percent against a team known historically for strong defensive play. But the Badgers were porous on Friday night.
Western Illinois shot 7 of 9 from 3-point range and consistently got to the lane off the dribble. Covington finished with 16 points.
"The way we rotated, the way we didn't pinch," Ryan said in lamenting the team's defensive breakdowns.
Koenig and Nigel Hayes each had 17 points for Wisconsin. They are two holdover starters from last year's Final Four squad.
The Badgers need to pick things up quickly on both ends of the floor.
Wisconsin shot 35 percent for the night and just 25 percent in the second half. The Badgers looked lethargic at times until Brown gave them a spark late in the game.
"They did a good job exploiting our weaknesses," Hayes said. "We've just got to continue to work on it in practice."
SHOCKED BADGERS
Koenig said the Badgers didn't move their feet well enough collectively on defense. Hayes said he could see that the Badgers might struggle defensively in practice.
"Primarily our defense with our bigs, we knew that was something we needed to work on," said the 6-foot-8 Hayes.
The Badgers' tallest starter is 6-9 freshman Ethan Happ, who finished with four points in 19 minutes.
NO NIGEL
Hayes went scoreless in the second half, missing all five shots from the field during the period.
"We spied on him a little bit more, very little full-out double teams," Wright said. "I think it was more walling up, making him shoot over us."
TO THE HOOP
Western Illinois got a combined 48 points from its three starting guards, a position that Wright said he thought would be a strength this year.
"We thought that if we can get to the paint, we'd have some success," he said. "It was about making the right basketball decisions."
TIP-INS
Western Illinois: The Leathernecks were 1-26 on the road in the previous two seasons. ... Assistant coach Mark Vershaw played on the Wisconsin team that advanced to the 2000 Final Four.
Wisconsin: The Badgers returned just 38 percent of the minutes played from last season. ... Freshman Khalil Iverson showed hustle in his collegiate debut in the first half and finished with six points and seven rebounds. He was 1 of 6 from the field.
UP NEXT
Wisconsin hosts Siena on Sunday.
---
---