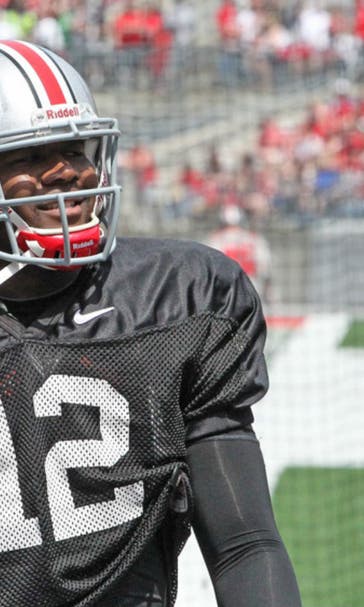 WATCH: Ohio State's Cardale Jones throws pass 74 yards in the air
April 18, 2015

During halftime of the Ohio State Buckeyes spring game Saturday in Columbus, the quarterbacks had a little friendly competition.
One of the events was a deep-ball throw, which included former Buckeye Heisman Trophy winner Troy Smith, who threw an impressive 68-yard deep ball.
It was impressive until current Buckeye quarterback Cardale Jones unloaded a 74-yard throw.
The Buckeyes set a spring-game record with just under 100,000 fans in attendance.
---
---