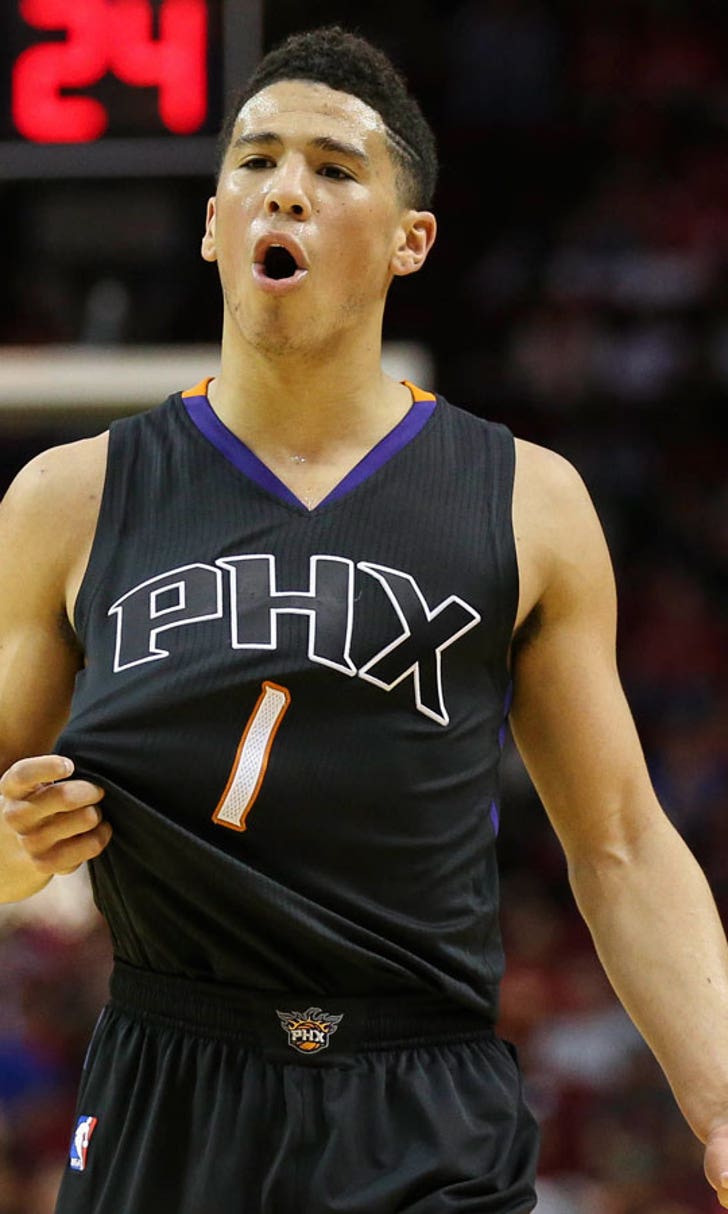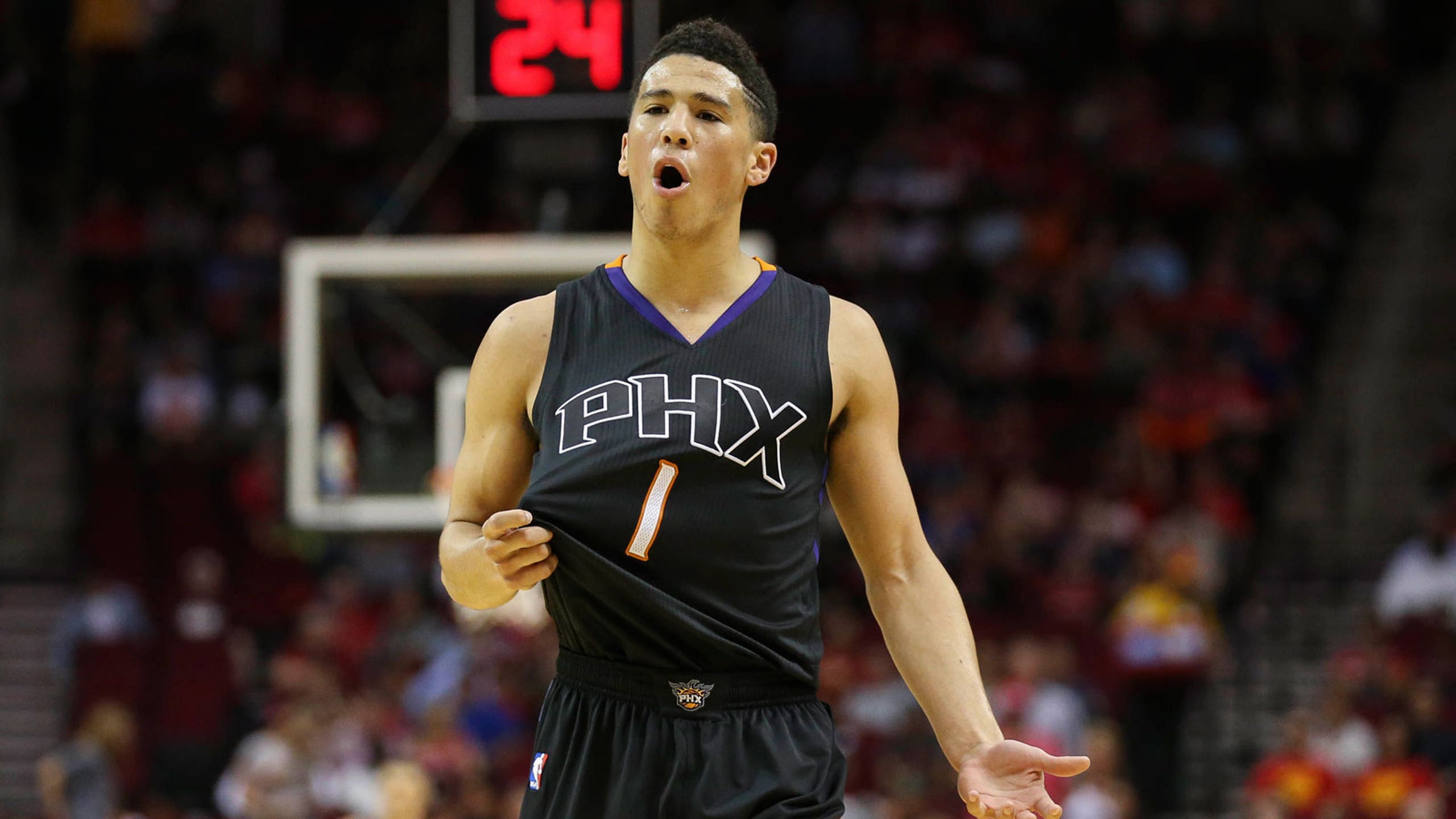 Suns' Booker picked for USA Select Team
BY foxsports • June 7, 2016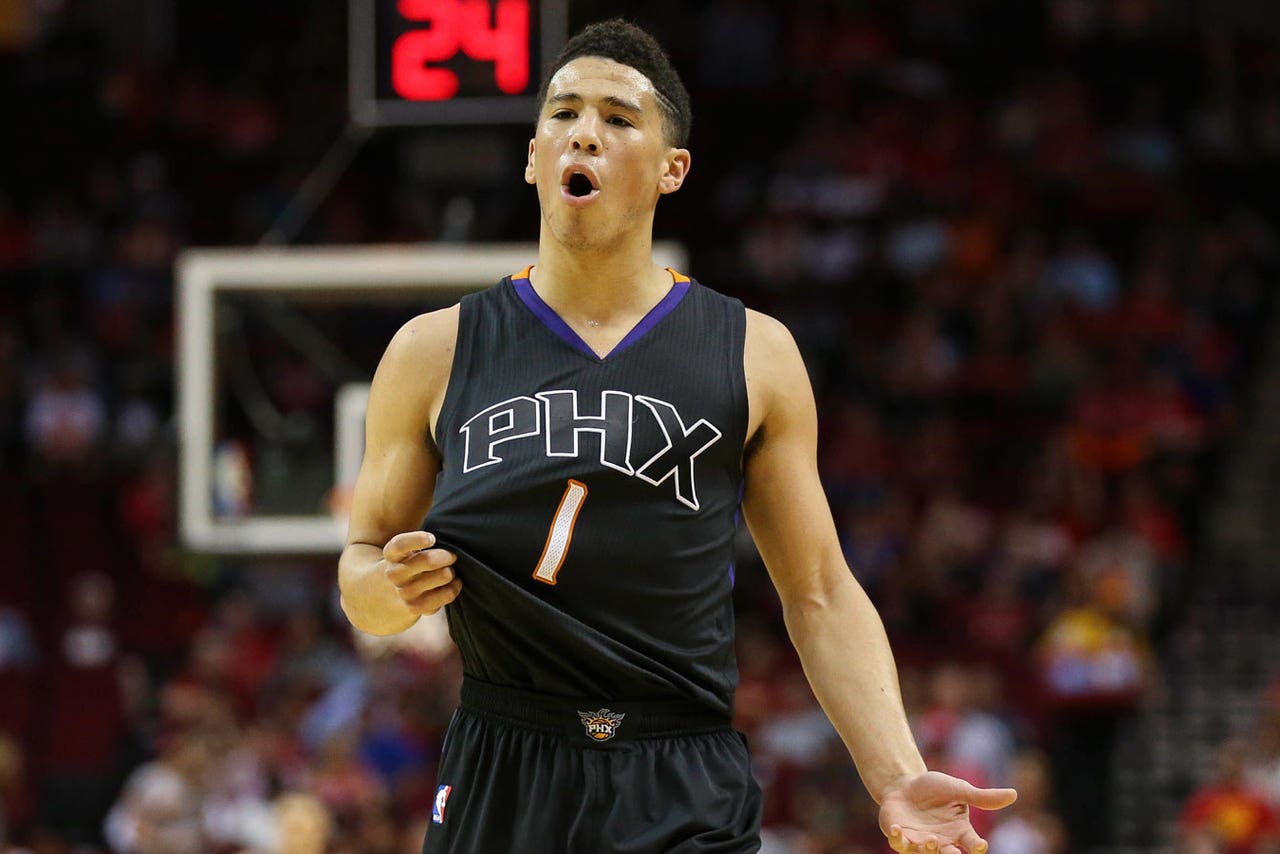 PHOENIX -- Suns guard Devin Booker is one of 25 players chosen for the USA Men's Select Team that will train in July with the 2016 USA Men's Olympic Team.
"I've never participated in anything with USA Basketball before, and now I'm getting the chance while I'm in the NBA, competing against the Olympic Team," Booker said. "It's unbelievable, getting to represent USA and getting to wear those three letters across my chest. There's nothing like that. Obviously, this is my country, born and raised here and I know the history that goes behind it with the Dream Team, so I definitely feel honored and blessed to be a part of it."
Booker was named to the 2015-16 NBA All-Rookie First Team after he ranked fourth among rookies with a scoring average of 13.8 points in 76 games this past season. He led all rookies by shooting 84.0 percent from the free throw line and by recording six games with 30-plus points, the most by any NBA rookie since Blake Griffin in 2010-11.
At 19, Booker is the second-youngest member of the second team. Duke forward Brandon Ingram, 18, is the youngest participant.
Since the development of the USA Basketball Men's National Team program in 2006, USA Basketball has named five USA Select teams to help the National teams prepare for major international competitions. Members of the USA Select Team will train daily with the USA National Team from July 18-21.
San Antonio Spurs coach Gregg Popovich, who will take over as head coach of the USA National Team in 2017, will oversee the Select Team.
Former University of Arizona players Aaron Gordon, now with the Orlando Magic, and Stanley Johnson (Detroit Pistons) are also part of the select team.
Other notables include Minnesota guard Zach LaVine, Denver guard Emmanuel Mudiay, Philadelphia forward Jahlil Okafor, Milwaukee forward Jabari Parker, Lakers forward Julius Randle and guard D'Angelo Russell, Indiana forward Myles Turner and Charlotte center Cody Zeller.
---
---