Miami Dolphins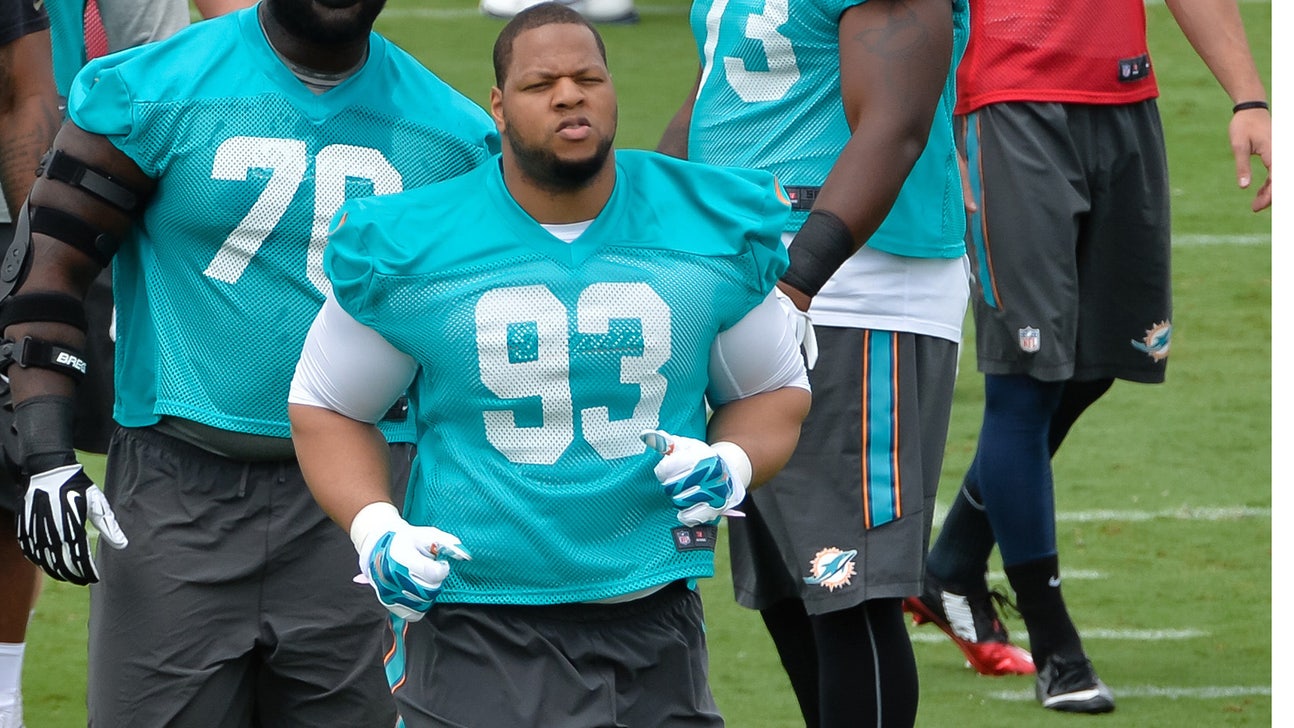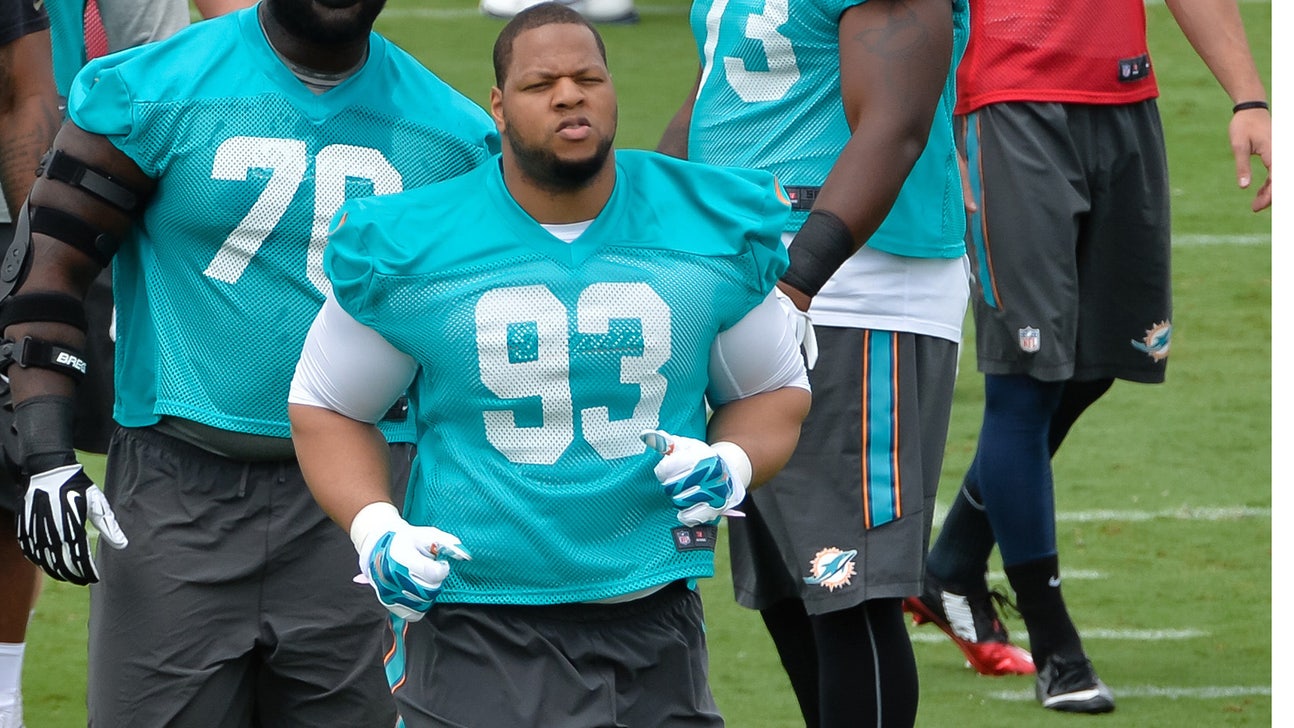 Miami Dolphins
Suh's impact felt early and often at Dolphins OTAs
Published
May. 27, 2015 2:00 p.m. ET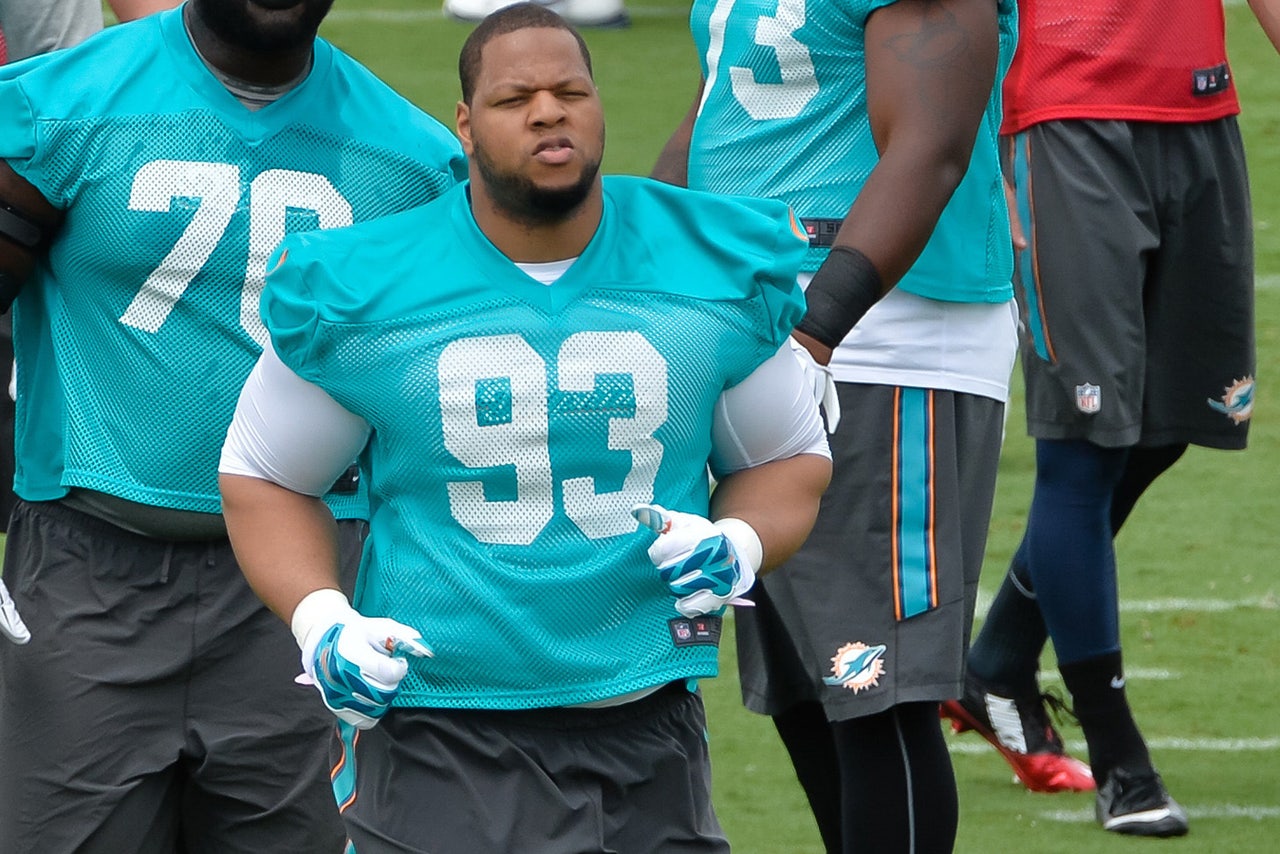 DAVIE, Fla. -- The Miami Dolphins didn't give defensive tackle Ndamukong Suh $114 million to make a good first impression on the first day of organized team activities at Nova Southeastern University on Tuesday.
But judging by the early results, it's already looking like it was money well spent.
Though Suh never made it a habit to train with the Detroit Lions during his personal offseason workout plan and only made a cursory visit during the start of the Dolphins' offseason program last month, he was on the field along with the entire roster getting acquainted with his new teammates.
Some more closely than others.
Even without pads and with minimal contact allowed, Suh was an unstoppable force during 11-on-11 drills facing right guard Billy Turner and Pro Bowl center Mike Pouncey and was a constant threat to quarterback Ryan Tannehill.
"That's what he does, right?" said Pouncey. "That's why they gave him all that money."
Little wonder perhaps, given Suh's massive 6-foot-4, 305-pound frame, but the drive and passion was already made abundantly clear to his sparring partner.
"He's coming off that ball full speed every play," he said. "He's a guy that really uses the snap count to his advantage. He gets off the ball really fast and that's part of his game."
Suh also enjoyed the competitive spirit between the two of them.
"It is a good healthy relationship with me and Mike," he said. "Being able to go against a Pro Bowl center every day in practice is obviously going to get me better. I hope to get him better as well. That's just the way it is. That's a good thing to have. That's not a bad thing by any means."
The most dominant defensive lineman in the game naturally showed some rust and his timing was off. His overzealousness caused him to get called for offsides a few times but he didn't seem to mind as he works tirelessly to get ready for the regular season.
"I am going out and playing as fast as I can," said Suh. "If I am going to make mistakes, I want to do it full speed, especially being in the backfield. That's what I was brought here for. That's the way I know how to play and that's the way I have been playing for the past five years. I am happy to be in a position to build off of the success that I have already had and try and get better each and every day."
Lined up with fellow Pro Bowler Cameron Wake in a "three technique" formation, the dynamic duo powered their way through a shaky offensive line on their heels trying to protect their quarterback. If this is what a voluntary team practice looks like this early in the offseason, opposing teams will be in big trouble.
"The sky is always going to be the limit for us," said Suh of working in tandem with Wake. "Anybody who lines up next to me and whoever I line up next to... at the end of the day, we always want to be somebody's nightmare. We always want to cause havoc no matter who is on the field. That's our job. That is what we are here to do."
Even though it's only May, coach Joe Philbin marveled at the possibilities once real competition begins and was also appreciative of the fact that his offensive line will be tested on a regular basis.
"He looked good, he looked like he got off the ball a couple of times, extremely well, which we all know," Philbin said. "We've watched the tape of him, we've competed against him. It's good for our offensive line to go against that on a daily basis. That's the number one thing that obviously jumped out today."
Though it was only just a hint of what's to come, Suh was as passionate about the front-office moves the organization has made since his signing as he was on the field and is hoping for big things this year.
"Man, this front office is something special," he said. "It is a very progressive front office and I am very excited to be a part of this organization and this team. You can't ask for more than what they do. Honestly, it is good situation. Now we have to come in and put it together."
You can follow Surya Fernandez on Twitter @SuryaHeatNBA or email him at SuryaFoxSports@gmail.com.
---
---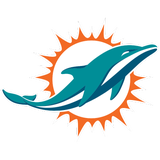 Get more from Miami Dolphins
Follow your favorites to get information about games, news and more
---