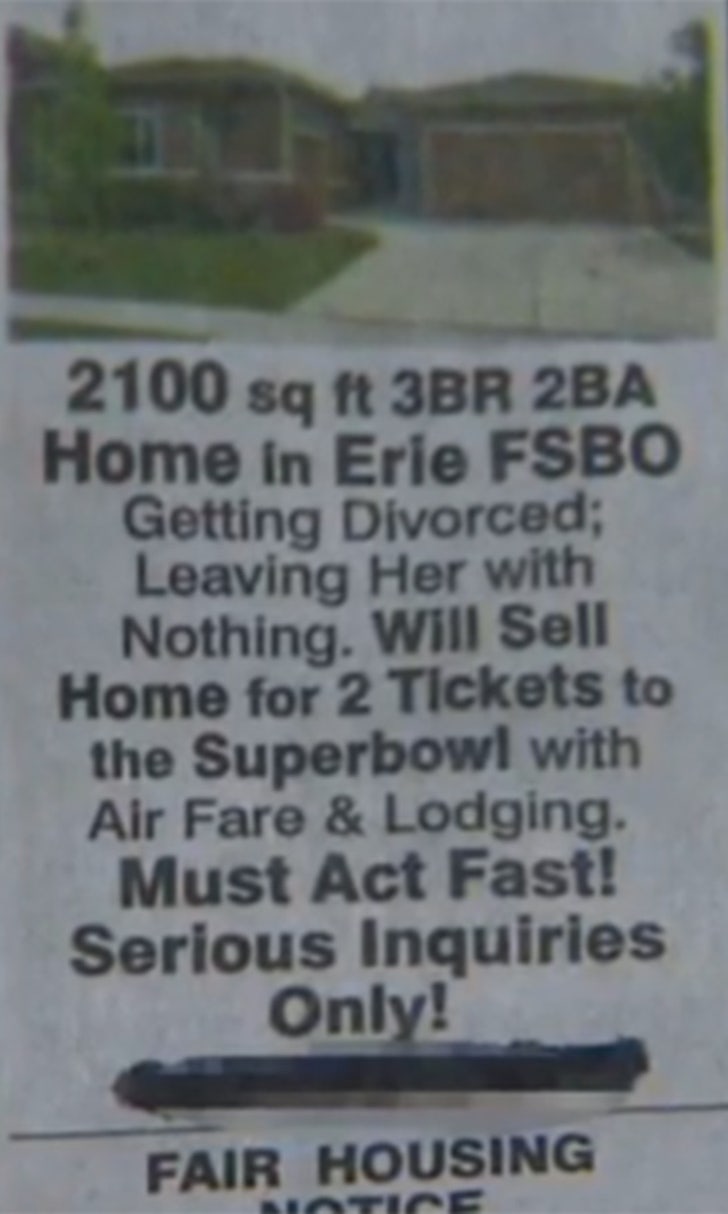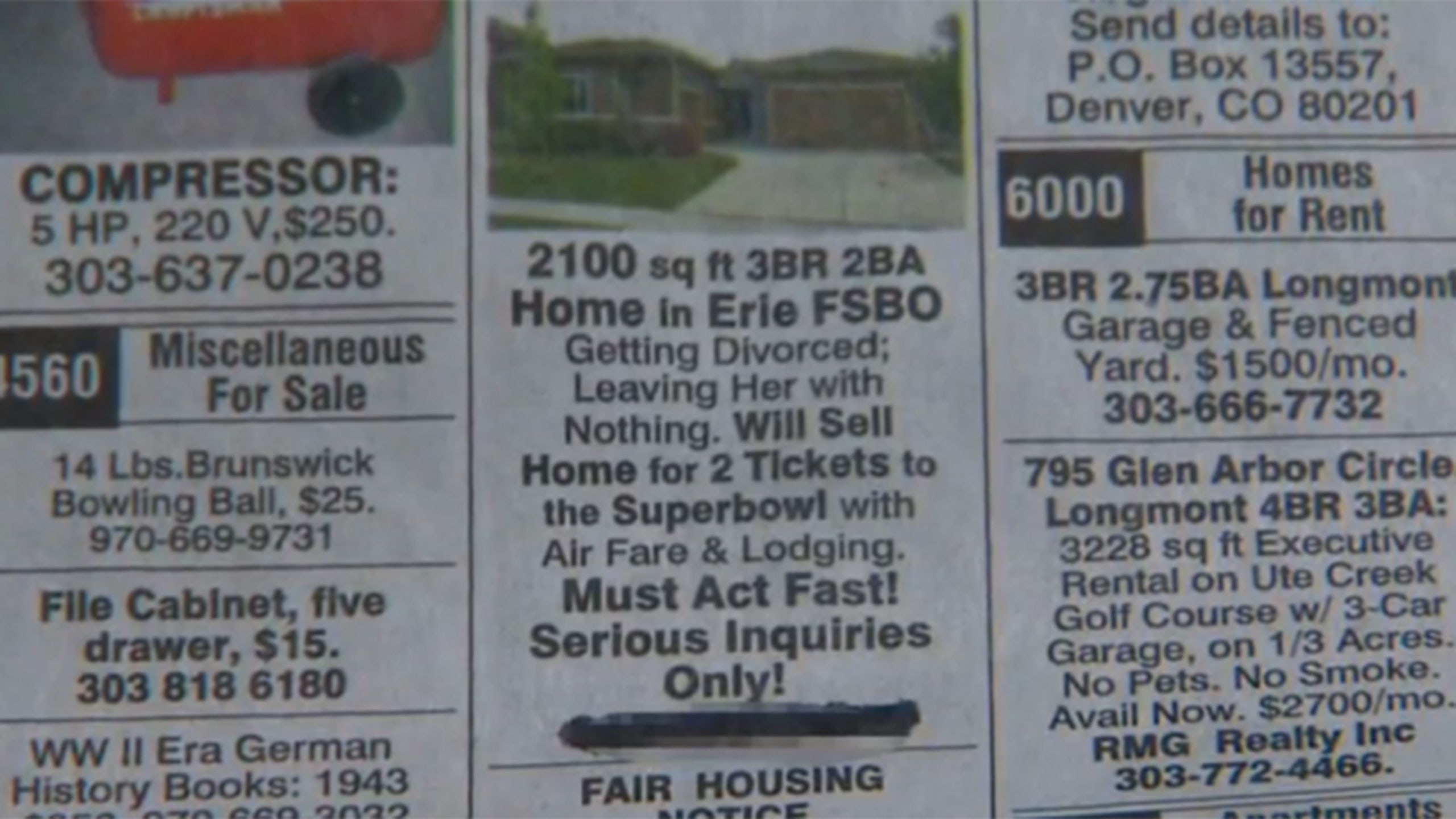 Steelers fan pulls off spectacular Super Bowl prank on Broncos fan
BY Jimmy Traina • January 28, 2016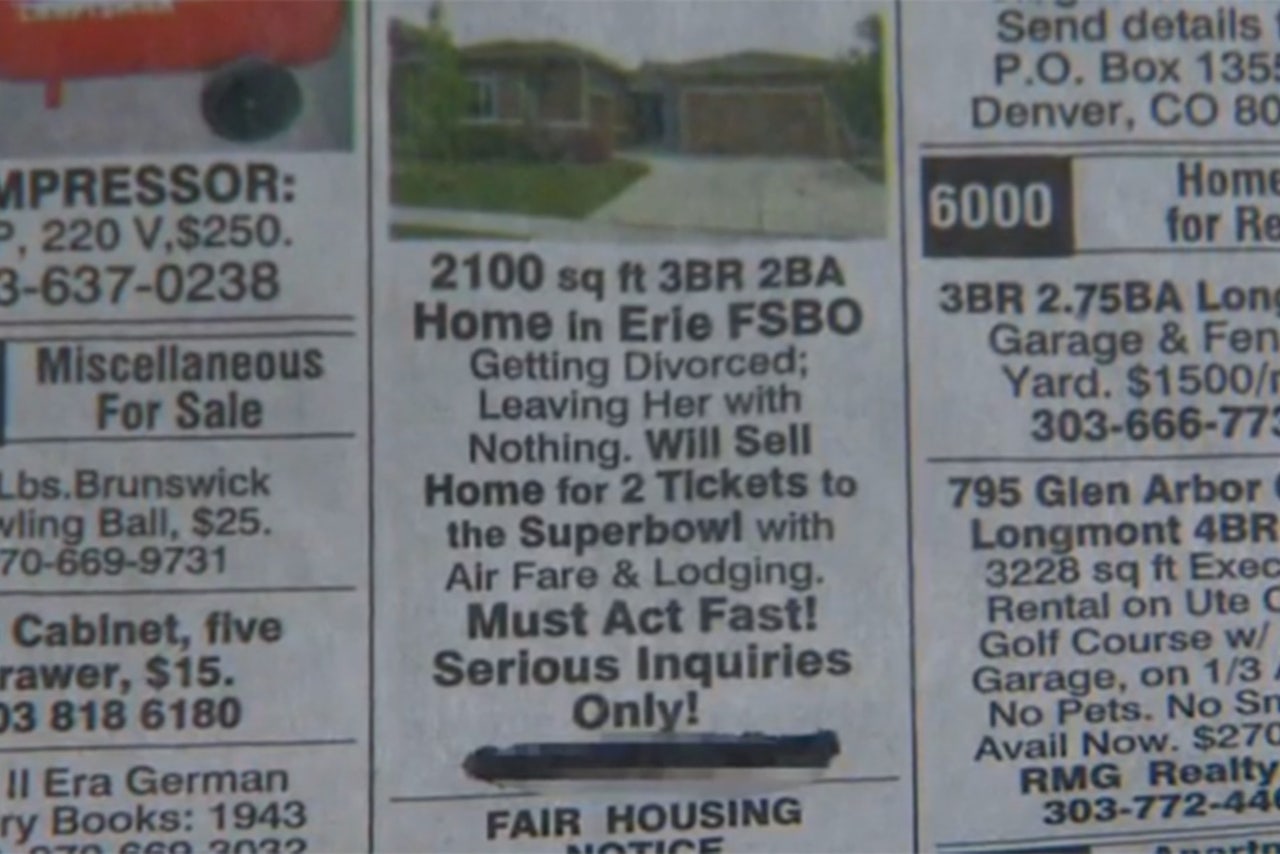 There's nothing like a prank between friends that spins completely out of control.
That's what happened when a Steelers fan sought revenge against his buddy, a Broncos fan.
After Denver defeated Pittsburgh in the divisional round of the AFC playoffs, Brian Lusk (the Broncos fan) talked a lot of trash and mocked his buddy.
Little did Lusk know the lengths his friend would go to for revenge.
With the Broncos headed to the Super Bowl, the Steelers fan posted this ad in a few local newspapers.
"Getting divorced: leaving her with nothing. Will sell home for 2 tickets to the Super Bowl with airfare and lodging."
According to 9News.com, Lusk has gotten many calls about the offer.
---
---