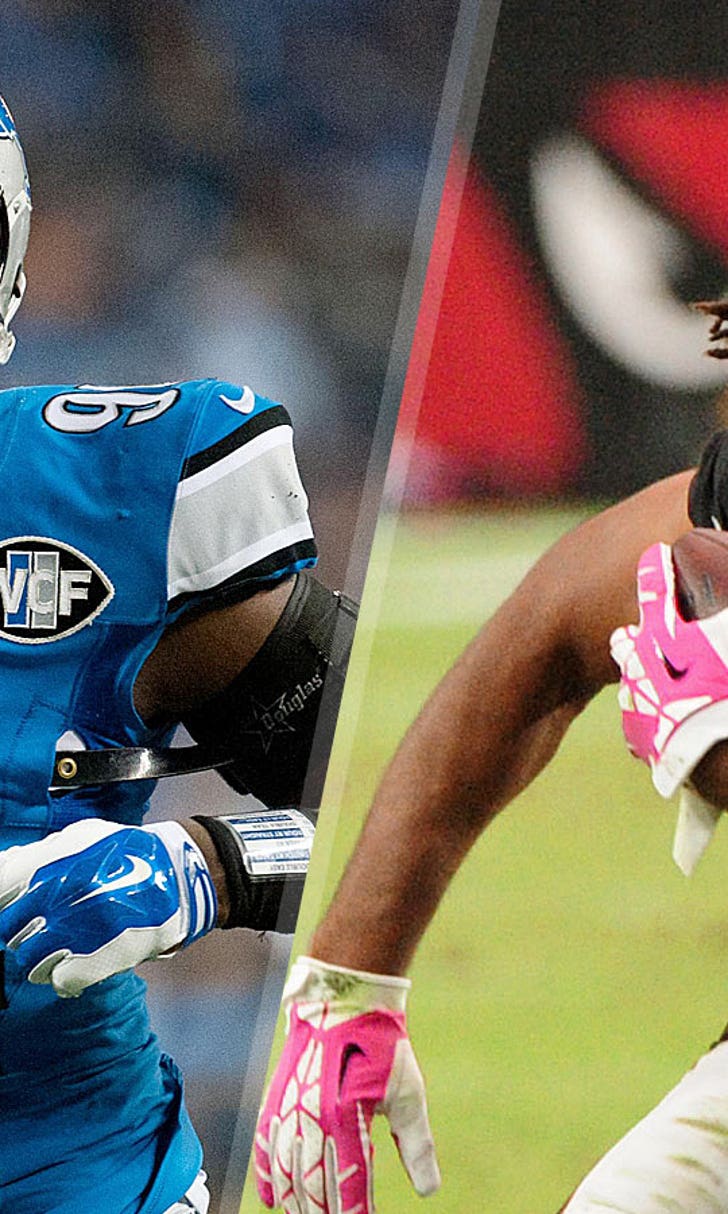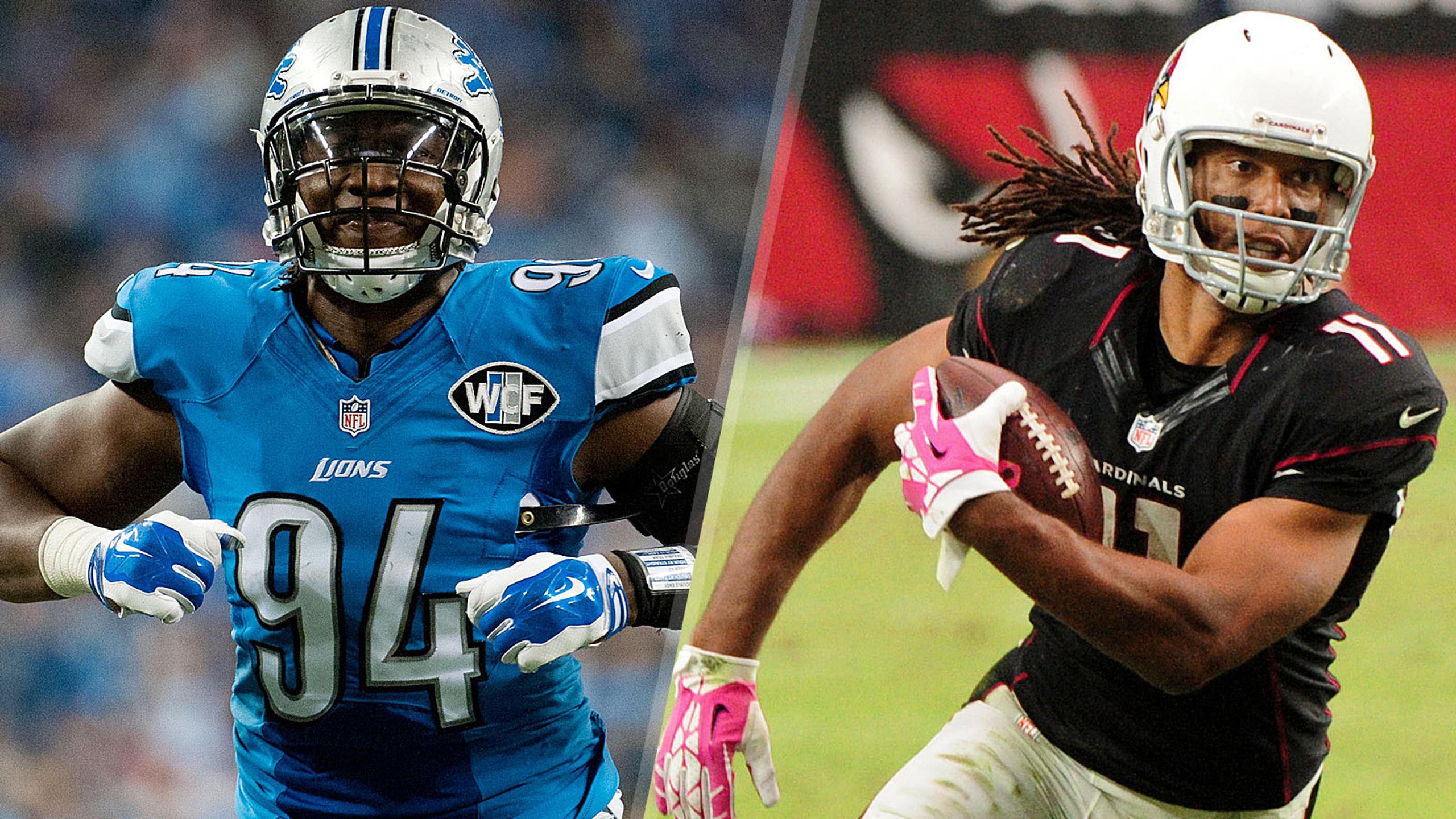 Six Points: Cardinals vs. Lions
BY foxsports • October 9, 2015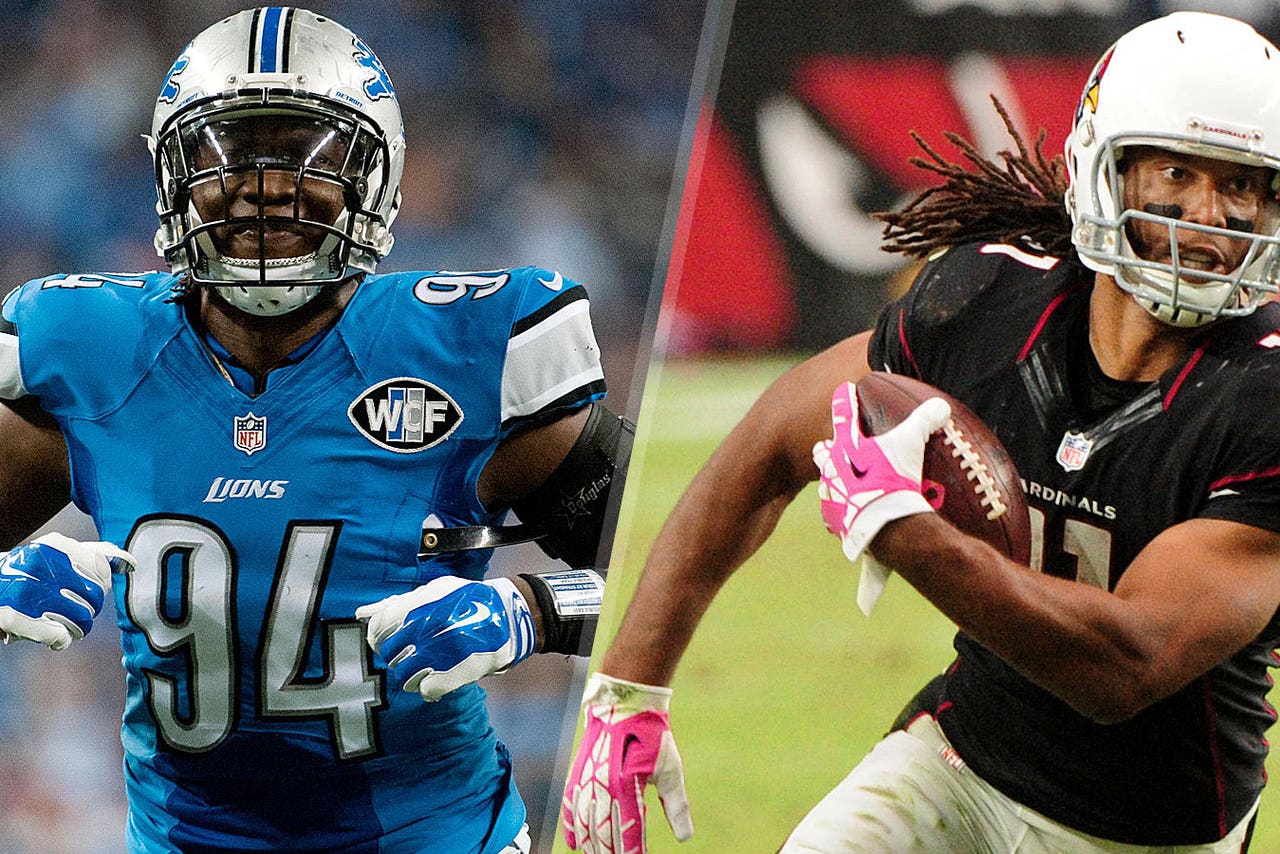 The listless Detroit Lions (0-4) will host a potent Arizona Cardinals (3-1) team at Ford Field in Week 5. The Cardinals should be able to blow out the NFL's only remaining team without a win, but there are ways in which the Lions can steal their first victory of the season on Sunday. Will Detroit's Jim Caldwell devise a winning game plan, or will Arizona's Bruce Arians be the wiser head coach when these two teams meet?
Here are three keys to the game for both the Cardinals and the Lions.
Can you beat the Crowd's Line? Submit your final score prediction below. Good luck!
CARDINALS
1. Convert in the red zone
The Cardinals converted on just one of their five trips in the red zone in Week 4 (11 for 12 in the previous three weeks), which ultimately was the difference (along with turnovers) against the Rams. Against a Lions defense that has yielded 11 scores thus far, Arizona should have an easier time putting points on the board.
2. Win the turnover battle
Not even 10 seconds into their game against the Rams, the Cardinals had fumbled the opening kickoff return. It was one of three miscues that St. Louis capitalized on. The Cardinals cannot expect to win on the road if they are going to give the home team extra possessions.
3. Protect Carson Palmer  
The Lions rank eighth in the league with 10 sacks through four weeks, and Palmer was sacked four times in Week 4 by a Rams unit that is now tied for second with 17 sacks. The Cardinals offensive success is heavily reliant on whether the line can give Palmer enough time to throw.
LIONS
1. Forget about the first four games of the season
The Lions have every reason to be frustrated about their 0-4 start. The talented playmakers on their roster just haven't been able to put together a win this season, and now they're coming off a particularly painful loss. However, if the Lions can't get let go of last week's controversy, they're bound to lose again. The Cardinals are a well-coached team under Bruce Arians and will take advantage of Detroit's low morale, if Jim Caldwell's squad shows up unfocused on Sunday. 
2. Get something -- anything -- going on offense
Detroit's 30th-ranked offense (292.8 yards per game) has to find some modicum of success in order to win a game. The Lions have to develop something of a ground game, because the dead-last rate of 47 rushing yards per game is not going to cut it. They also need Calvin Johnson -- who's averaging less than 10 yards per reception this year -- to rediscover his old form as a downfield receiving threat. Arizona's fifth-ranked defense (306.8) will present a challenge for Matthew Stafford's struggling unit.
3. Keep making momentous plays on defense
The Lions made enough plays on defense last week to win the game. They held the Seahawks to 13 points and created two late-game turnovers, one of which defensive tackle Caraun Reid returned 27 yards for a touchdown. Detroit's defensive playmakers, such as end Ezekiel Ansah, safety Glover Quin and cornerback Darius Slay, must do something to disrupt a very stable Cardinals offense quarterbacked by Carson Palmer.
---