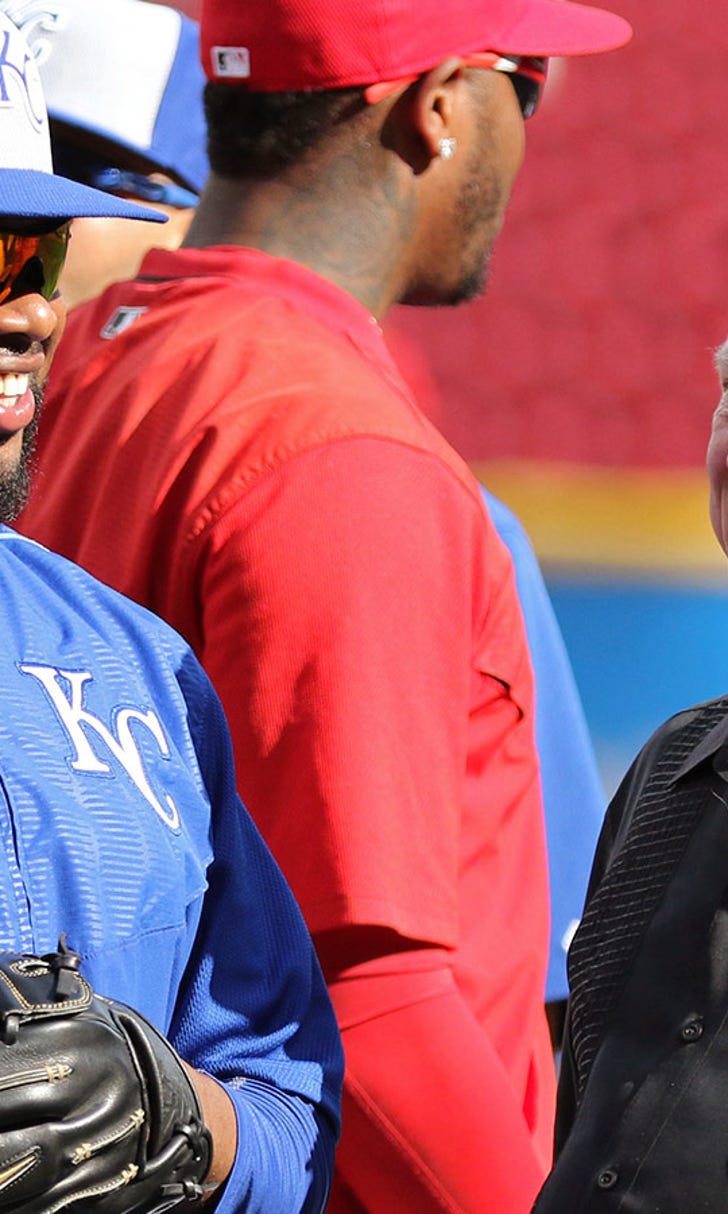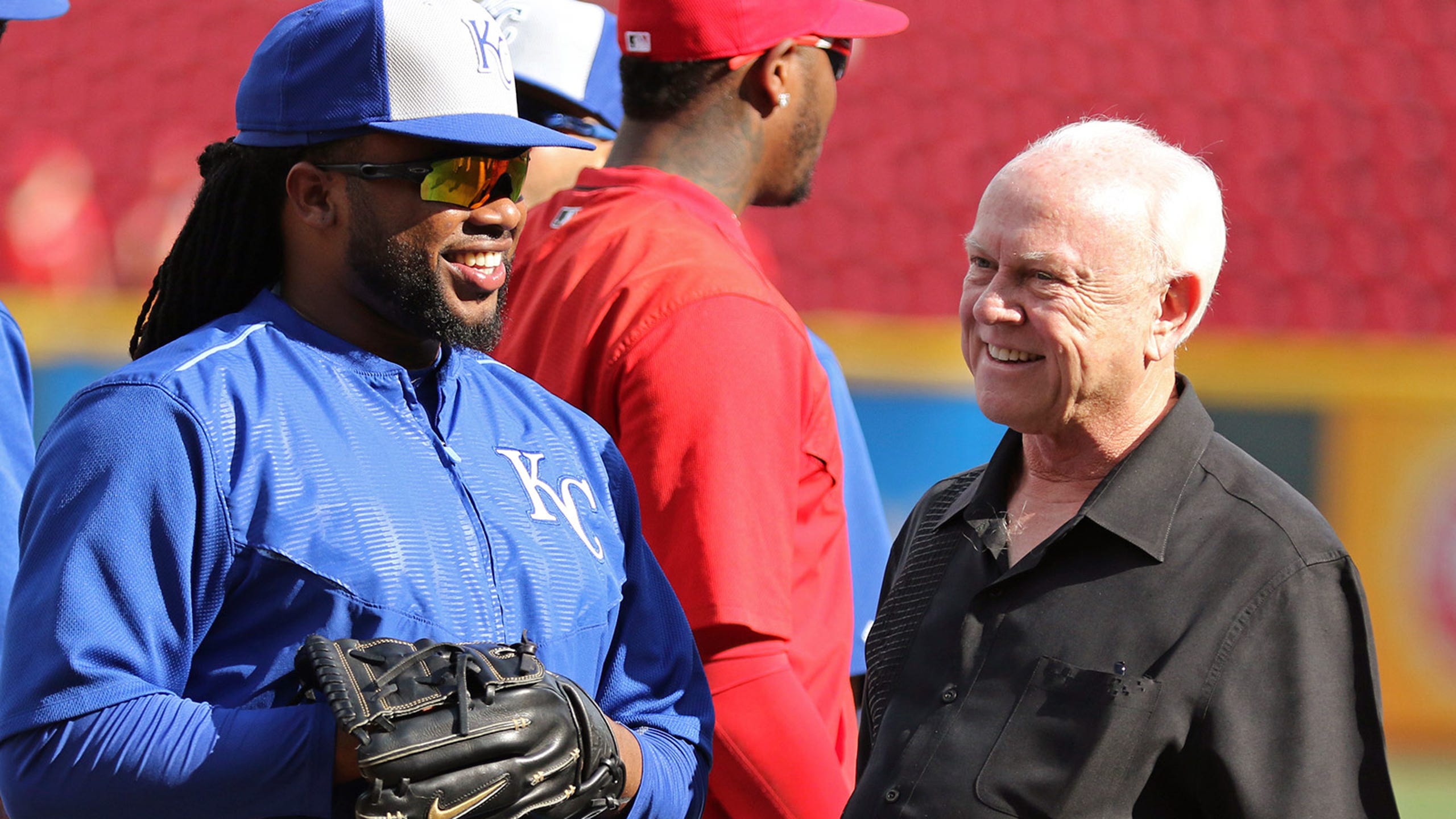 Since joining Royals, Cueto is enjoying bigger parks
BY foxsports • August 18, 2015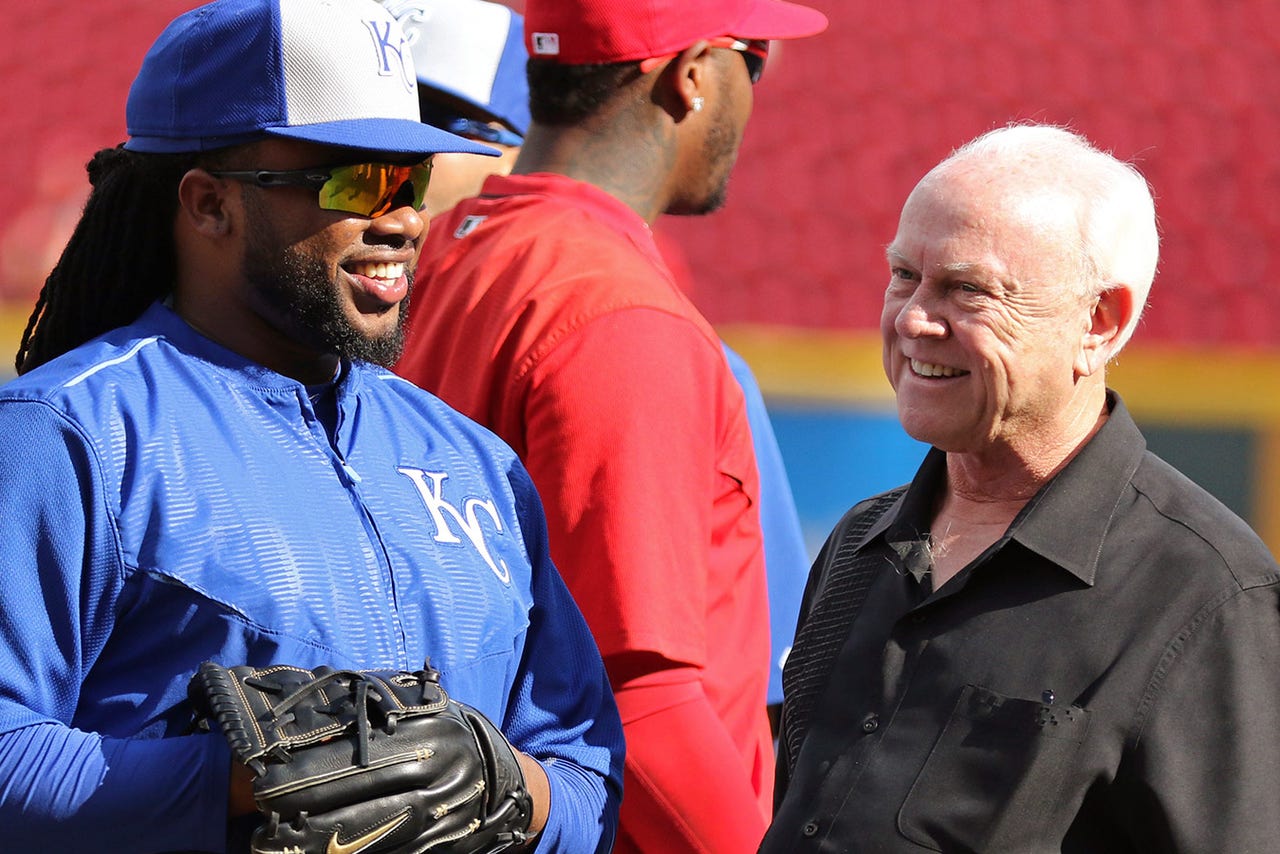 CINCINNATI -- Johnny Cueto learned there's more than one reason to enjoy pitching in big ballparks.
Cueto built a reputation as a tireless jogger of stadium steps during his nearly seven years with the Cincinnati Reds. He's maintained the regimen since being traded by the Reds to the Kansas City Royals on July 26, and he was asked during his first visit back to his former home field on Tuesday to compare Kauffman Stadium's steps to those at Great American Ball Park.
"There's a big difference," the right-hander said with catching coach Pedro Grifol interpreting. "This is a small stadium compared to our stadium. Ours is really big -- a lot more steps."
Cueto, who finished second in the National League Cy Young Award voting after winning 20 games last season, also is making Kansas City's pitcher-friendly ballpark pay off on the field. He is 2-1 with a 1.80 ERA in four games with the Royals. That includes two home starts in which he's allowed one run with 12 strikeouts and no walks over 17 innings.
"I feel really good," he said. "I feel like I'm at my best."
He also felt proud of making a quick adjustment.
"I've always thought and said that pitching in the American League is tougher than pitching in the National League because of the designated hitter," he said. "You have to concentrate one through nine."
Cueto, 29, said he lobbied Kansas City pitching coach Dave Elland to let him pitch one of the two interleague games in Cincinnati, but the Royals weren't going to risk their new ace on just three days of rest. That was fine by Reds manager Bryan Price, who wasn't emotionally prepared to see Cueto on the mound pitching for another team.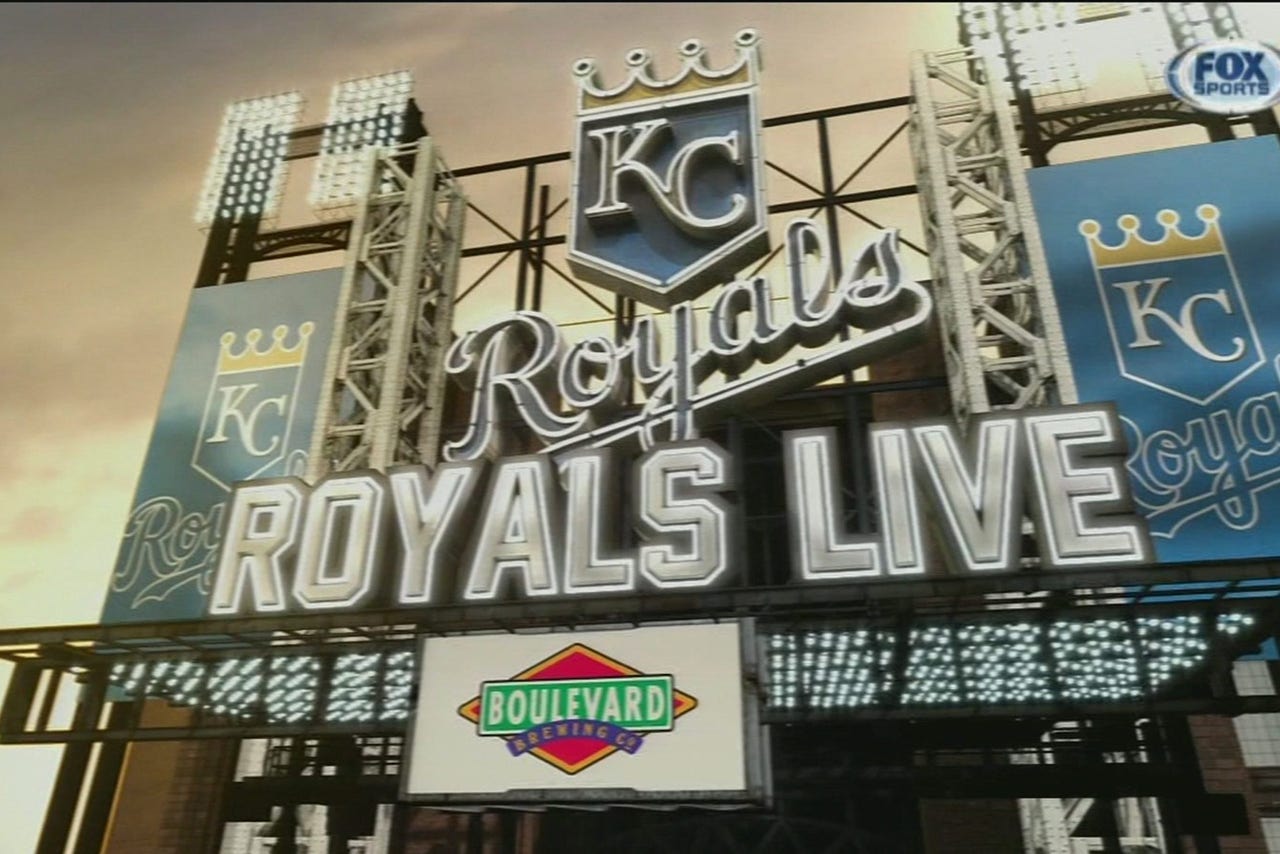 Watch the Royals Live pregame and postgame shows before and after every Kansas City Royals game on FOX Sports Kansas City.
"It's better that way, for sure," Price said. "I'm glad to see he's doing well for them. You always want it to be a win-win for both sides. I'm happy he's performing so well for them and that we're not facing him -- for the emotional reason."
Reds right fielder Jay Bruce had mixed feelings about the possibility of facing Cueto.
"When it comes to the competitive side, sure, you want to face him, but at the same time, you know what you're getting into," he said. "We were glad to see him -- same old Johnny. I'm glad to see him doing well. I didn't think he wouldn't."
Cueto described walking into the visitors' clubhouse as "a little weird."
"I feel a little timid," he said. "It is emotional, coming here and seeing Jay Bruce and the other guys."
---
---