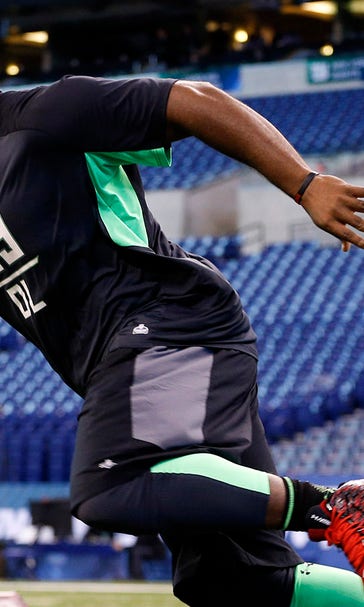 Saints coaches: Top pick Rankins in good shape, learns fast
May 14, 2016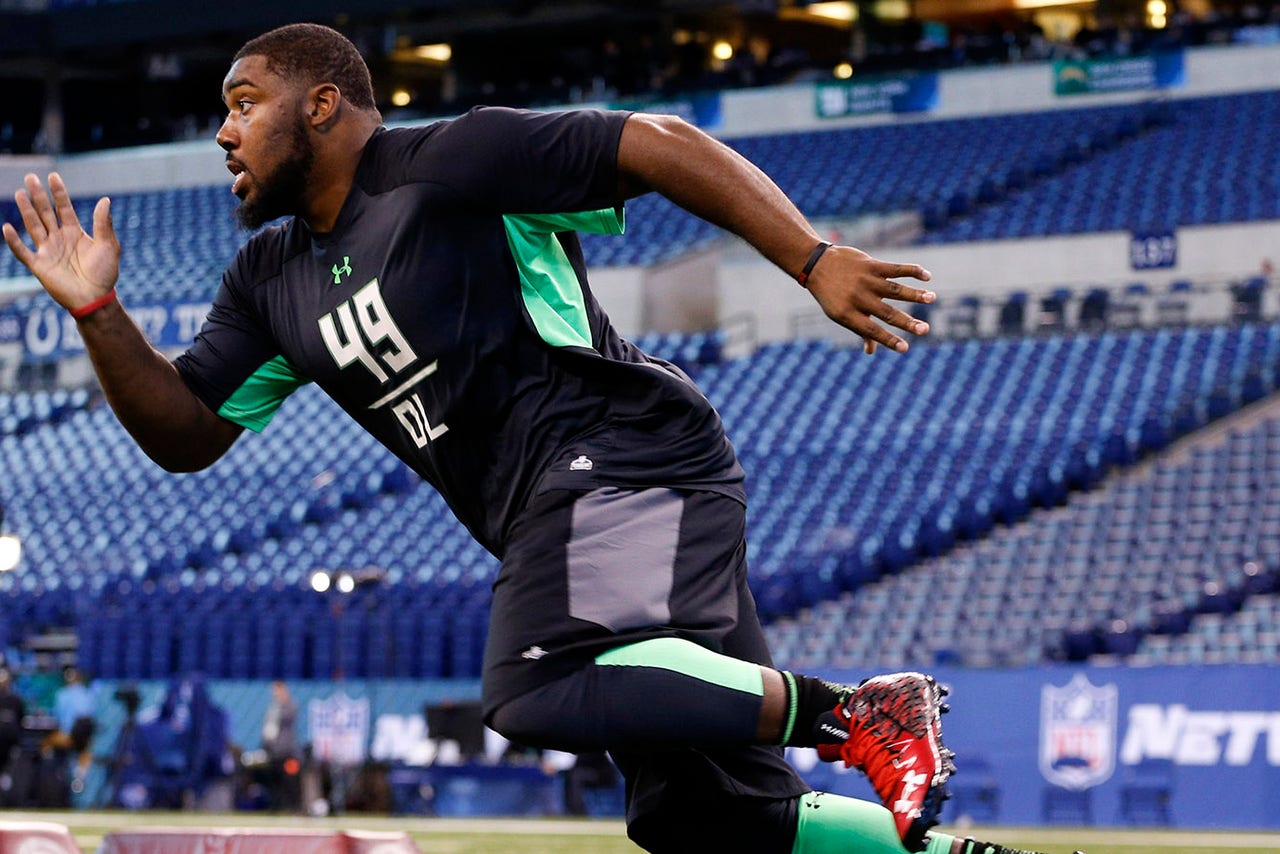 METAIRIE, La. (AP) -- New Orleans Saints first-round draft choice Sheldon Rankins can accept people calling him boring, as long they're referring to the way he spends time away from football.
"I'd use, `laid back,' but whatever word you guys choose to use is fine with me," the 6-foot-1, 299-pound defensive tackle said as Saints rookie camp wound down Saturday. "I'm a real simple, laid-back guy. If I'm not doing anything football related, I'm usually just kind of hanging out, relaxing."
The 12th overall pick doesn't even have much experience with social media, having only recently set up an account with the website Twitter. His account, as of Saturday afternoon, showed that he'd posted a total of eight messages -- all of them football-related.
Indeed, Rankins figures he'll need plenty of rest and minimal off-the-field distractions if he is to meet the Saints' expectations of him. When Rankins was drafted, Saints coach Sean Payton said he viewed his new defensive lineman as versatile enough to play on any down, and in short- or long-yardage situations. They want the former Louisville standout to alternately stuff the run and collapse opposing quarterbacks' pass protection up the middle.
Certainly, that's what the Saints need after ranking second-to-last in the NFL in total defense last season and 25th in the league in sacks with 31.
"Obviously, he's a guy that we had targeted. We were lucky to get him. He's an outstanding young man and I expect him to do what it takes to become a good player," Saints defensive line coach Bill Johnson said.
Johnson said it isn't realistic right now to make an evaluation of any rookie that would project accurately into the regular season. Players were not even wearing full pads in rookie camp. But what he saw of Rankins, he liked.
"We saw a lot of athleticism. We saw explosiveness. He's very efficient in his movement," Johnson said. "We don't know if he's a three-down player yet. ... It's just way too early to tell, but I think from a prospect standpoint, as Sean likes to say, he had a lot of the boxes checked."
As a defensive captain at Louisville last season, Rankins had six sacks, as well as 13 tackles for losses. He also returned a fumble 46 yards for a touchdown.
Payton praised Rankins for showing up to rookie camp in good shape and called him a "quick study."
But Payton also stopped short of projecting how prominent of a role Rankins would be ready to handle in his rookie season.
"Time will tell. History would tell us, for some guys, the transition's quicker. For some guys, it's not," Payton said. "Just the early portion of the installation and watching how things are going, I think from a mental standpoint he's extremely sharp and he's got some leadership to him."
Rankins said leadership came to him naturally during high school and college football. He said it's not something he necessarily seeks out, but that he works hard to earn teammates' respect, and they, in turn, tend to listen when he chooses to talk.
"I've never said too much. I'm always observant. I'm always looking at finer details. It's safe to say I'm very serious about what I do," Rankins said. "When I got to college, I looked at the guys who were doing things right, followed behind them, eventually took over a leadership role. I'm going to come in here and do the same thing. ... Eventually, it will be my turn to lead."
Before rookie camp began, Rankins agreed to his first pro contract -- a four-year deal worth about $12.8 million. By Saturday night, his first set of practices had ended and the renowned nightlife of New Orleans beckoned to anyone with the means to enjoy it. Rankins, however, was showed little interest in experiencing the Big Easy the way so many others do.
"I'm here to play football. That's what I love to do. That's what I'm going to continue doing," Rankins said. "Everything outside of that can wait."
---
---