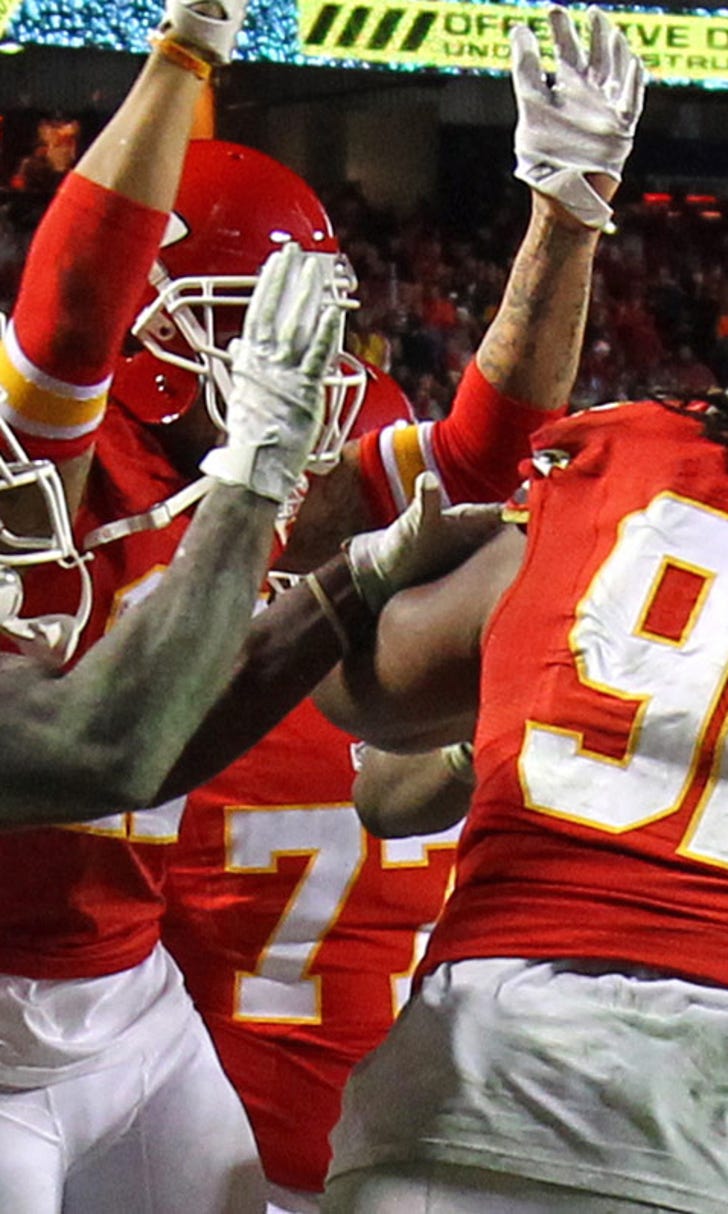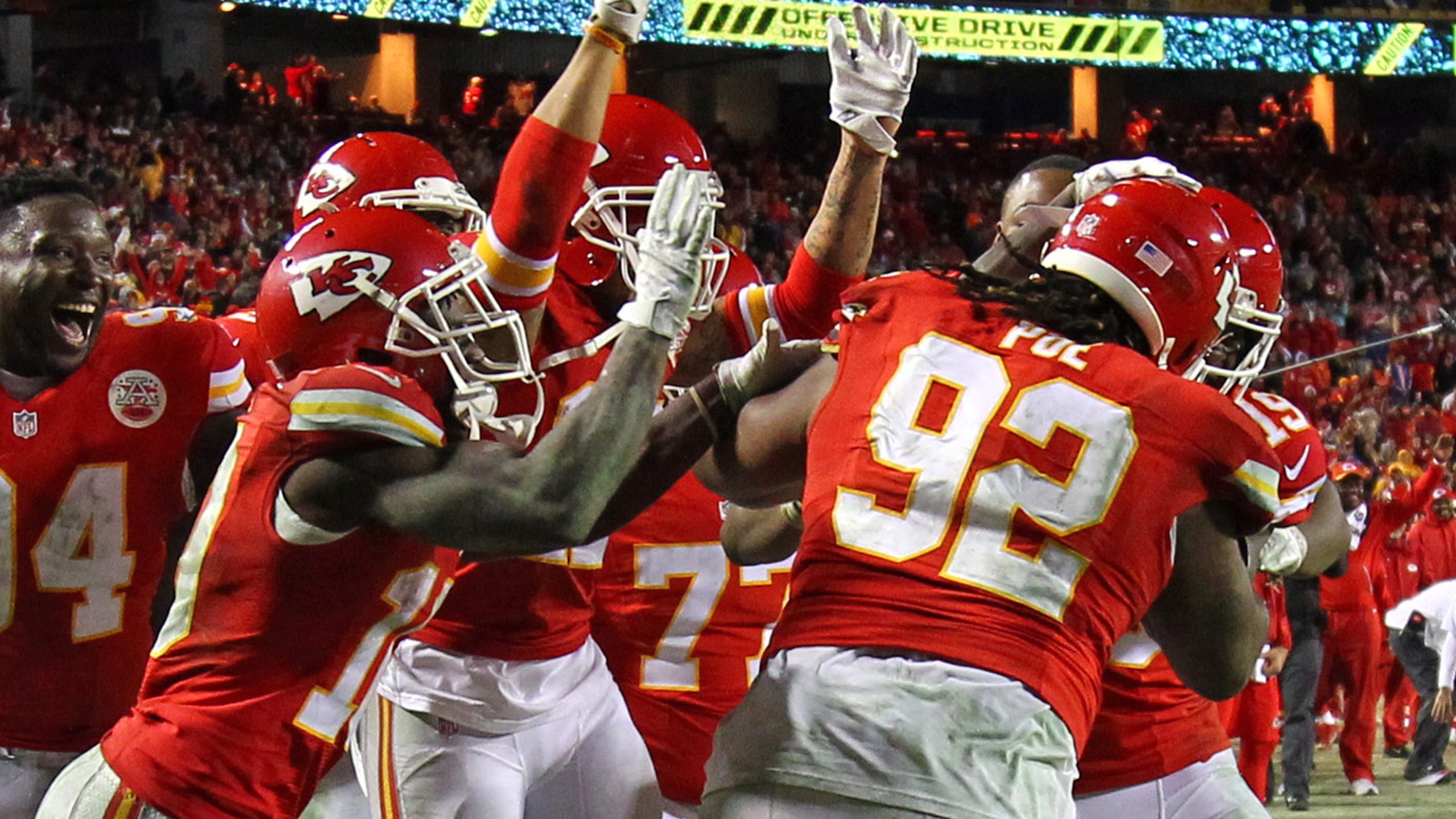 Poe's TD pass shows Chiefs have some tricks up their sleeves
December 26, 2016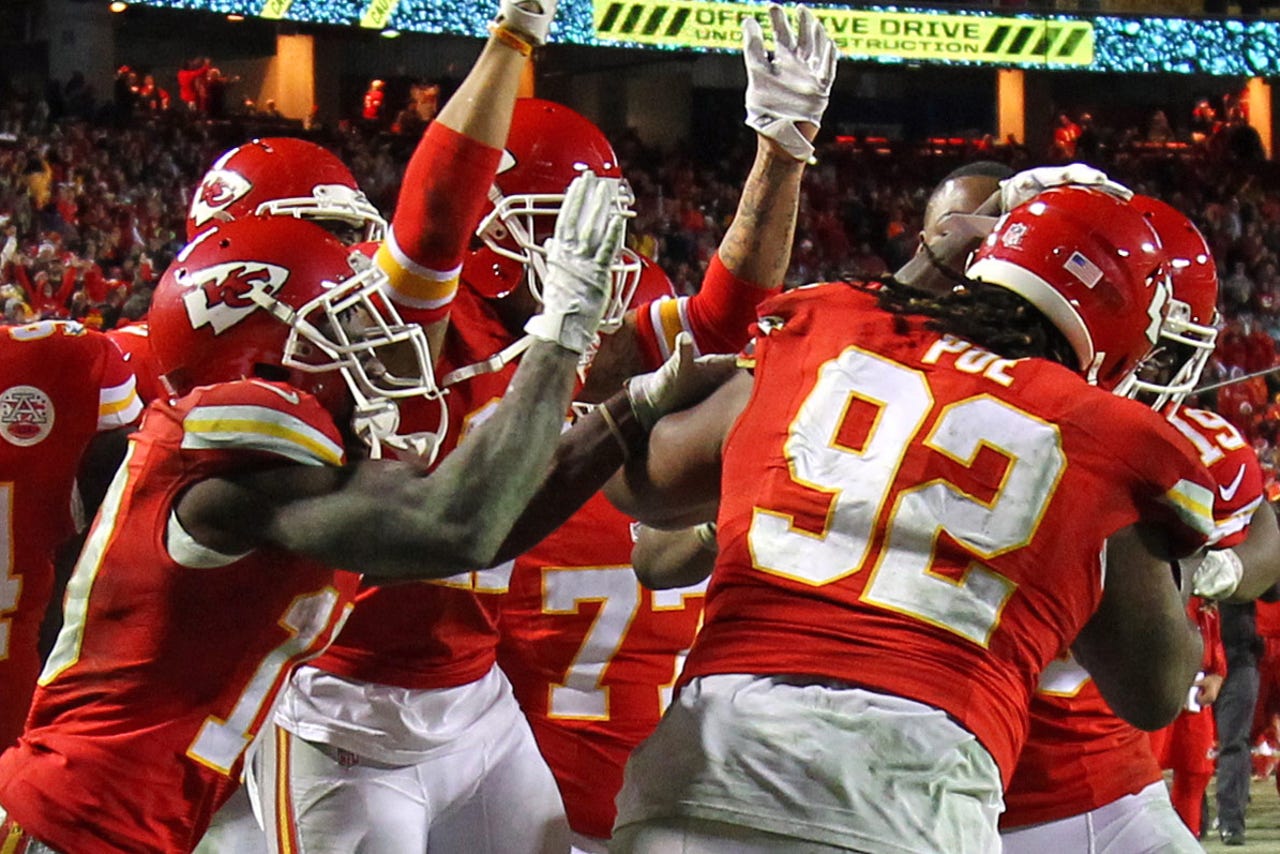 The Kansas City Chiefs can score in all sorts of ways, so was it really necessary for Andy Reid to turn his 346-pound defensive tackle into a quarterback?

The Chiefs capped their 33-10 rout of Denver by sending in Dontari Poe to take a direct snap and toss a 2-yard jump pass to Demetrius Harris for a touchdown just after the two-minute warning Sunday night.

Reid, whose sit-on-a-lead style has haunted him at times this season, explained he was just trying to score as many points as possible because "I've learned this over time: You can't score enough points against these teams."

Yet, these are the defending Super Bowl champs in name only. Officially eliminated from the playoffs with their third consecutive loss, the Broncos (8-7) have been utterly unable to produce points lately because they can't protect their QB or run the ball.

They've scored 23 points combined in their last three games, their worst three-game slide since 1978 when Craig Morton was quarterback. And they've scored 10 or fewer points in three consecutive games for the first time since 1966, when John McCormick and Max Choboian split duties under center.

Although embarrassing or emboldening a divisional rival is usually something coaches avoid, Gary Kubiak said he had no problem with the move, noting, "It's our job to stop him," and adding that Reid "has a lot of class."

"It's football," Aqib Talib added.

"I'm happy for the big guy," said Von Miller. "... They were up, they had the opportunity to score a touchdown. If the joystick was in my hand, I probably would have done it the same way. It's all good, and we'll see those guys two times next year."

Chris Harris Jr. wondered about the timing of the trick play.

"I would have saved it for another game if I was them," Harris said. "They might need it more later."

Like in the playoffs.

"And now it's out," Harris said.

Poe lined up at tight end in a game against Oakland in October and caught a 1-yard TD pass.

Poe's TD toss might just give opponents one more thing to worry about besides Spencer Ware, Travis Kelce, Tyreek Hill and Alex Smith in the playoffs.
---
---