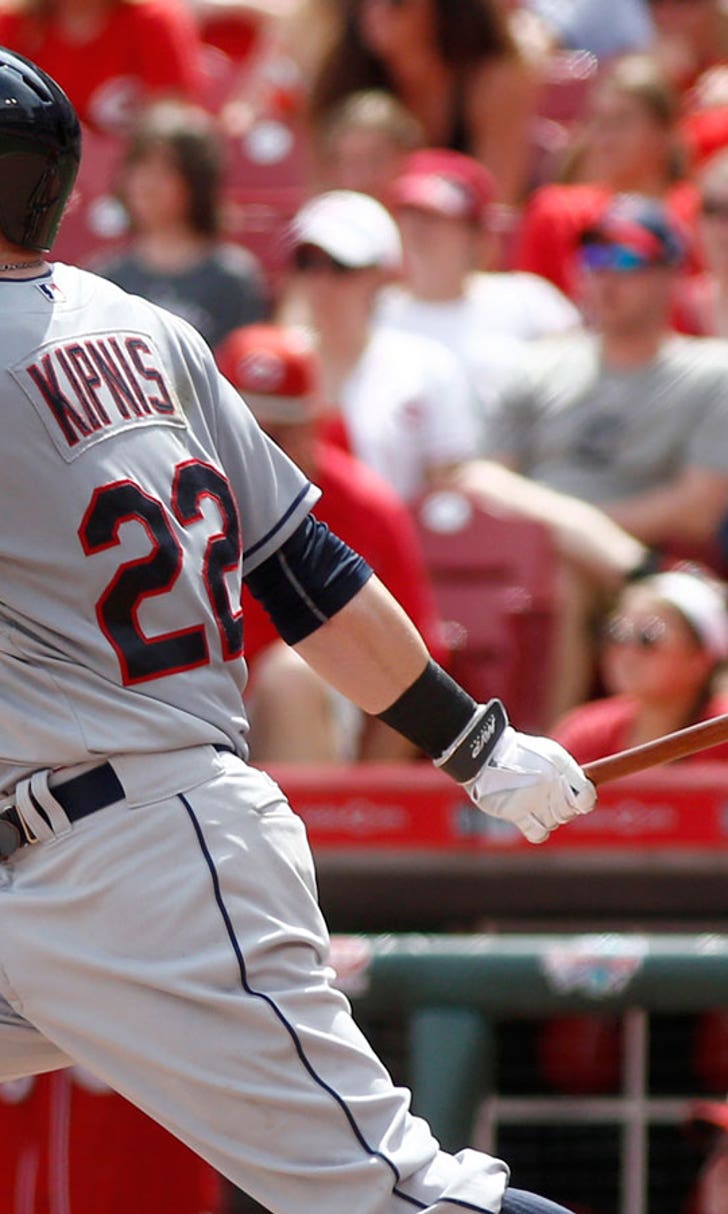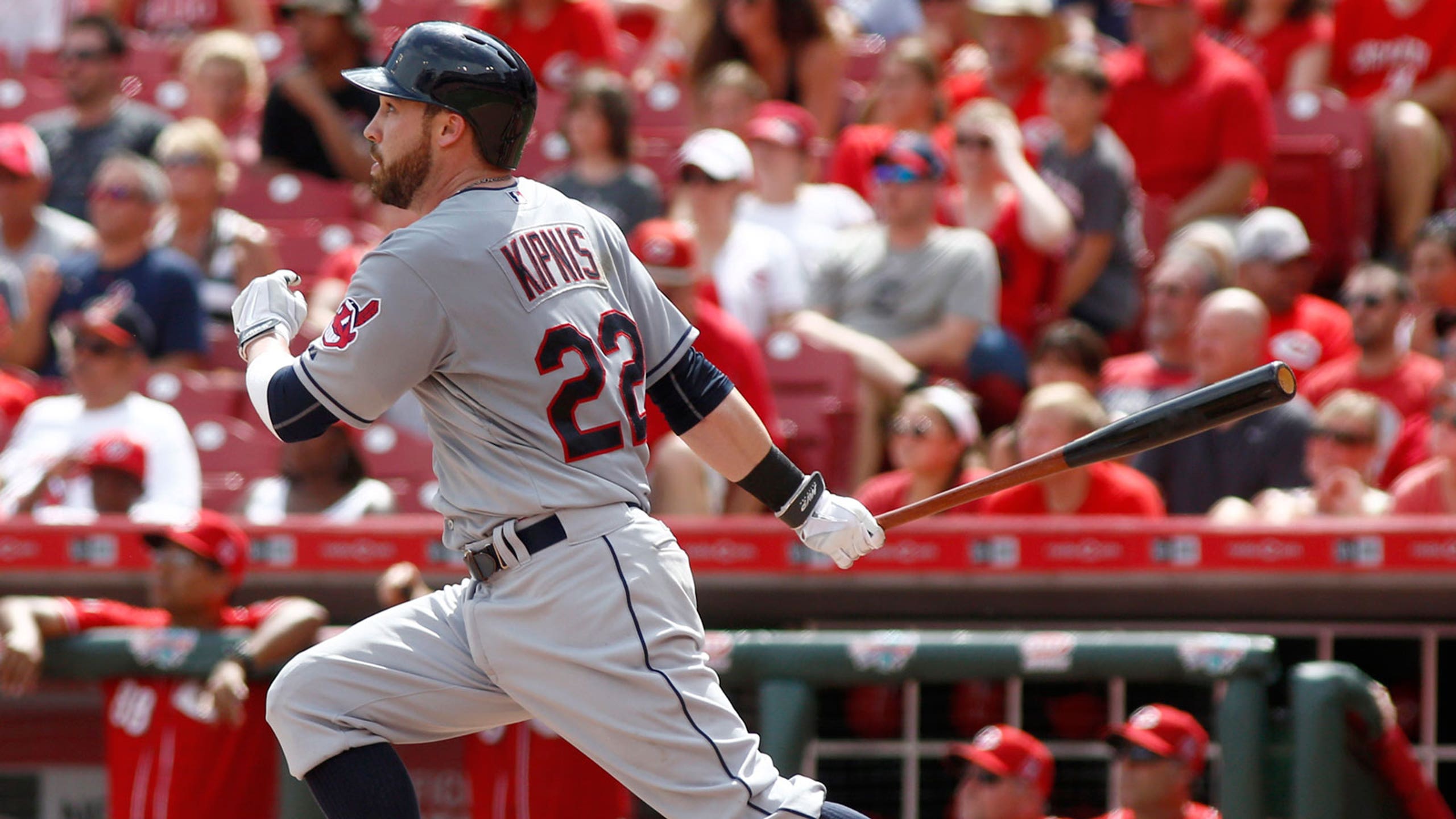 MLB Quick Hits: DL likely looms for Indians' Kipnis
BY John Halpin • August 3, 2015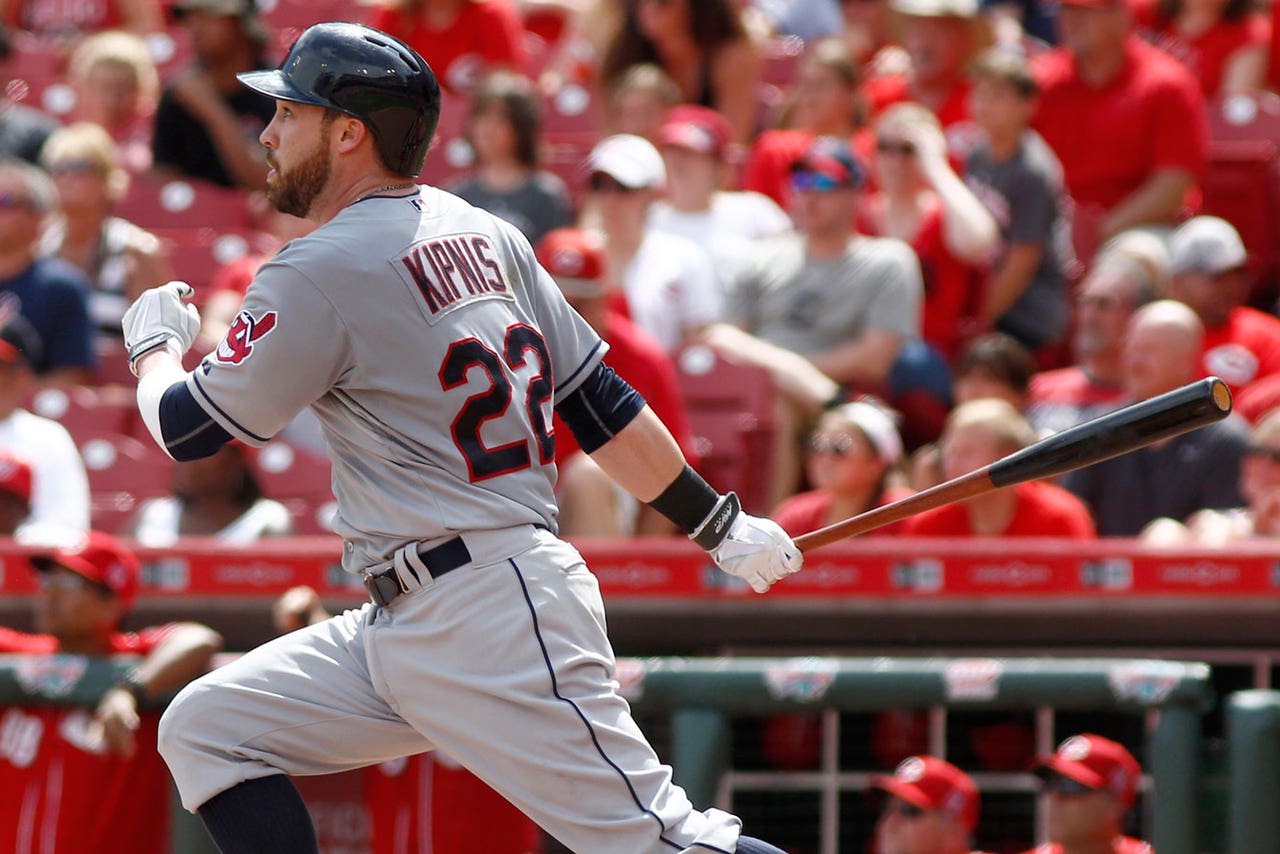 Indians 2B Jason Kipnis DH'd Friday and Saturday due to a sore shoulder, but then sat out Sunday after an MRI. The Indians say they aren't yet sure how they'll proceed with Kipnis, but beat writer Paul Hoynes says the All-Star is probably headed to the DL. We'll know for sure today, but if you own Kipnis in a weekly league, you'll want to bench him.
If you need to replace Kipnis for the short term, Philly's Cesar Hernandez is owned in just 22.8 percent of FOXSports.com leagues, while the more powerful Eddie Rosario is at 3.9 percent ownership.
In other news ...
A's OF Coco Crisp, who has just 52 plate appearances this season due to neck and elbow injuries, comes off the DL tonight and will bat second in the order. Teammate Josh Reddick told the San Francisco Chronicle that he thinks he'll miss tonight's game due to a stiff back.
The Rockies have placed OF Corey Dickerson on the DL with fractured ribs, and if you want to waive him at this point, you won't get an argument here. Dickerson will be replaced by Kyle Parker (.280 BA, 9 HR, 6 SB at Triple A), who can be snapped up in NL-only leagues.
It's apparently rookie pitching prospect week, with Henry Owens (Red Sox) and Jon Gray (Rockies) set to make their big-league debuts on Tuesday, followed by Luis Severino (Yankees) on Wednesday. I'm generally not bullish on rookie starters, but of the three, Severino has been the best in the minors this season, and has the easiest opponent this week in the Red Sox.
D-backs OF A.J. Pollock hasn't played since Friday due to a hamstring injury, and is still day-to-day.
Cubs 3B Kris Bryant passed his initial concussion test after leaving Sunday's game early, but needs to pass more today as part of MLB's concussion protocol. Bryant hit his head while sliding into second base.
Twins-Blue Jays gets underway at 1:07 p.m. ET. Set your lineups accordingly.
Lefty Daniel Norris had a fine first outing for the Tigers. He's got good stuff and a bright future, but doesn't throw a lot of strikes (Sunday's game aside). Expect some struggles.
The Rays are sending Matt Moore and his 8.78 ERA on a much-deserved trip to the minors. You don't still own him, do you?
The Rays also placed OF Steven Souza (hand) on the DL, and are calling up 1B/3B Richie Shaffer, who has 23 homers in the minors this season.
Red Sox SP Rick Porcello is on the DL with a triceps strain, but it doesn't sound too serious.
The diagnosis isn't official, but Pirates SP A.J. Burnett is crossing his fingers that he doesn't have a torn elbow ligament. Burnett said that he'll try to pitch through the injury, since he's planning to retire after the season, anyway.
Phillies 2B Chase Utley (ankle) had two hits in a Sunday rehab game, and could return this weekend if all goes well. 
Twins SP Tommy Milone is on the DL with what the team is calling a "minor" left elbow strain.
Mariners lefty Vidal Nuno gets a spot start on Tuesday, and that would be nice if it wasn't at Coors Field.
Weekend streaming starter update: David Phelps was mediocre on Friday, Aaron Nola looked strong again on Saturday, and Robbie Ray was blah on Sunday. Today's pick is Milwaukee's Wily Peralta (7.8 percent owned) against the underachieving Padres.
DFS advice (based on 50/50 games, salaries from DraftKings): I'd like Liriano and Lester if they weren't pitching against each other. Who wants to join me in starting King Felix ($9,500) at Coors Field against the undermanned Rockies? ... The Rays can't hit, so the underrated Jose Quintana ($8,400) is a solid play against them ... As tough as Liriano is, Cubs C Kyle Schwarber ($3,300) still looks like a decent play from the second spot in the lineup ... Mariners rookie SS Ketel Marte ($2,000) batted leadoff in each of his first three games, and plays in Coors Field tonight ... Pirates 3B/SS Jung Ho Kang ($3,400) should start against just about all southpaws, so don't be scared away by Lester ... Will Venable ($3,000) looks like a solid cheap OF today, as he has averaged 9.2 DK points in his last five non-Jose Fernandez starts.
See you back here tomorrow morning.
---
---