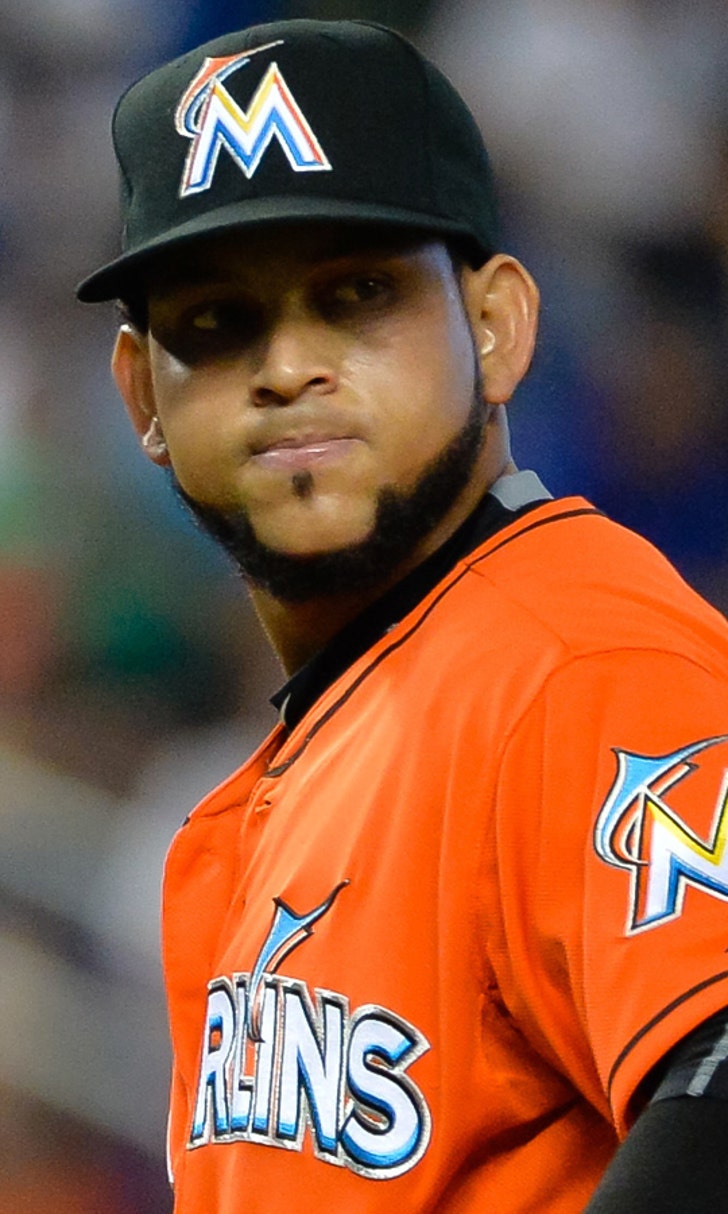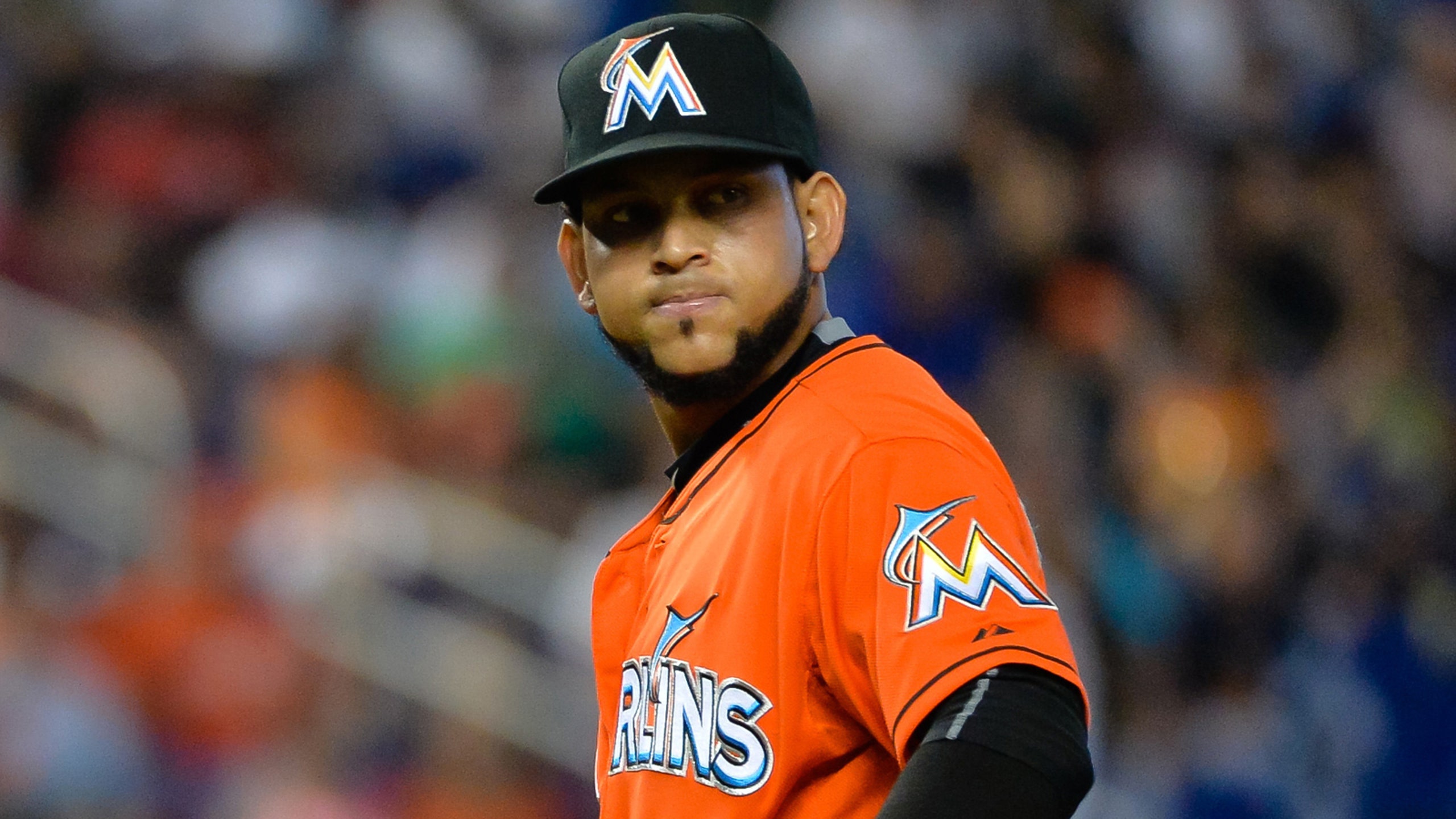 Marlins' righty Henderson Alvarez out for season after shoulder surgery
BY foxsports • July 28, 2015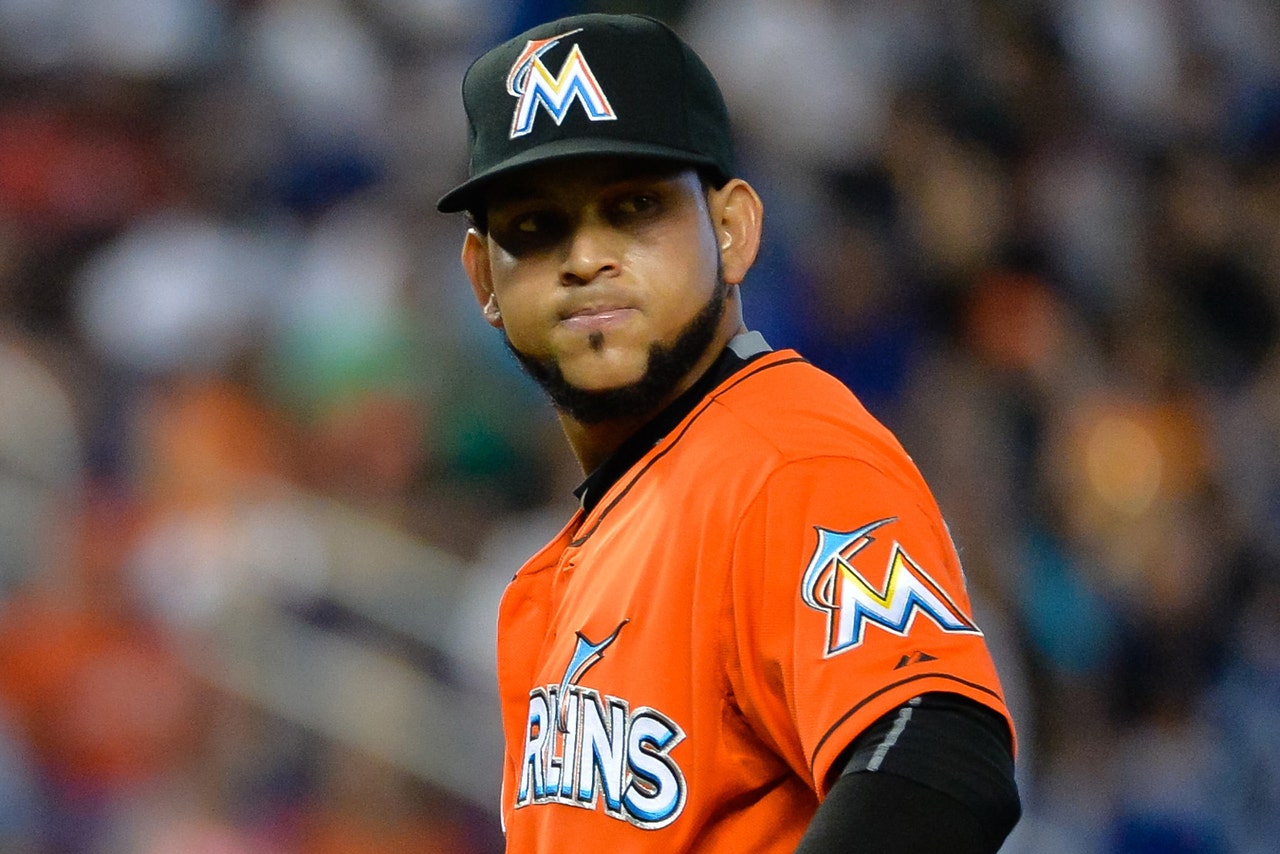 MIAMI -- Miami Marlins Opening Day starter Henderson Alvarez underwent right shoulder surgery Tuesday, ending his 2015 season.
Alvarez, on the disabled list twice this season with right shoulder inflammation, visited Dr. James Andrews in Pensacola, Florida, for the procedure.
"I think he's a definite out-for-the-season candidate now," manager Dan Jennings said.
Whether Alvarez will be back by spring training next season remains to be seen.
"To be determined," Jennings said. "I think depending upon the actual severity of the tear and just the timetable, we'll know more after the procedure's complete."
The 25-year-old right-hander went 0-4 with a 6.45 ERA in four starts this season, none after May 22. His latest setback came a day after his second rehab start for Single-A Jupiter, when he felt discomfort. His first trip to the DL this season came April 13 after his shoulder flared up. He returned a month later and started just two more outings.
Alvarez, who made the 2014 All-Star Game, missed the first half of the 2013 season with right shoulder inflammation after suffering the injury the weekend before Opening Day. Miami acquired him from the Toronto Blue Jays that offseason in the blockbuster trade.
Since making his big-league debut in 2011, Alvarez is 27-34 with a 3.80 ERA in 92 starts. With the Marlins, he holds a 17-17 record and 3.23 ERA in 51 starts, including a no-hitter on the final day of 2013.
The Marlins and Alvarez avoided arbitration with a $4 million deal this past winter after he went 12-7 with a 2.65 ERA. He isn't a free agent until after the 2017 season.
"Up until game time we've had our last three All-Stars (Alvarez, Giancarlo Stanton and Dee Gordon) (need) to be shut down," Jennings said. "It's a little frustrating when you've got quality -- you don't want to see anyone injured -- but certainly you don't want to see your guys get shut down for an extended period of time."
STANTON MAKES PROGRESS
All-Star slugger Giancarlo Stanton has been cleared to swing off a tee as he recovers from left hamate surgery, which he had June 28. Asked whether Stanton could return next week when the Marlins close out a nine-game homestand, Jennings said it was all on the three-time All-Star's timetable.
"His hand looks good," Jennings said. "It's healed. The scar looks well. Now he's going to start off the tee and into flips. He'll progress at his timetable. It's good to see him making strides the right way."
COSART DEALING WITH VERTIGO
Right-hander Jarred Cosart, dealt a second bout of vertigo this season -- this time while pitching in the minors, continues to be sidelined.
"He actually is having one final evaluation and then the medication will begin," Jennings said. "Hopefully they've now identified everything that was causing the situation."
WORTH NOTING
Infielder Miguel Rojas (right shoulder sprain) is available for Tuesday's game off the bench.
You can follow Christina De Nicola on Twitter @CDeNicola13 or email her at cdenicola13@gmail.com.
---
---