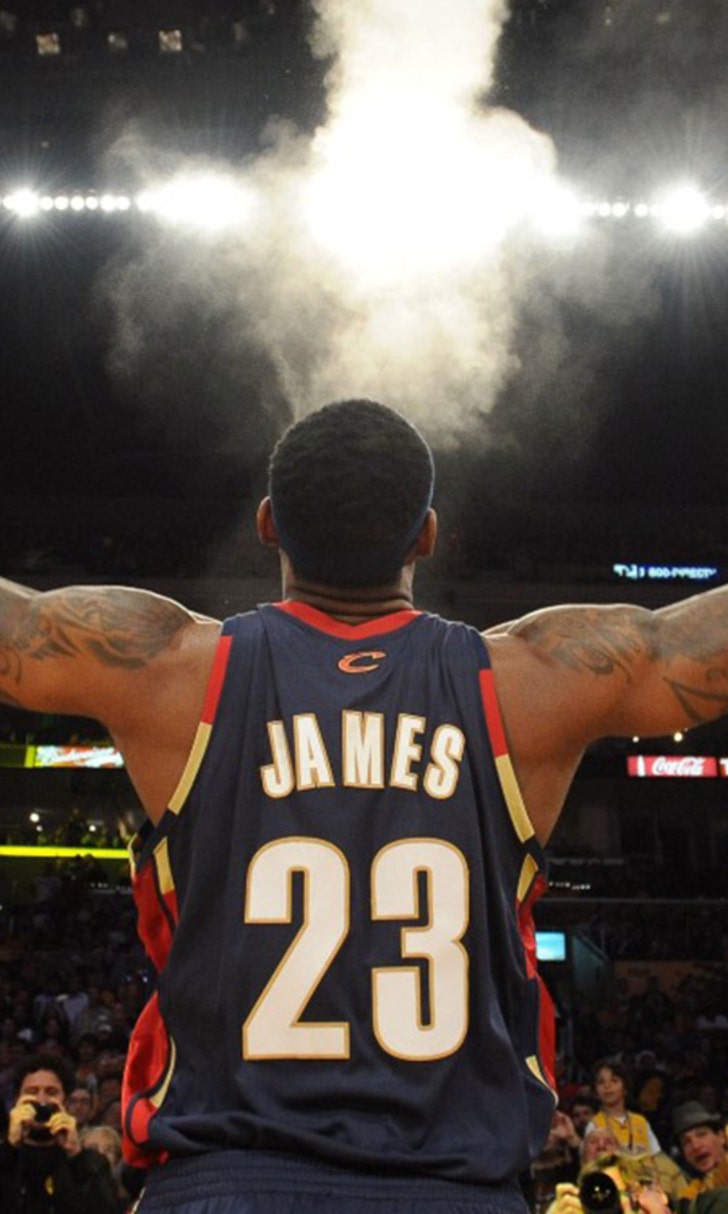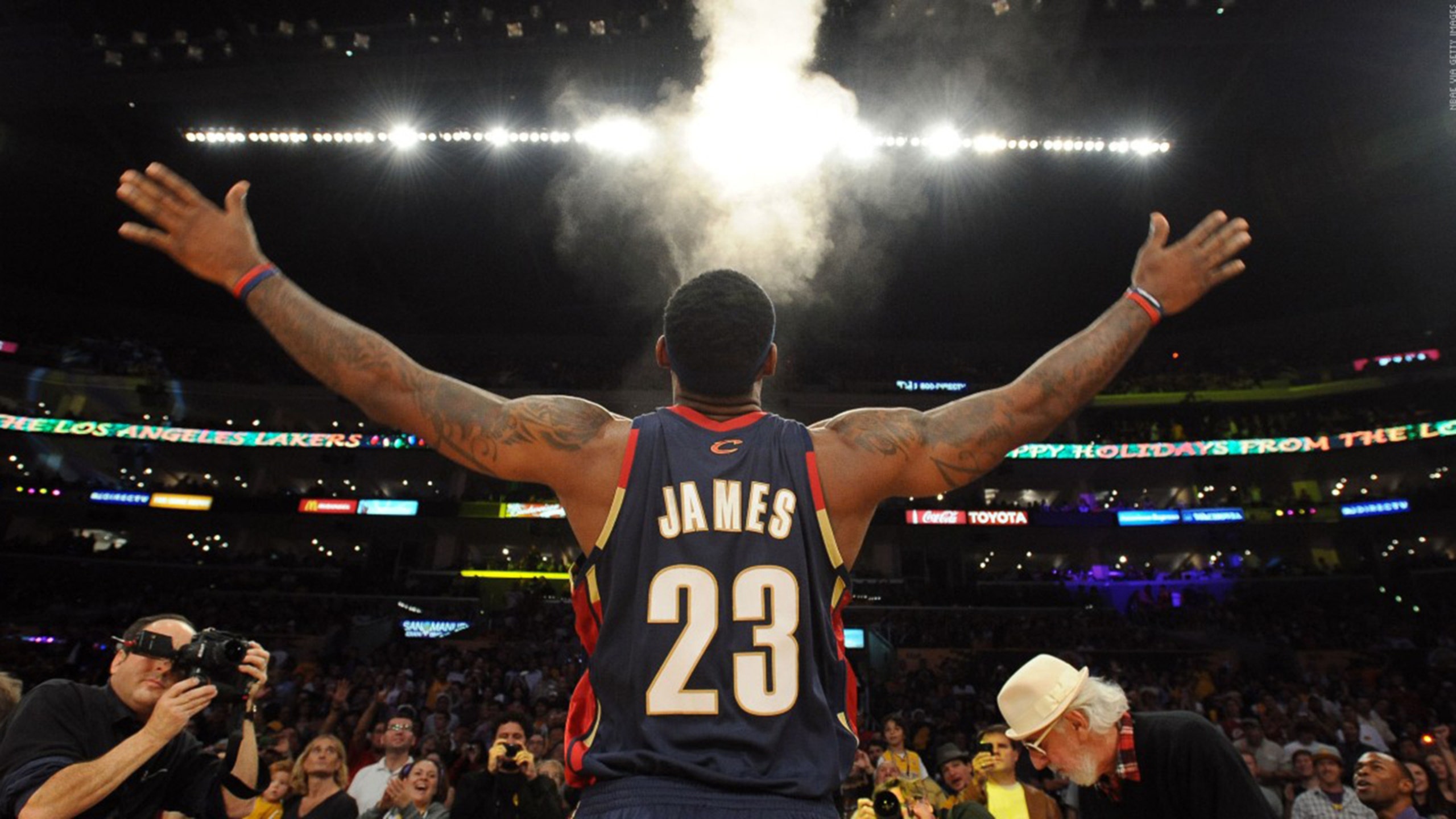 LeBron letting fans decide on pregame chalk toss ritual
BY Lindsey Foltin • October 24, 2014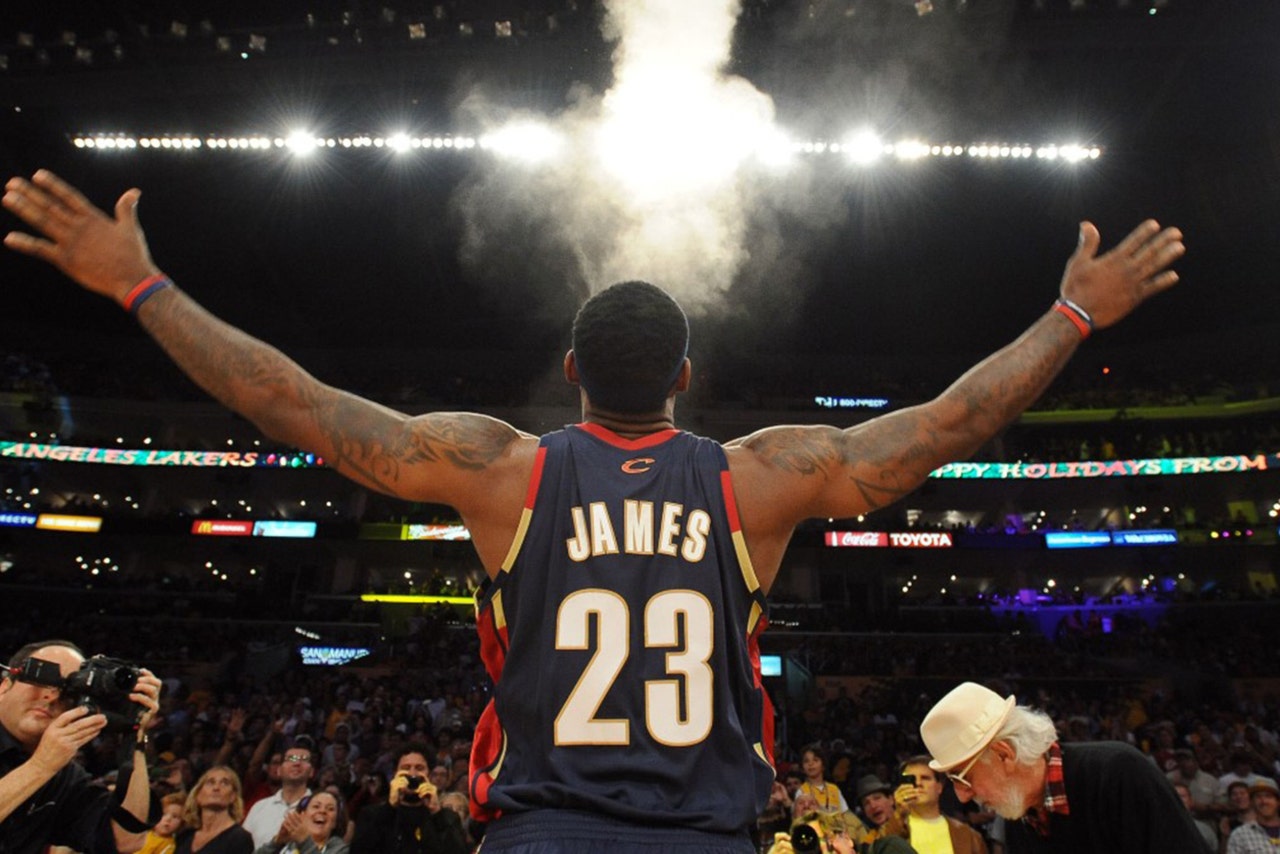 LeBron James seems to have become a bit nostalgic since announcing his return to Cleveland.
Shortly after announcing his decision to return to the Cavaliers, James decided to bring back his old Cleveland jersey number, No. 23.
Will James bring back the pregame chalk toss, too?
Much like his jersey decision, James said he will let the fans decide for him, according to ESPN:
James told reporters at Cavaliers media day last month that the decision was in the hands of his two boys, Bryce Maximus and LeBron Jr., but he recently had a a change of heart.  
"My boys don't need anything," James said. "As long as I'm in uniform, that's all they care about."
The chalk toss was a signature pregame staple for years, but James abruptly stopped the practice during the 2011 playoffs.
One thing's for sure: If LeBron brings back his signature pregame move -- even if only for opening night -- it will make his homecoming moment that much sweeter.
(H/T ESPN)
---
---