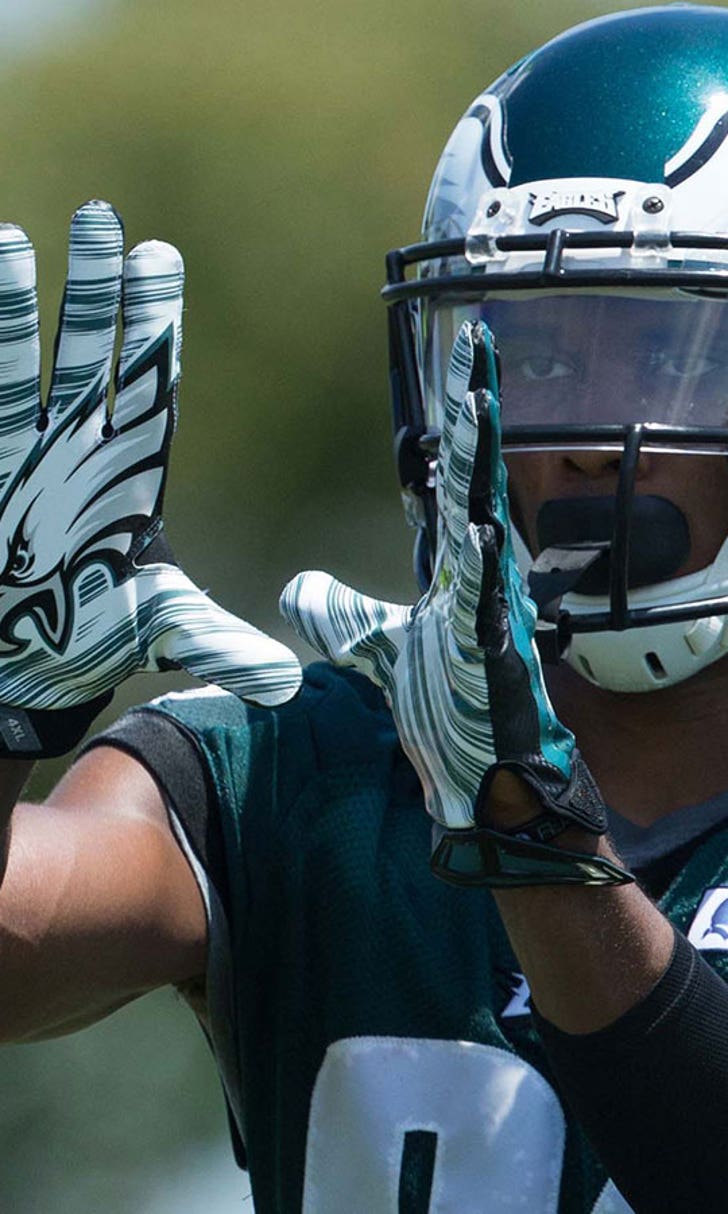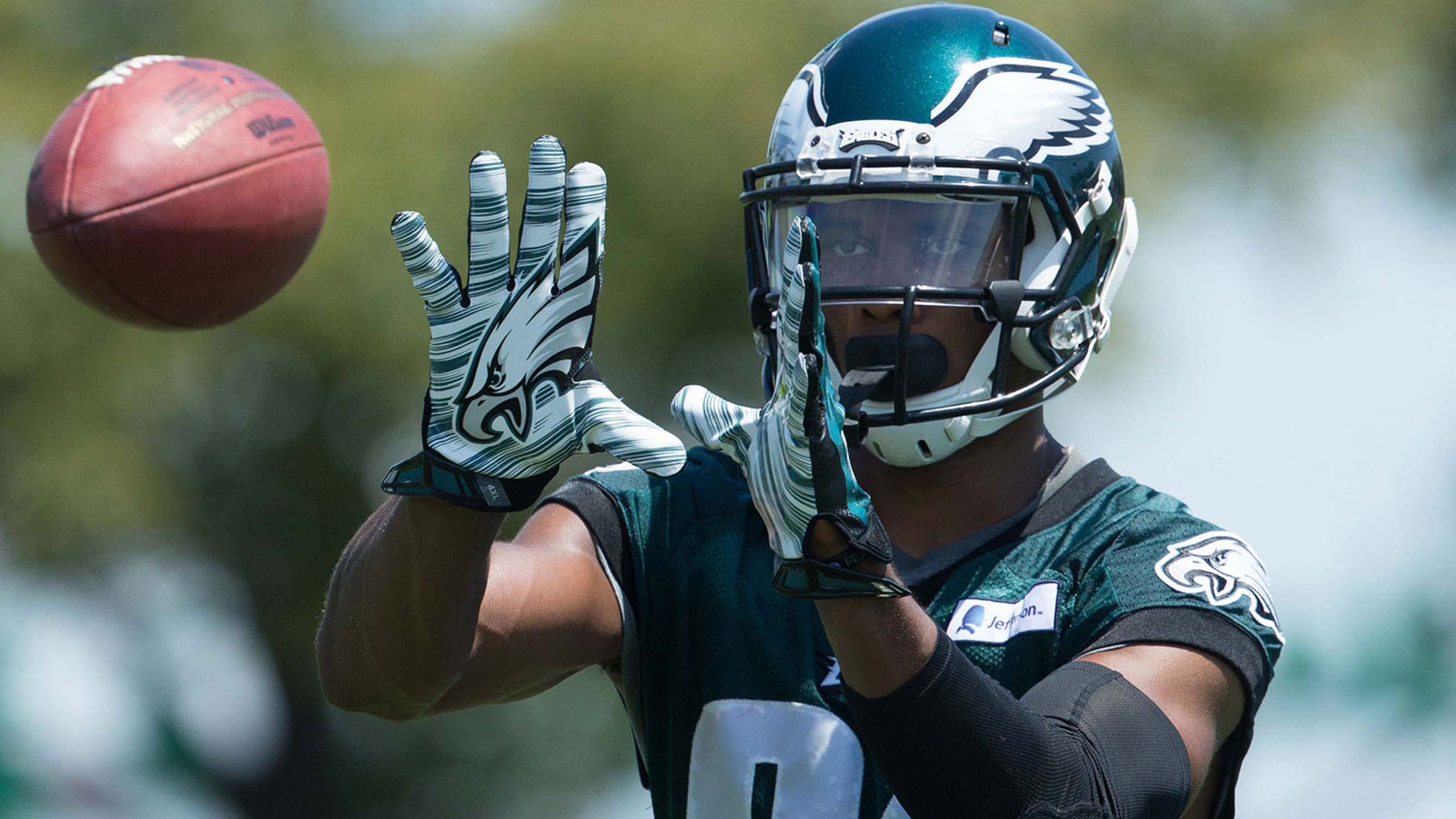 Fantasy Football Draft Strategy: ADP Notes
BY John Halpin • August 20, 2015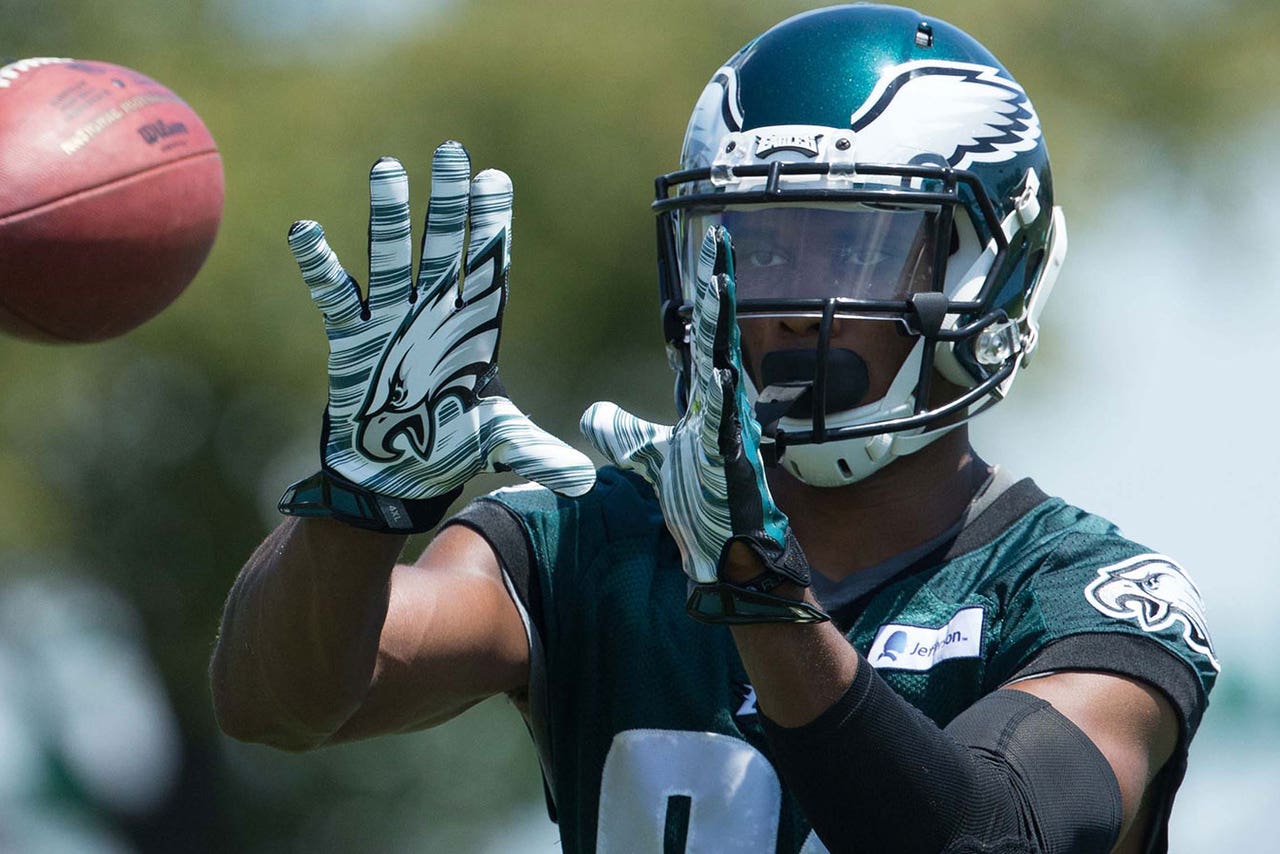 Click Here to Play FOX Fantasy Football
Average Draft Position (ADP) shouldn't dictate your fantasy draft strategy, but it does provide a helpful guide on when to draft - or wait on - a player you really like.
Below are some interesting tidbits we found using the ADP from Fantasy Football Calculator. The data was compiled from 1,260 mock drafts (standard, 12 teams, 15 rounds) held between August 18-20, but we'll go back further when necessary to provide context.
(Note: "Pick 5.11" means fifth round, 11th pick.)
Quarterback
Cam Newton's draft stock started to drop with the news of Kelvin Benjamin's season-ending knee injury; he's down to QB9 and pick 7.06 overall. Benjamin's absence will certainly hurt the Panthers' offense, but Newton was a top-five fantasy QB in 2012 and 2013, when his receiving corps wasn't exactly spectacular (Steve Smith went 64-745-4 in 2013). Newton might throw fewer TDs now, but he's also more likely to have his own number called near the goal line. Newton's ADP drop is a good thing for those of us who still want to draft him.
Ryan Tannehill finished 2014 as QB10 in FOXSports.com fantasy scoring. In his second year piloting a fast-paced offense - when he'll presumably improve - Tannehill is being drafted as QB13. That doesn't make sense.
Sam Bradford has moved from pick 11.09 to 10.05 (QB15) over the past month. Bradford is in a good offense with some terrific weapons, but will he stay on the field? Some are betting on his upside as a fantasy backup, but don't put too many eggs in his basket. I've got Bradford at QB21, so I'm not a believer.
Running back
ADP says Adrian Peterson is going first overall. I say that picking a 30-year-old back with 2,000-plus career carries following a missed season is puzzling, dangerous, and fraught with too much risk for most of the first round. Let's see who's right.
Over the past month, Jeremy Hill has gone from pick 2.06 to 1.12. Remember when you planned to get him in Round 2? Not gonna happen.
Ameer Abdullah (4.02) is close to sneaking into the third round. Abdullah is a nice back, but has gone from late-round value to overpriced hype machine over the last month, shooting up two full rounds in the last 18 days. Thank Todd Bowles and his Barry Sanders comparisons for some of that.
Arian Foster is holding steady in the early sixth round, which is a bit early considering his uncertain status. I grabbed Foster in Round 7 of the FLEX standard draft on August 8, but only because that morning came with some news of a possibly abbreviated absence. In Round 7, I knew I was gambling. In Round 6, I'm out.
Doug Martin has moved up to the middle of Round 5 thanks to Lovie Smith calling him the lead running back. Unfortunately, the Bucs' offensive line is still terrible, and Martin is still mediocre. No, thanks.
The Falcons' backfield competition features Tevin Coleman (7.10) and Devonta Freeman (8.11). Coleman has dropped a full round in the last two weeks thanks to being idle with a hamstring injury. Both backs are healthy now, and Coleman still seems like a better bet to attain fantasy starter value.
Wide receiver
The top five order is Antonio Brown, Dez Bryant, Julio Jones, Demaryius Thomas and Odell Beckham Jr. OBJ is WR2 for me.
Jordan Matthews has moved up to pick 4.01 after a report from the Philadelphia Inquirer that the Eagles plan to make him "the focal point of the team's passing offense." We knew that already, right?
Matthews' teammate, rookie Nelson Agholor, has moved up to 6.12. Agholor's rise coincided with his very impressive TD against the Colts on Sunday.
Devin Funchess has ascended to WR59 in the wake of Kelvin Benjamin's season-ending injury. That's still a bargain, but he'll keep moving. I think Funchess will be a top-30 fantasy wideout, but won't need to be drafted that high.
Arizona's Michael Floyd had the stitches in his hand removed this week, but he's still down at Round 10. Floyd might not be the trendy breakout pick he was last year, but this is nice value for a very talented receiver.
What if I told you a wide receiver who went 74-953-7 on 119 targets last season could be had in Round 9? Brandon LaFell isn't a star, but he's solid in the Pats' offense.
Geno or no Geno, Eric Decker is the Jets' best wideout, and he's being drafted as WR50/pick 11.03. That's like stealing.
Tight end
I like Travis Kelce as much as anyone, but last year wasn't a convincing display of Andy Reid's affection for Kelce, and the Chiefs signed Jeremy Maclin. Kelce carrying an ADP (5.07) half a round ahead of Greg Olsen doesn't seem right.
Cincinnati's Tyler Eifert has seen a steady ADP rise, from 14.04 on July 25 to 11.06 now. If you pass on the first four tight ends, Eifert is a guy who can pay off if you wait.
Philly's Zach Ertz (groin surgery) is expected to be ready for the season opener, but his ADP has dropped two full rounds in the week since his injury. While there are risks involved, Ertz might be too good to pass up in Round 10.
RANKINGS (PRINTABLE SHEETS UPDATE 8/13): Top 200 (PRINT) | QB (PRINT) | RB (PRINT) | WR (PRINT) | TE (PRINT) | DST (PRINT) | K (PRINT) | Print Draft Kit | PLAY FOX FANTASY FOOTBALL
---
---