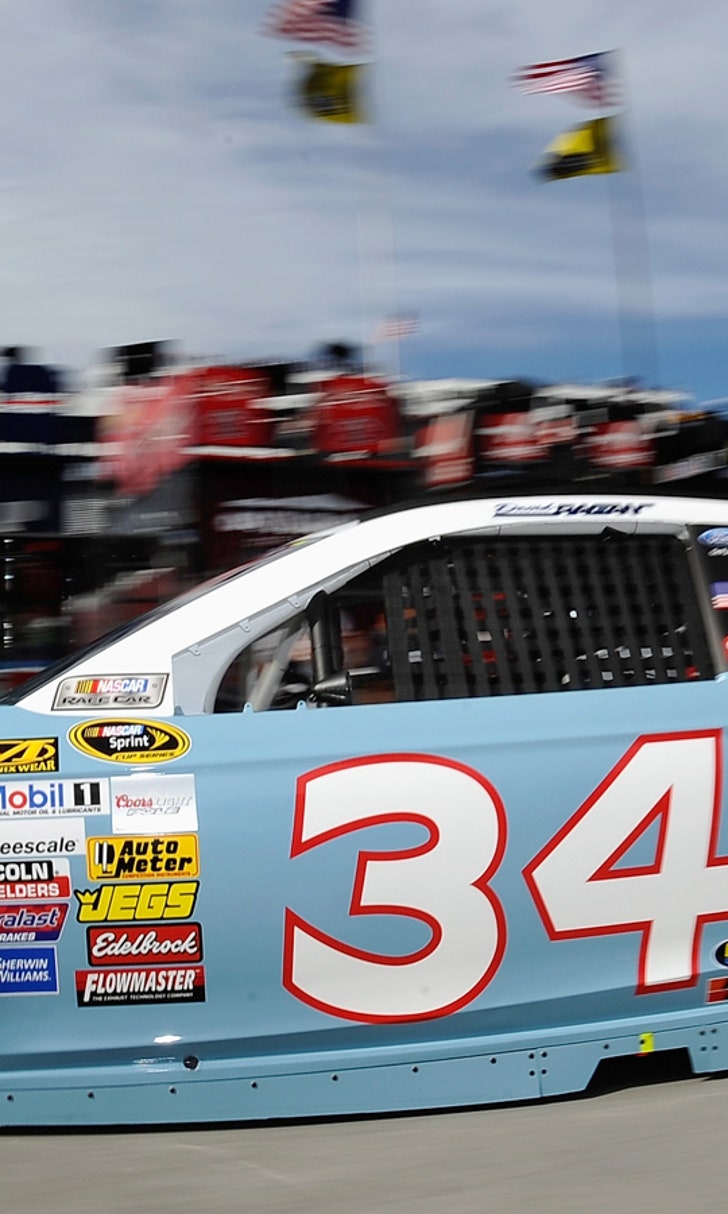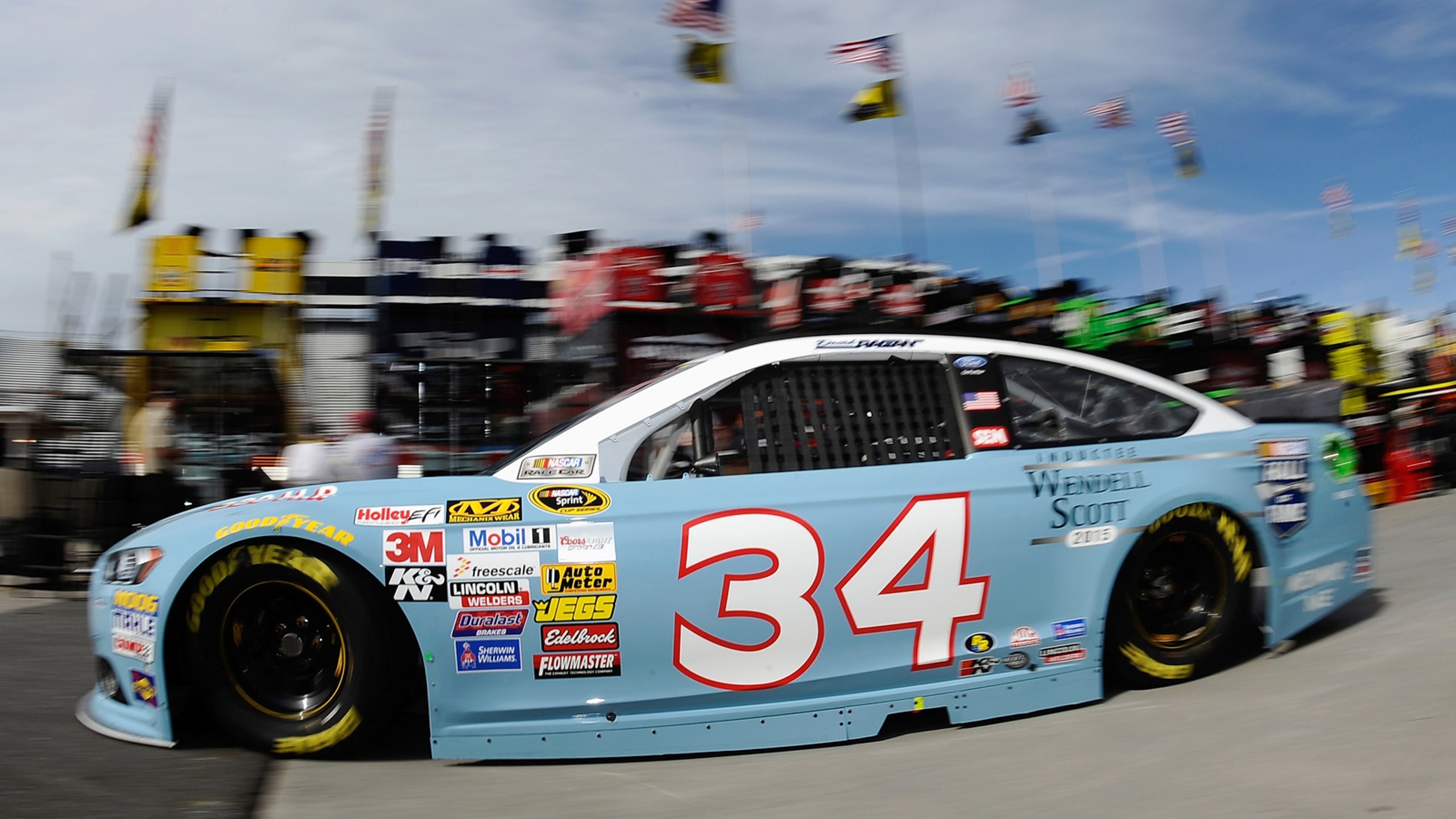 David Ragan also paying tribute to Wendell Scott in Cup race
BY foxsports • October 25, 2014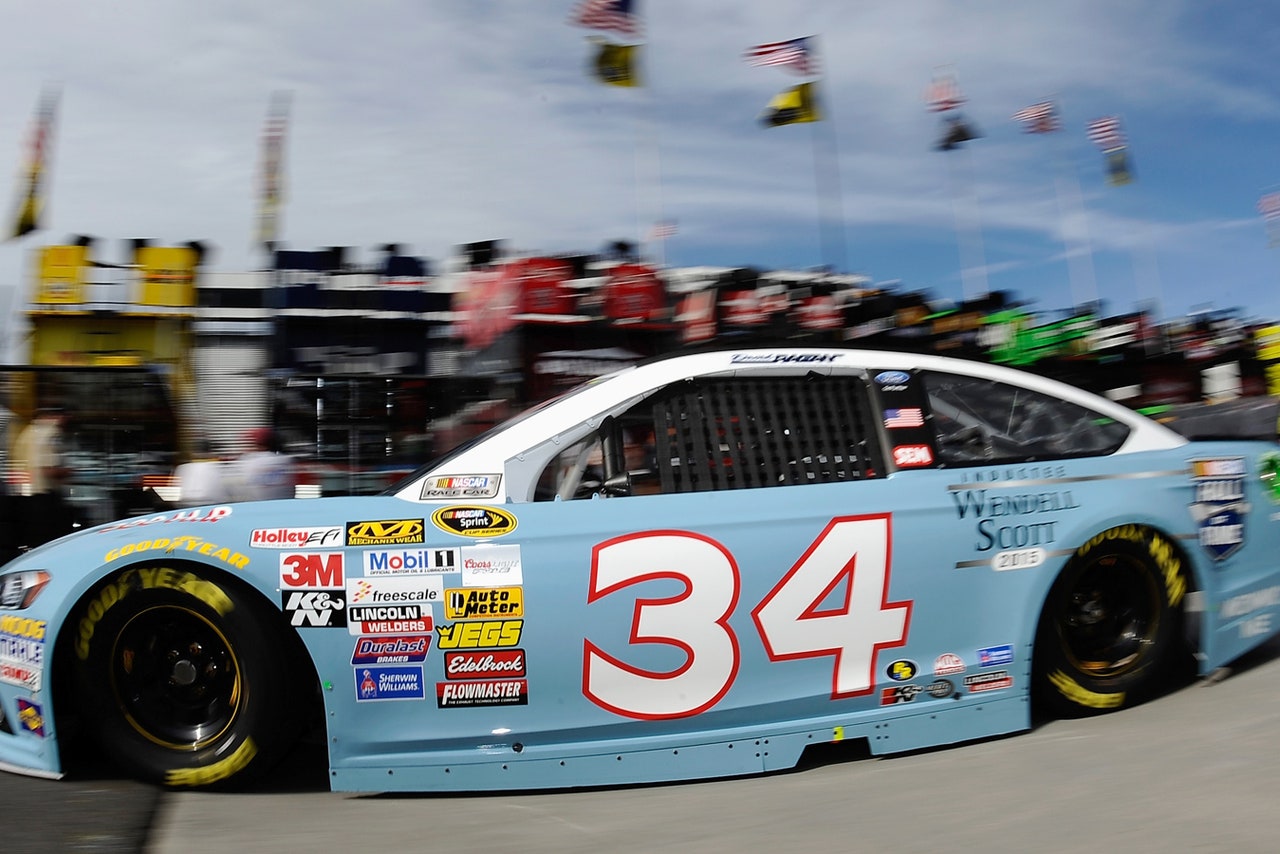 David Ragan hopes to follow in Darrell Wallace Jr.'s tire tracks Sunday at Martinsville Speedway, where Ragan will honor 2015 NASCAR Hall of Fame inductee Wendell Scott in the Sprint Cup Series race much in the same way Wallace honored Scott on Saturday en route to victory in the Camping World Truck Series race at the .526-mile short track.
Ragan, who drives the No. 34 Ford for Front Row Motorsports in the Cup Series, has a special paint scheme on his car similar to the one Wallace carried on his truck in Saturday's victory.
"It's going to be really cool to have our No. 34 Ford on the track at Martinsville with Wendell Scott's old paint scheme," Ragan said recently. "I've always had an appreciation for the history of our sport and the people who made it what it is today, and Wendell Scott achieved quite a bit in his career, not just for himself but others that followed.
"It's perfect that we're doing this tribute at Martinsville, which was Wendell's home track. I love Martinsville. It's got a great feel to it. It feels like you're going back a couple of decades when you walk in. You're also back to working on the mechanical side of the race car. You don't have to worry about your aero platform or your ride height. You just go and get your car mechanically to drive good.
Wallace won his second consecutive fall truck race at Martinsville while carrying Scott's colors on Saturday. When Wallace won at the track last October, he became the first African American to win a NASCAR premier series race since Scott did so in 1963 -- half a century earlier.
Ragan knows duplicating Wallace's last two results from the fall truck race will be difficult Sunday in the Goody's Headache Relief 500 on the Cup side. But he said he is confident.
"It's a good track for us. We qualified eighth there last year and had a top-15 car until we had a part issue," Ragan said. "But Martinsville is a lot of fun. I enjoy racing there and just enjoy being there in that throwback environment."
And if he can win, Ragan said he's certain it will be appreciated not only by Wendell Scott's family, which was in attendance Saturday for Wallace's victory, but also by everyone else who has an appreciation for NASCAR history. Ragan, of course, became the first driver of the No. 34 car since Scott to win in NASCAR's premier series when he won at Talladega in May of 2013.
"Personalities like Wendell Scott and the guys back in the day that made our sport what it is today," Ragan said. "It was their commitment many years ago that allows us to come out and do what we're doing today, but I think a little extra light can shine on what Wendell Scott and his family was challenged with in the 1950s, '60s and '70s. I think what he was able to accomplish by competing in the premier level of NASCAR stock car racing is something special."
VIDEO: Darrell Wallace Jr. wins Camping World Truck Series race at Martinsville on Saturday
---
---