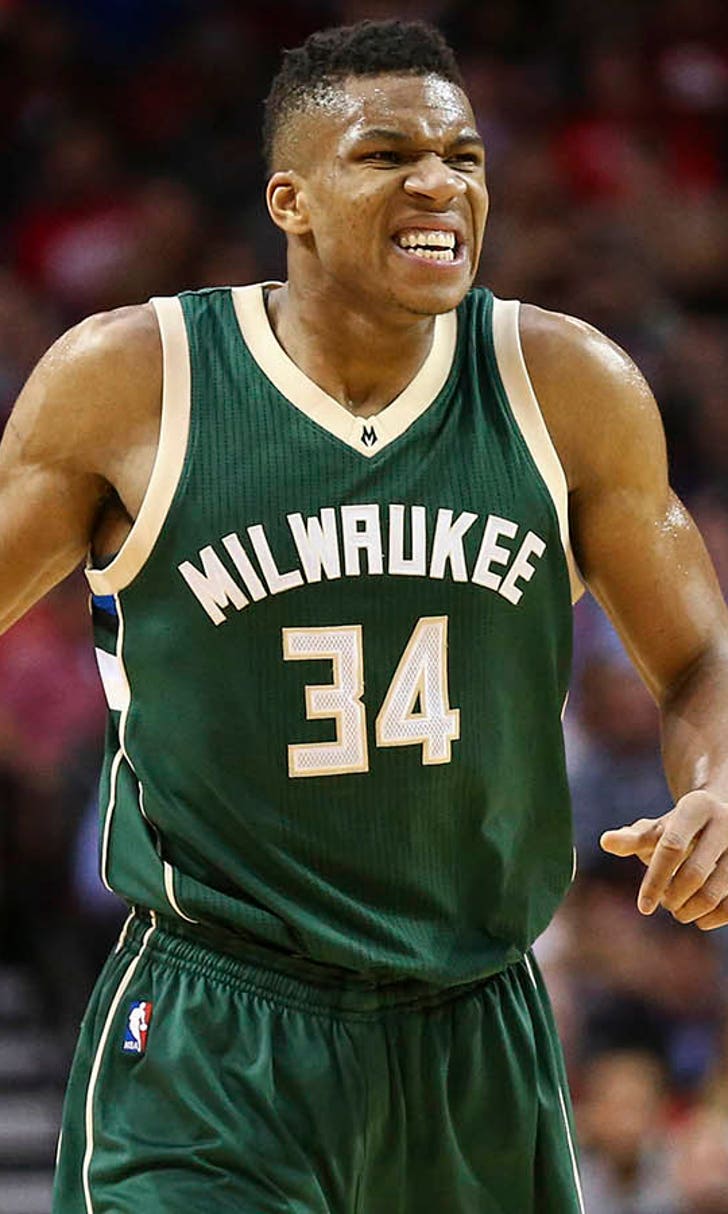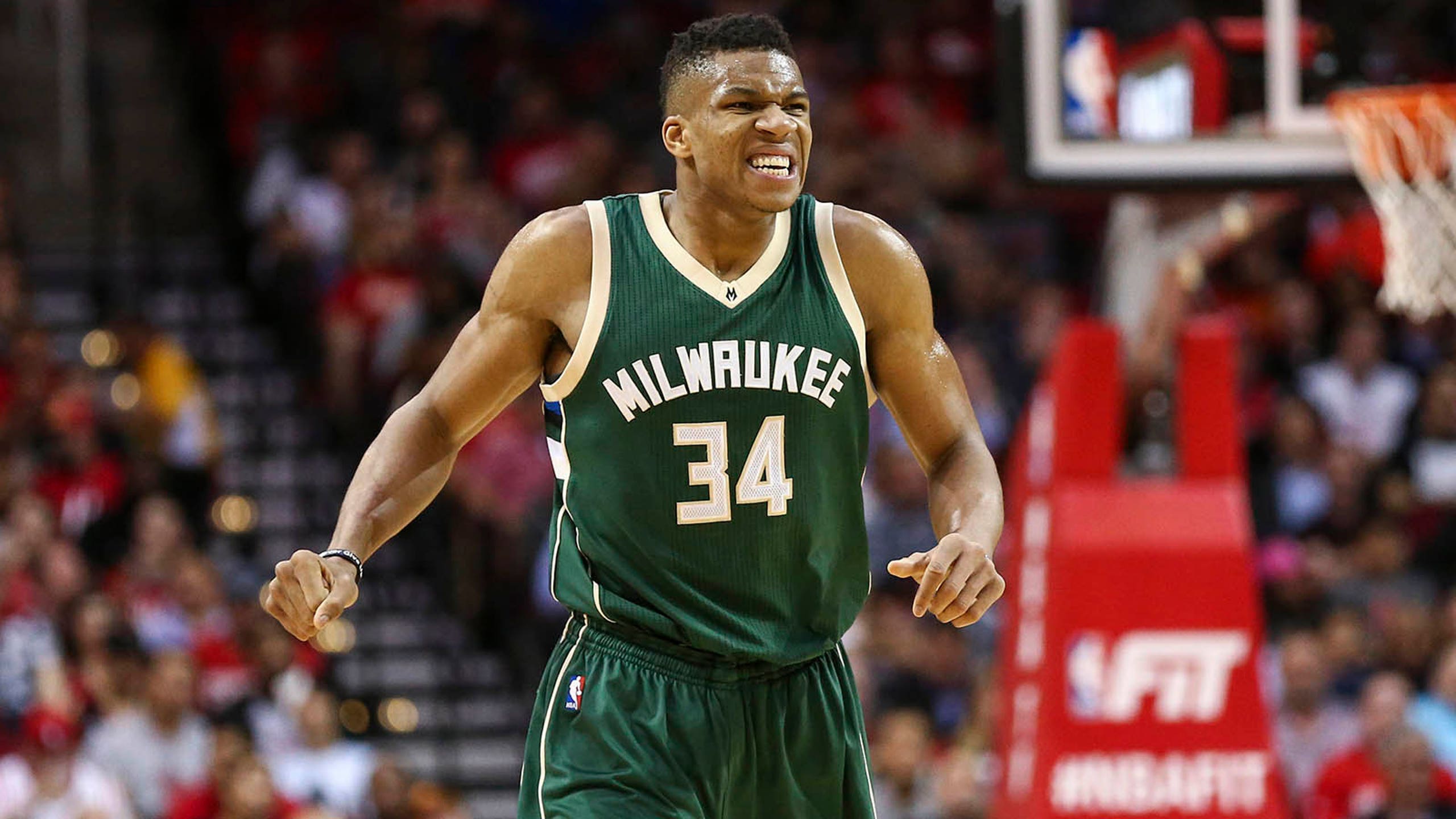 Bucks-Rockets Twi-lights: Antetokounmpo stars on #GiannisNight
January 19, 2017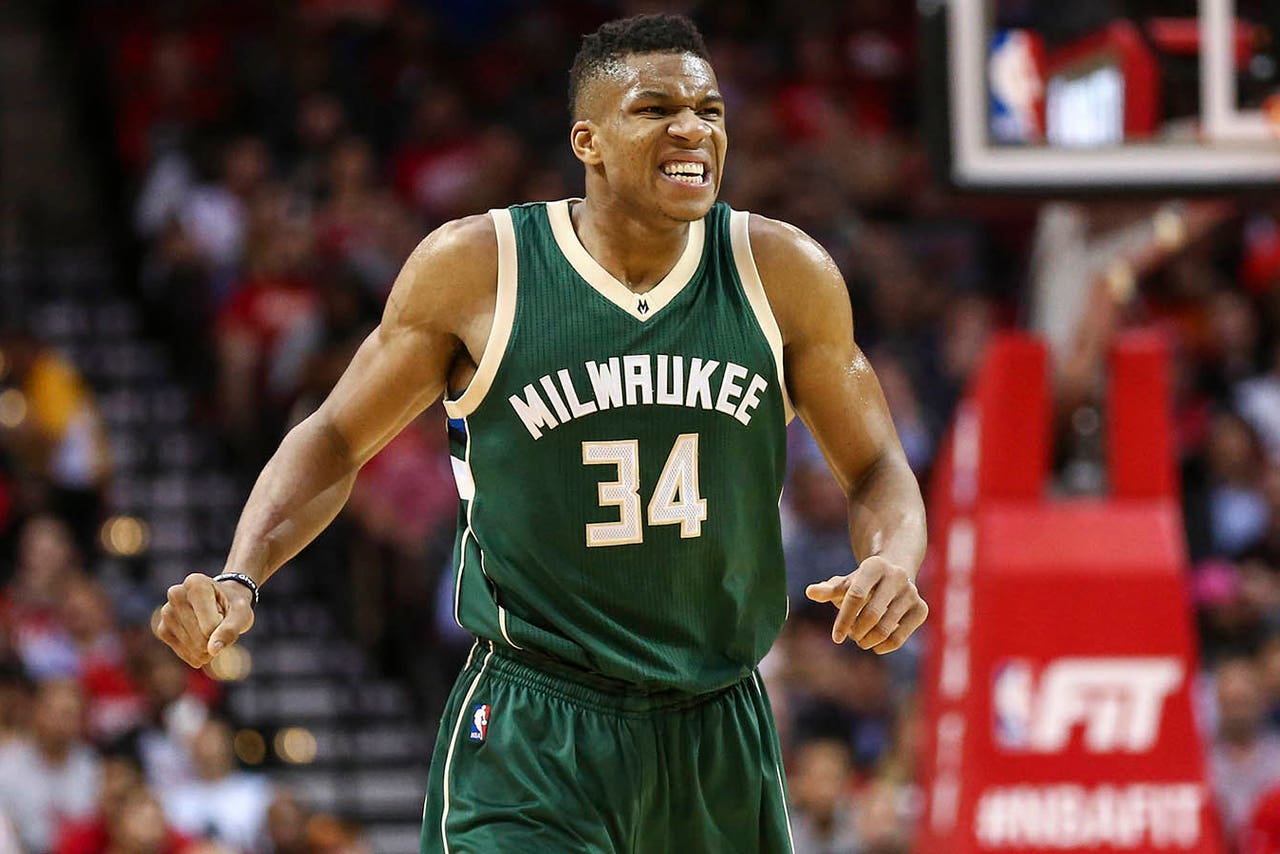 Giannis Antetokounmpo scored 32 points on #GiannisNight against the Houston Rockets.
Giannis Antetokounmpo didn't disappoint Bucks fans on #GiannisNight, a celebration of the rising star on FOX Sports Wisconsin preluding the NBA's announcement of 2017 All-Star game starting lineups.

Giannis finished with 32 points, 11 rebounds and six assists in Milwaukee's 111-92 loss to Houston.

Catch up on all the best highlights and interviews, including a big block by Antetokounmpo and #GiannisMeanMugs photos from Bucks fans.

---
---