Al Horford returns to Atlanta to find very different Hawks roster
BY Zach Dillard • January 13, 2017
ATLANTA — In his first return trip to Philips Arena, Al Horford stood in front of the visitors' bench in green-and-white shootaround gear, admitting the scene felt as odd as it looked.

"Very, very different," said Horford, who signed a four-year, $113 million contract with the Boston Celtics in July. "Probably tonight I'm sure it will be more surreal for me."

Horford served as the franchise's cornerstone for nine seasons. After being drafted No. 3 overall in the 2007 draft, the Hawks never missed the playoffs with him on the roster. He made four All-Star appearances with the Hawks, played under three different head coaches and seamlessly bridged the gap between the Joe Johnson-Josh Smith era and arguably the best team in franchise history, the 60-win group that dazzled its way to the 2015 Eastern Conference finals.

Horford left as one of the best players ever to wear a Hawks uniform.

He returns to find something much, much different.

NBA rosters are often rapidly changing landscapes; the 2014-15 Hawks were not exempt from this reality. The veteran-laden group faced a finite window due to age and expiring contracts, and pressing financial decisions arrived in each of the past two offseason.

The starting five from the peak of Horford's tenure in Atlanta now plays for five different NBA franchises.

DeMarre Carroll was the first domino, cashing in on a career year with a well-deserved $60 million contract with Toronto in the summer of 2015. Next, with Dennis Schroder pushing for starting time, the Hawks traded Jeff Teague to the Indiana Pacers in a three-team deal that netted them rookie Taurean Prince. Then Horford bolted to join an up-and-coming Celtics roster. The celebrated starting unit was officially disbanded last week when the front office shipped Kyle Korver to Cleveland.

In total, nine of the 15 players on the current Hawks roster did not play for the 2014-15 team.

"It's hard to recognize. ... It really has changed fast," said Horford, the 30-year-old center who spent his Thursday night back in Atlanta at his mother's house for a home-cooked meal with friends and family. "That just shows us what the NBA business can be like sometimes. That's just the way it is. All you can do is embrace those times that you had here and, you know, accept these new challenges that we're in."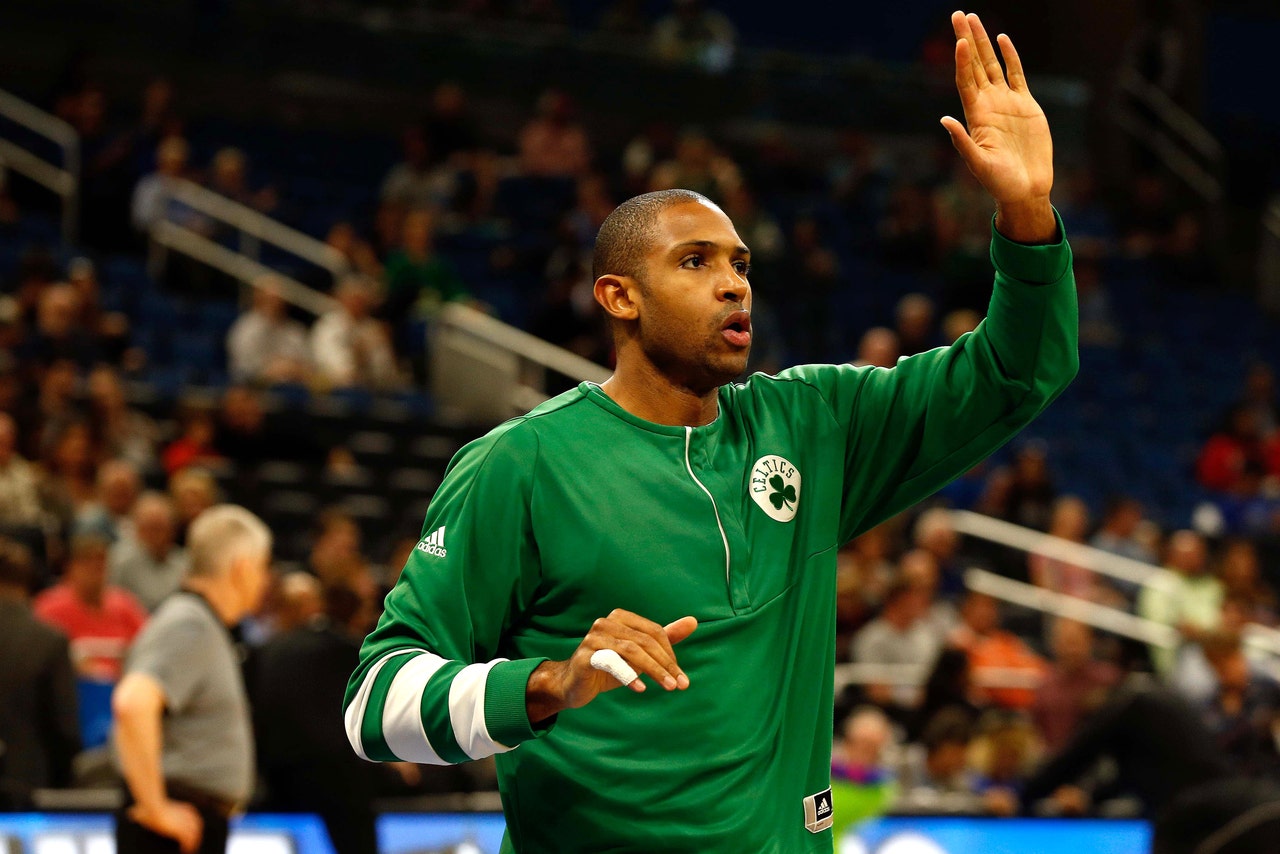 Despite major changes, head coach and president of basketball operations Mike Budenholzer, who named Horford as one of the best players he's ever coached on Thursday, underscored his franchise's confidence in its future prospects even as the previous foundation shifts.

"I would say that there's not the degree of uncertainty that, I guess, maybe the perception is out there," Budenholzer said. "We've got a team that's playing well. I think Dennis has emerged as out starter (at point guard). We've added Dwight (Howard). ... Coming into camp I think it was 10 or 11 returning guys. You subtract one, I guess it takes it down to eight or nine or whatever it is.

"I think we've got a lot of great continuity and a lot of good direction."

Horford adds a new wrinkle to a potentially budding rivalry between two well-coached teams fighting for Eastern Conference positioning behind LeBron James and the Cavs.

The Hawks ousted the Celtics in a six-game playoff series last summer — at times a contentious affair, particularly between point guards Schroder and Isaiah Thomas; the Hawks' young point guard stated there are no hard feelings "if he don't slap me." — but free agency may have altered the power dynamic. The Celtics sit in the East's No. 3 spot, just ahead of the red-hot Hawks, one of the league's most up-and-down teams this season. It's fitting that one of the most anticipated games of the season for Budenholzer's group also gives it a chance to further solidify its standing in the East's pecking order.

Regardless of the result, Horford will serve as the main attraction. As Celtics backup big man Kelly Olynyk joked after climbing off the team bus to find the media horde waiting on the former Hawk outside the locker rooms, "I should've walked with Al to get some TV time." The Hawks have even prepared a video montage to celebrate his nine seasons at Philips Arena, highlighted by moments like his game-winning putback against the Washington Wizards in the 2015 playoffs.

Horford's efficiency numbers are slightly down as he adjusts to his new team's schemes but he remains a steady on-court presence, averaging 15.3 points, 6.9 rebounds and 4.9 assists per game for Boston.

"For me, individually, (Boston) was the right decision."

https://twitter.com/HawksOnFSSE/status/819950785928790016
---
---