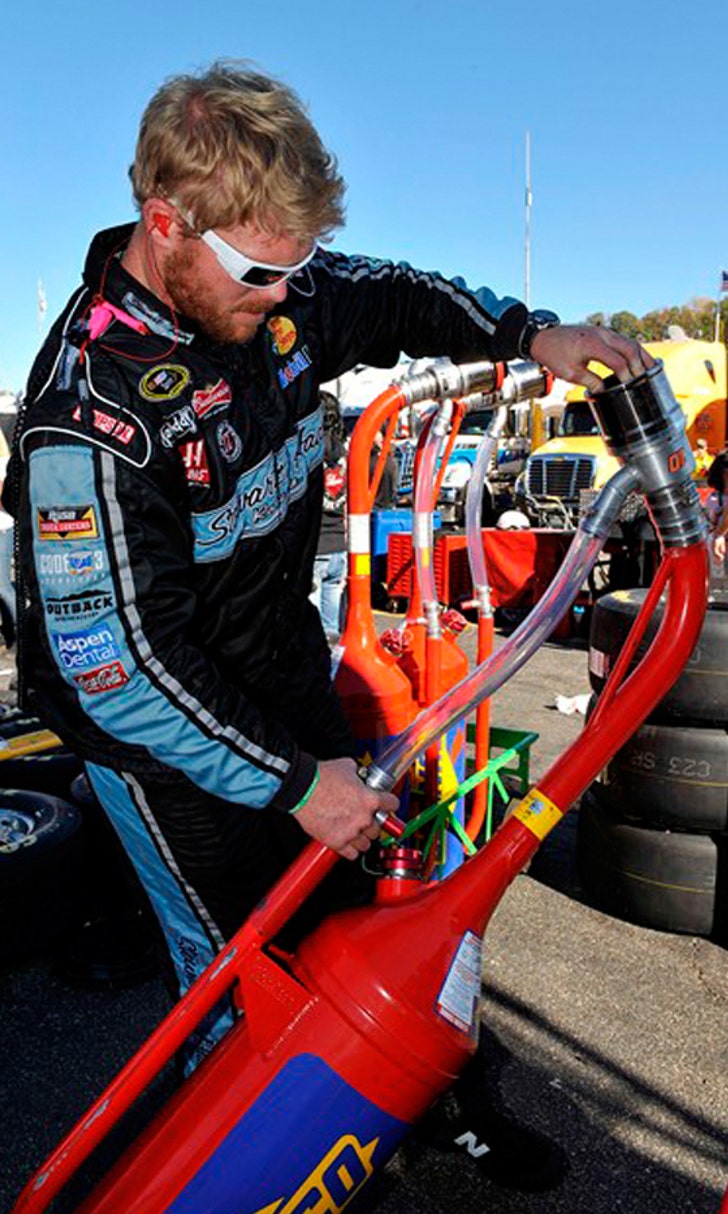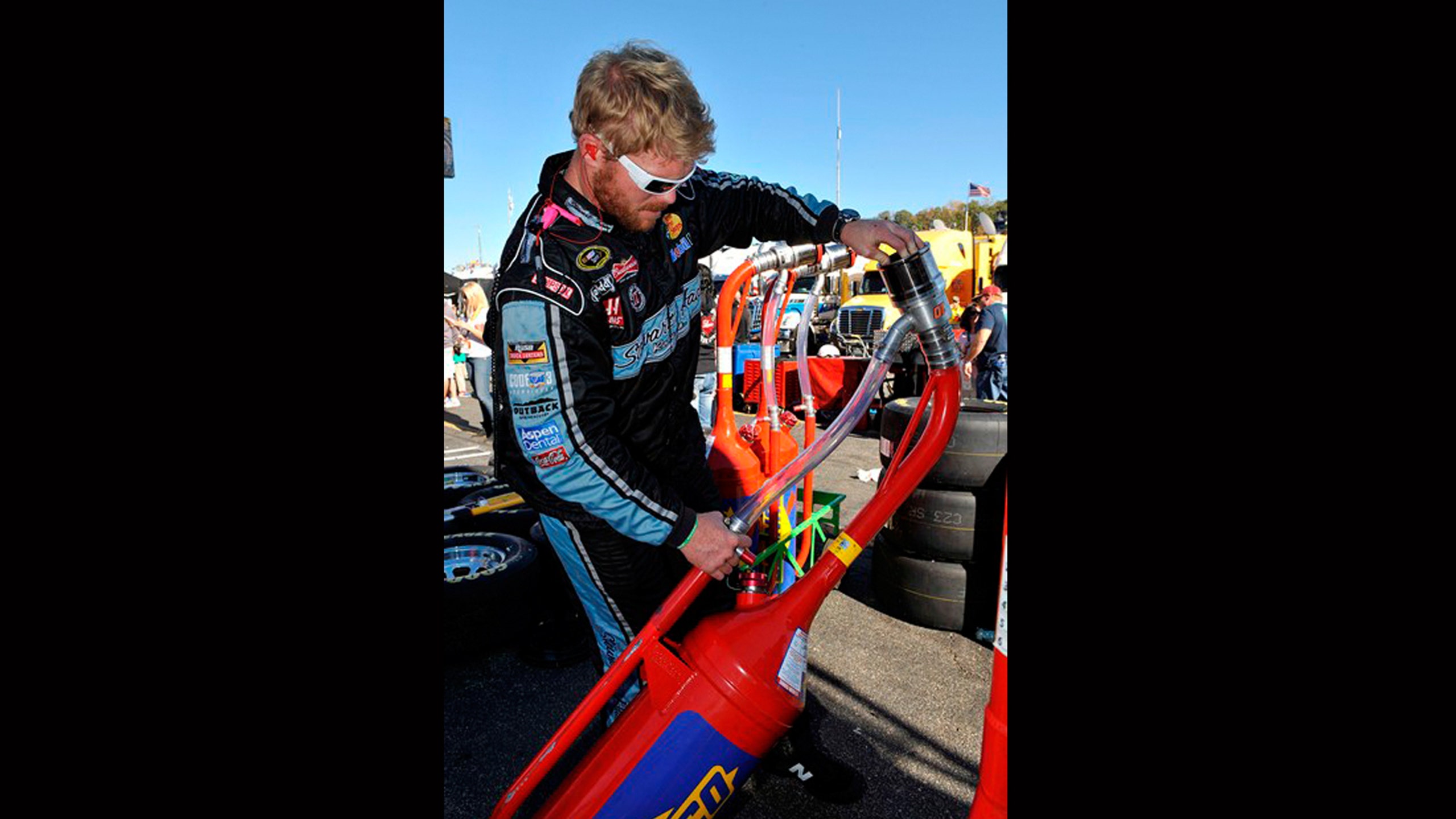 Aggie Stutz making transition from football to NASCAR pit crew
BY foxsports • October 31, 2014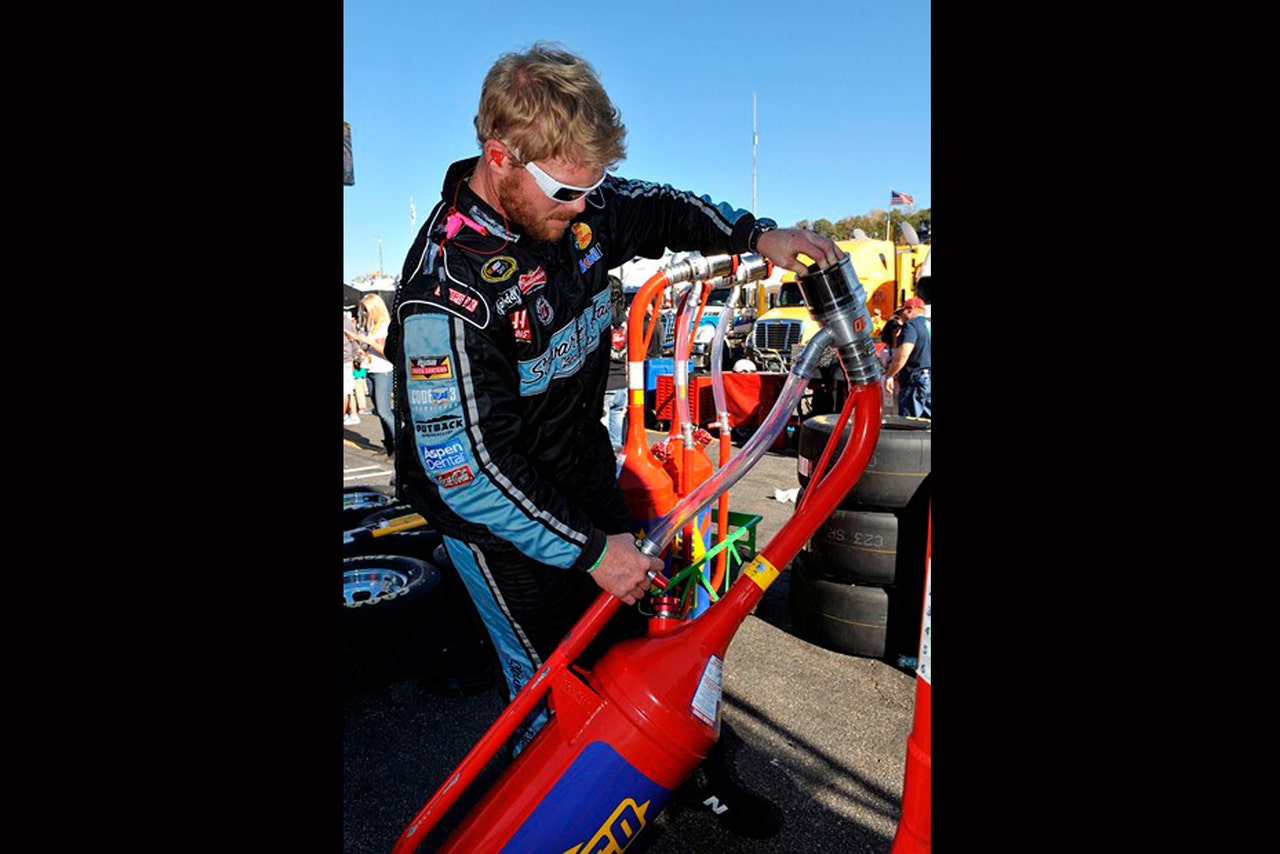 FORT WORTH, Texas -€" Even though he was on his way to a successful business career Boone Stutz still had the itch for competition.
NASCAR has been just what Stutz was looking for to keep the competitive juices going.
His new job -€" as part of the pit support development team for Stewart-Haas Racing -€" has brought Logan, 31, back to where it all began for Logan both in sports and NASCAR.
Stutz made his mark in Texas playing football at Arlington Martin and then at Texas A&M. "It was also about that same time that Stutz starting paying attention to NASCAR. He attended his first Sprint Cup race at Texas Motor Speedway in 2001 where he watched Dale Earnhardt Jr. win from a spot in the infield in Turn 4.
He was hooked on the sport from then on, going to World of Outlaws races and IndyCar Series events. But he was also still playing football as he was a team captain, long snapper and tight end for two seasons for the Aggies before graduating in 2005.  He spent the next two years in the NFL before resuming what he thought would be his life after sports.
That changed this year when the 6-7, 245 pounder realized that the window for sports was closing and he wasn't ready for that.
"It's just one of those things," said Stutz, who also serves as a strength and conditioning coach for Stewart-Haas Racing. "What kind of sold it for me in talking to my girlfriend at the time she just told me 'What are you going to do when you're 80?" Yeah you were a manager of an oil field company and you're doing a great job but are you going to look back at 80 and say 'What if or I could have done this.' Yeah it's a big leap of faith. I've got time to work behind a desk. I don't have time to do something athletic and I'm going to do my best to see if that's a possibility."
So Stutz, who was working in Carrizo Springs, Tex., went to North Carolina for pit crew combines. The feedback he got was good and led to a job with Stewart-Haas Racing. The sport has put an emphasis on pit crews being filled with big, athletic guys and Stutz fits the bill.
He made the move to North Carolina on Aug. 1 and must now try and work his way up in the pecking order. He currently works with Danica Patrick's No. 10 Sprint team but you won't find him on the over-the-wall crew, as his job now is getting gas and working with tires and whatever else is needed. But getting over-the-wall is the goal though as his would like to be a gas man or a jack man.
He's okay with biding his time while gaining experience.
"That's just one of those deals it's not easy to come in halfway through the season and pick up," Stutz said. "There's a lot of team chemistry, a lot of things that go into pitting a car for the season. Right now I'm just helping them wherever from rolling a tire to running gas to whatever I need to do."
Stutz is getting some over-the-wall experience in the NASCAR Craftsman Truck Series.  He worked on Ray Black Jr.'s team in Friday night's Winstar World Casino and Resort 350. He also got a chance to come home and see his family. His parents are coming to the track this weekend and the Arlington native is also getting his fill of the Tex-Mex he misses.
While Stutz grew up playing football and his NASCAR experience is limited, there are similarities in the sports.
"It's still a team aspect," he said. "You may be the best team on pit road but if the driver doesn't perform you're still not going to do well. Or you driver may be great and you may be suffering in some areas. It's a lot of times we've seen in the past couple of weeks how much having the ability to not fail puts a person up front so the driver can do what they have to do."
MORE FROM FOX SPORTS SOUTHWEST: 
- Ranking NFL quarterback salaries
- Best college football traditions
- Greatest NBA players without a championship ring
---
---