Marc-Andre Fleury
Marc-Andre Fleury
Wild-Penguins Preview
Published
Nov. 16, 2015 10:23 p.m. ET

The scoring woes that plagued the Pittsburgh Penguins at the start of the season have resurfaced, leading to a players-only meeting to hash out the issues.
Whatever discussions the Minnesota Wild had about replacing Zach Parise's production have seemed to work.
Pittsburgh looks to avoid a fourth defeat in five games Tuesday night when it hosts a Wild team seeking at least a point in five straight without one of its top scorers.
The Penguins (10-7-0) scored three goals while dropping its first three of the season and still had trouble finding the back of the net consistently at the start of the 9-1-0 run that followed.
They've dropped three of four since after falling 2-1 to Columbus on Friday and 4-0 at New Jersey the following night.
The loss to the Devils marked the first time Pittsburgh had been shut out since its season opener, and that didn't sit well with anyone in the locker room.
"Some stuff had to be said," forward Pascal Dupuis told the team's official website after Monday's practice. "That will stay between the players obviously. That's why it's a closed-door meeting. That's between the players. What comes out of it, it's unacceptable to lose the way we did. We have to make sure it doesn't happen again."
Evgeni Malkin, who hasn't scored while posting two assists over his last seven, spoke candidly about the frustration mounting within the team, but was quick to note they're all still on the same page.
Sidney Crosby has only two goals, and Pittsburgh ranks near the bottom of the league with 35. The low number sticks out even more considering all the scoring talent the Penguins possess, including Phil Kessel, who has a team-high six goals but none in the last three.
"The expectations are high, but a lot of teams would love to be in our position and still feel like we can do better," Crosby said. "I think it says a lot about the guys. We expect more. We still have a winning record and we've done some good things."
Parise led the Wild (10-3-3) with seven goals when he sprained his MCL early in a loss to Nashville on Nov. 5, but his teammates have stepped up with him expected to sit out at least two more games.
Minnesota won its first three without Parise before falling 3-2 in overtime Saturday at Dallas, the second stop on a four-game trip. Nino Niederreiter and Marco Scandella scored after Thomas Vanek had three goals over the previous two to tie Parise atop the team's leaderboard.
The Wild, though, allowed a man-advantage goal for the third straight contest and are preparing to face a Penguins team with an imposing power-play unit - even if it's 0 for 13 over its last three.
"It's understanding that you're playing against some of the highest skilled players in the game today," coach Mike Yeo said. "Being ready for that challenge every time you go on the ice, understanding and recognizing who you're on the ice against."
Devan Dubnyk had 33 saves against New Jersey and has a 1.94 goals-against average while starting each game during the Wild's 3-0-1 run. He joined Minnesota one day after the last meeting with the Penguins, when David Perron scored twice and Crosby had three assists in Pittsburgh's 7-2 win Jan. 13.
Marc-Andre Fleury made 30 saves in that contest and likely will be in net again after getting Saturday off. He had a 3.76 GAA while losing his first five starts against the Wild before winning the last matchup.
---
---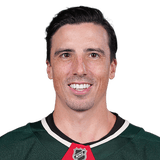 Get more from Marc-Andre Fleury
Follow your favorites to get information about games, news and more
---