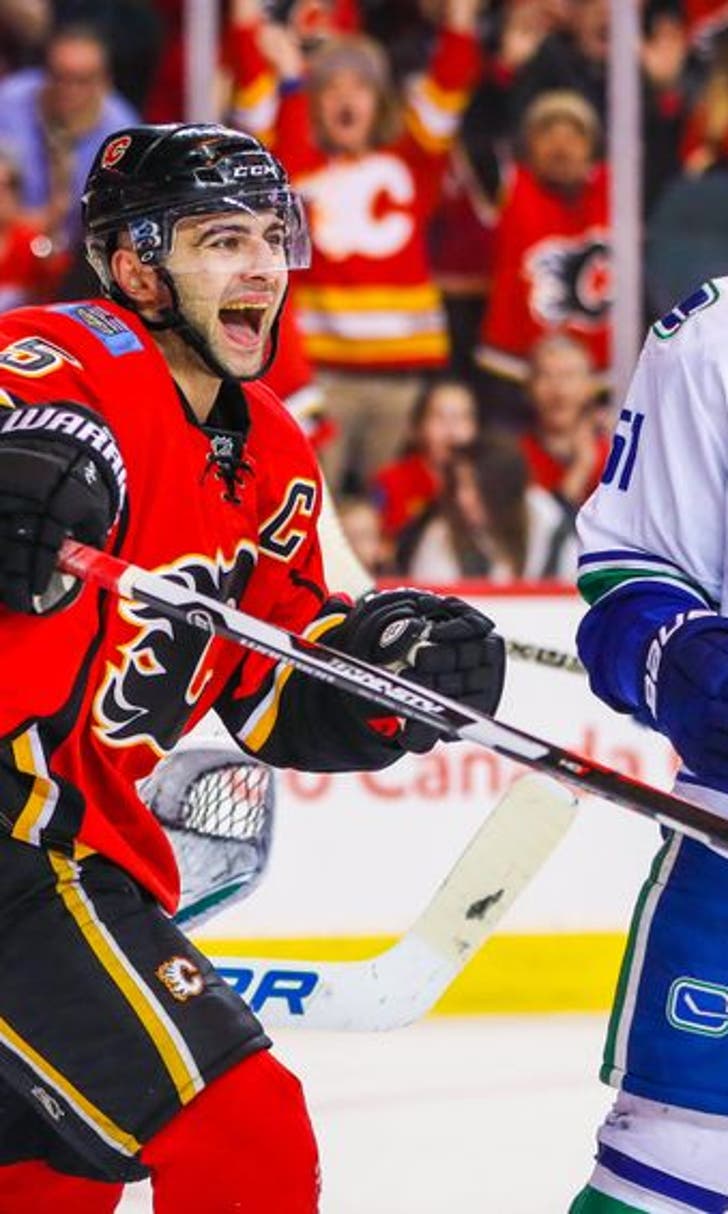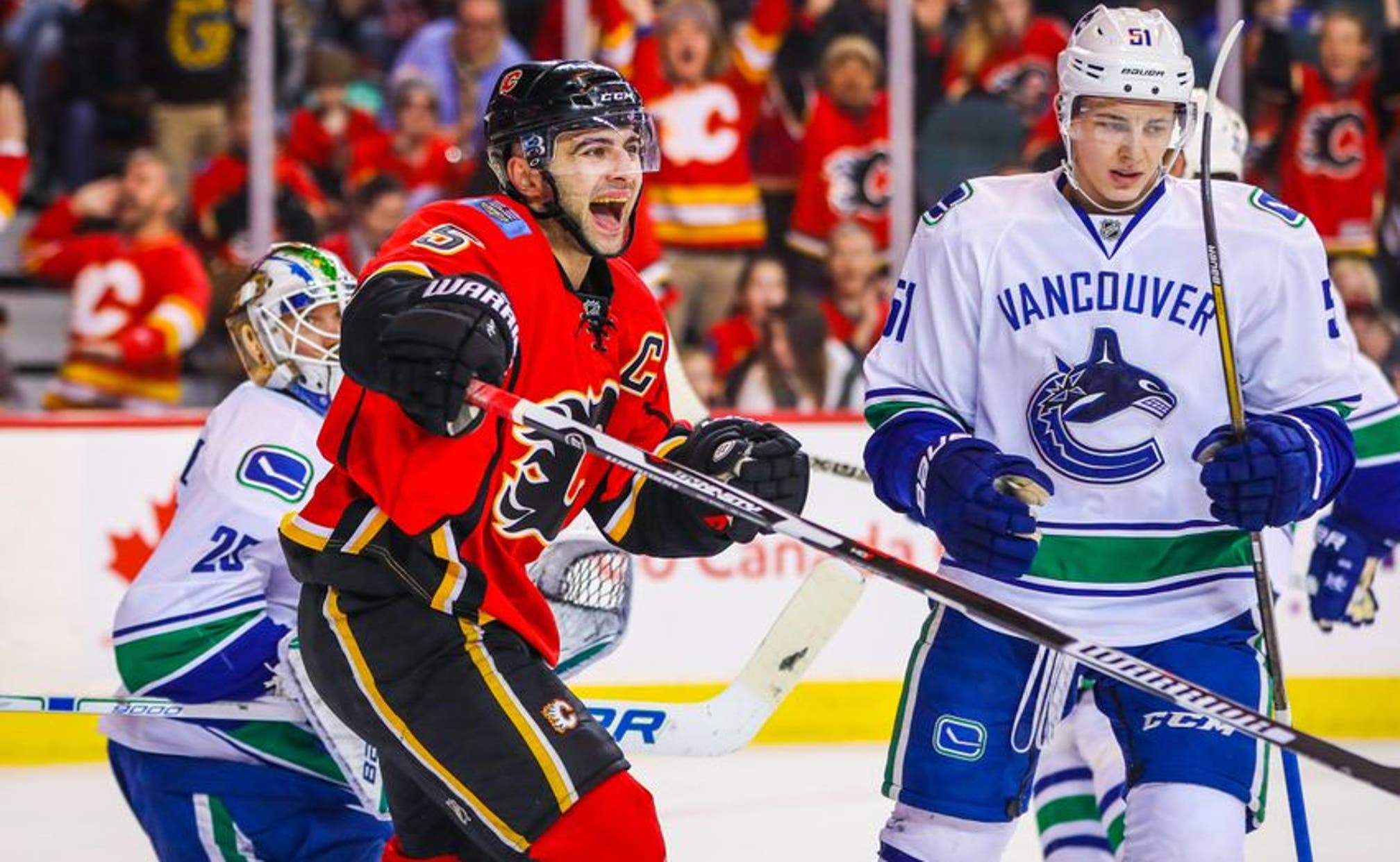 Vancouver Canucks Flame Out in Calgary, Lose 4-1
BY Fansided and Jeff Godley/FanSided via The Canuck Way • December 24, 2016
For the second straight night, the Vancouver Canucks suffered a 4-1 defeat, as they could not get their act together against the Calgary Flames.
The Vancouver Canucks were so eager to start their Christmas break, they decided to start one day early.
After arriving in Calgary early in the morning, the Canucks had no answer for a Flames team that jumped on them early.
Jacob Markstrom was sharp, though, as the Flames bombarded him with 36 total shots, including 16 in the first period.
More from The Canuck Way
With their determined goaltender and a bit of luck, the Canucks actually drew first blood. Nikita Tryamkin's shot hit a Flames player, deflected high in the air and then landed behind Brian Elliott in the goal.
Both of Tryamkin's two NHL goals have come against the Flames.
In the second period, the Flames kept pushing and were finally rewarded. With Luca Sbisa sitting in the penalty box, the Canucks made a bad change while the Flames were carrying the puck. Calgary's entire power play unit attacked at once, and Mark Giordano tickled twine:
You can see the Canucks forwards in the background of that clip. Waaaaaaayyyyyyy in the background…
The Canucks fared no better on the power play than they did on the penalty kill. Later in the second, Giordano added a short-handed goal to give the Flames the lead.
Mikael Backlund scored to give Calgary a two-goal cushion entering the third period. Matthew Tkachuk added the empty-net goal.
Final Score:
| | | | | |
| --- | --- | --- | --- | --- |
| | 1 | 2 | 3 | T |
| Flames | 0 | 3 | 1 | 4 |
| Canucks | 1 | 0 | 0 | 1 |
Canucks Player of the Game:
Jacob Markstrom
G, Vancouver Canucks
25The only reason this game stayed relatively close for as long as it did is Markstrom's heroics. Peppered with 16 shots in the first period alone, the Canuck goaltender kept his team from being completely embarrased. He finished with a .917 save-percentage despite allowing three goals.
Willie Desjardins used Anton Rodin sparingly in his first game. The Swedish forward only played 7:13.
Hopefully, Rodin is able to play more in the coming games. Based on tonight, the Canucks could use help up front, as they only managed 14 shots.
The Vancouver Canucks head into Christmas break after losing two games in a row. They will resume play on Wednesday, Dec. 28 against the Los Angeles Kings.
---
---