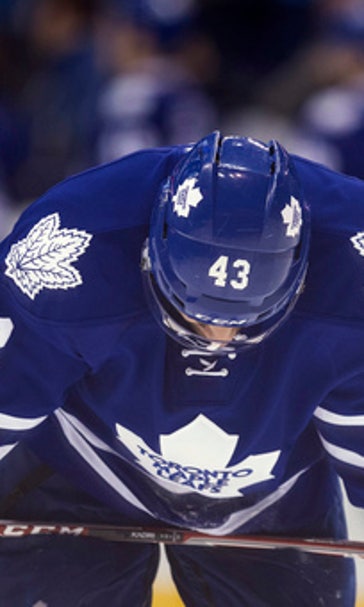 Forsberg youngest in team history with hat trick; Preds beat Leafs
BY foxsports • February 24, 2016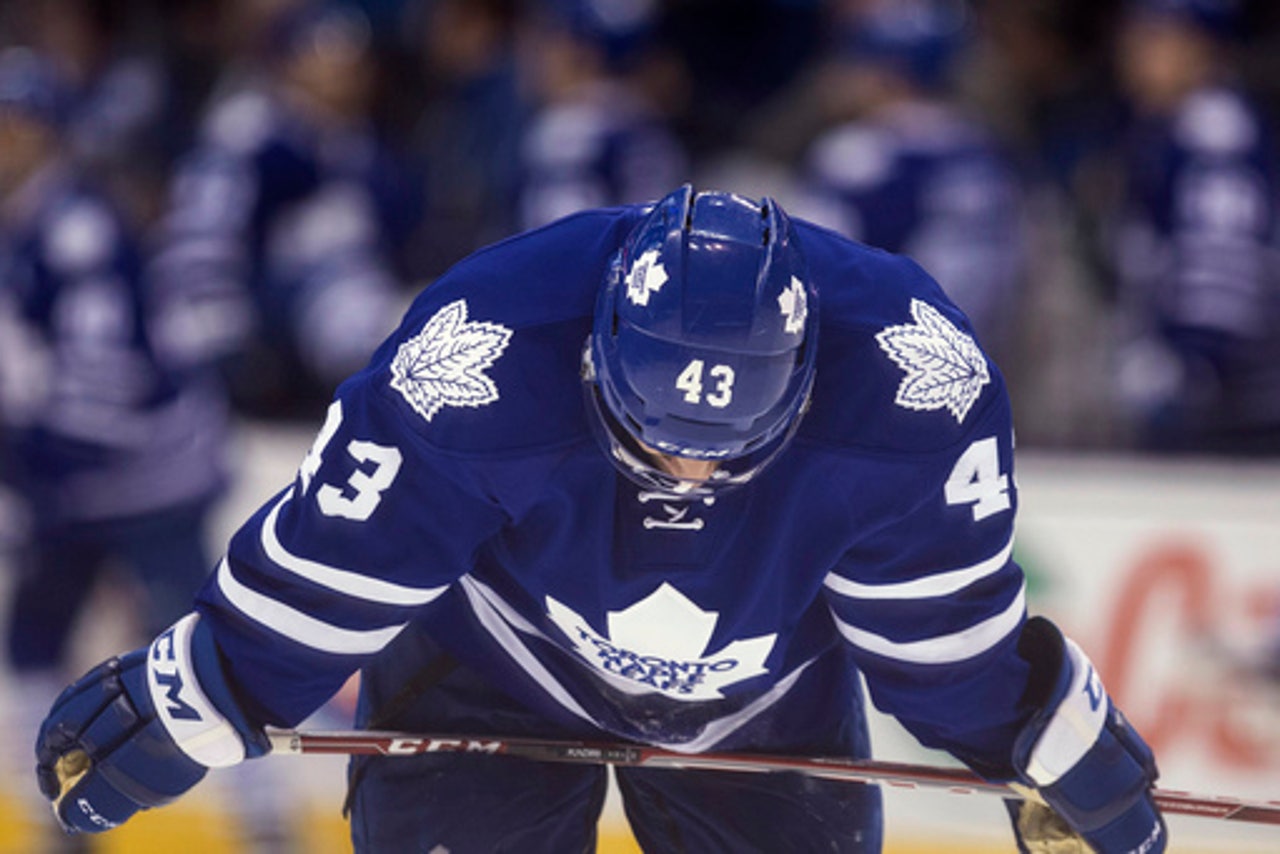 TORONTO — Filip Forsberg got his regular-season first hat trick, and the Nashville Predators kept up their dominance against Canadian teams.
Forsberg became the youngest player in franchise history to get a hat trick, helping the Nashville Predators beat the Toronto Maple Leafs 3-2 on Tuesday night.
The 21-year-old Forsberg is also the fifth Predator to post a natural hat trick, Elias Sports told the NHL. His outburst helped Nashville improve to 11-1-3 in its past 15 games against Canadian teams, and the Predators also got points on the road for the ninth straight game — the franchise's longest such streak.
Forsberg had a hat trick in the playoffs last season but never before in the regular season. He is enjoying a dominant February with nine goals in 11 games, and the 11th overall pick in the 2012 NHL draft has 23 goals this season, overtaking James Neal for the team lead.
"It was great," Forsberg said. "It obviously put our team in a good spot (at) 3-0 and obviously it was all that we needed for tonight."
Carter Hutton stopped 25 shots for the Predators. James Reimer made 23 saves for the Leafs.
Josh Leivo and Morgan Rielly scored for Toronto.
Nashville has outscored Canadian foes 47-28 during its 15-game string of dominance. The Predators won Tuesday without captain Shea Weber, who is listed as day-to-day with a lower-body injury. Weber played nearly 29 minutes in Montreal on Monday night.
Forsberg scored in a variety of ways against the Maple Leafs.
He broke free of the Toronto defense for his first goal, beating Reimer in alone on an early first-period power play. He added his second when Craig Smith stole Reimer's hand-off behind the Leafs net, sneaking a shot through the goaltender's pads. He completed the hat trick with a point-shot rebound.
Nashville holds the first wild-card spot in the Western Conference and last lost in regulation on the road on Jan. 12. The club is 9-3-3 in its past 15 games overall.
The Leafs, meanwhile, continue to languish with an ever-depleted lineup.
Toronto is already dealing with injuries to a number of key players and dealt away forwards Shawn Matthias and Nick Spaling and defenseman Roman Polak in recent days.
All-Star forward Leo Komarov sat out the second game of a three-game suspension and is expected to return Saturday when the Maple Leafs visit the Canadiens in Montreal.
All six Toronto defensemen were 25 years old or younger. Jake Gardiner, 25, was the most experienced of the bunch with 301 career NHL games. Rielly, 21, was second on that list with more than 200 games in the league.
"These young guys, including myself, have a chance to grow, have a chance to get more responsibility and play in more situations and I think it's going to help us out in the long run," said Rielly, who played nearly 26 minutes against Nashville.
In addition to youth on defense, Toronto also added 21-year-old Brendan Leipsic to its lineup; this was his second NHL game.
Leipsic, in particular, caught the eye of Leafs coach Mike Babcock.
"He's got some quickness, he's not scared, he has the puck, he makes plays in small areas, seems to want to play," Babcock said of the former Predators draft pick who played nearly 18 minutes.
Toronto went down 3-0 before inching back. The club won a coach's challenge on Ryan Ellis' goal to get an offside call, then scored twice in the third period to make it 3-2.
NOTES: The Leafs have lost 16 of their past 20 games (4-13-3) and sit last in the NHL with 50 points. ... Reimer has allowed 19 goals in his past five starts, holding an .823 save percentage in that stretch.
---
---