National Hockey League
National Hockey League
Fleury records 7th shutout of season as Penguins blank Oilers
Published
Feb. 4, 2015 11:20 p.m. ET

Though he wasn't sorely tested for most of the game, Marc-Andre Fleury stepped up when the Pittsburgh Penguins needed him most.
Fleury made 22 saves to get his seventh shutout of the season as Pittsburgh opened a three-game trip to western Canada with a 2-0 victory over the Edmonton Oilers on Wednesday night.
"It feels like it's been a while since I got one," Fleury said after getting his first shutout since Dec. 18. "It was a little quiet for me the first two periods, but the third was a bit more one-sided for them. It was nice to finish on a good note."
Penguins head coach Mike Johnston said the ending could have been different if his goalie wasn't on his toes in the third.
"Edmonton had four or five Grade-A scoring chances in the third period," he said. "He did what you need your goalie to do. It was one of those games where he didn't get much action in the first two periods, but he was really called upon in the third period.
"His seventh shutout of the year, that's great to see."
Evgeni Malkin and David Perron scored for the Penguins, who improved to 12-6-5 on the road this season.
Johnston said it was great to have Malkin back in the lineup after a five-game absence with a lower-body injury.
"He generates a lot," Johnston said. "Not only his scoring chances, but with his ability to set guys up and create space for players. I think that line generated more than anybody."
Viktor Fasth had 24 saves in the Oilers' second loss in three games.
"We didn't have a great game tonight," Oilers forward Matt Hendricks said. "We weren't an aggressive team. Our forecheck wasn't good. Our dumps weren't good. They were exiting their zone way too freely.
"I give them credit, they're a good hockey team, but we helped them out tonight."
After a scoreless first period in which there were few chances, Malkin got Pittsburgh on the scoreboard 24 seconds into the second. He picked up a loose puck during a scramble in front of the Oilers' net and slipped in his 20th goal of the season.
The Penguins doubled the lead with 0.4 seconds to go in the period as the rebound of Kris Letang's shot hit Perron on the way toward the net and caromed in. It was Perron's seventh goal in 13 games since his trade from Edmonton to Pittsburgh.
"It was a greasy one," Perron said. "I was going to the net and it hit my leg. I didn't mean to score, it just kind of hit me. I'll take it, though.
"This month is going to be huge for us. We have to have a good start to it."
Letang's assist was his eighth in the Penguins' last nine goals.
Edmonton had a chance with 5 minutes left in the second when Jeff Petry's point blast clanged off the post.
The Oilers outshot the Penguins 10-2 in the third period, but were unable to get on the scoreboard.
"We had a better third period, but you need to play a full 60 minutes," Petry said.
NOTES: It was the first of two meetings between the two teams this season. Edmonton and Pittsburgh spilt their series last year. ... Malkin returned to the Penguins' lineup after missing the past five games with a lower-body injury. ... Top forwards Taylor Hall and Benoit Pouliot missed the game for Edmonton with leg injuries.
---
---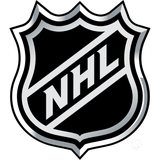 Get more from National Hockey League
Follow your favorites to get information about games, news and more
---