National Football League
National Football League
Unbeaten Bengals have grown up this season
Published
Oct. 12, 2015 6:56 p.m. ET

CINCINNATI (AP) The unbeaten Bengals treated it like a playoff game.
And for three quarters, they played like it, too: An interception in the end zone, a fumble returned for a touchdown, a long touchdown pass wiped out by a penalty.
By that point, some fans were filing out of Paul Brown Stadium. Cincinnati trailed the two-time defending NFC champion Seahawks by 17 points. Nobody makes up that kind of ground on that kind of team.
And then the Bengals showed they're turning into that kind of team.
A 27-24 victory in overtime on Sunday did more than just keep the Bengals (5-0) unbeaten. It suggested that this version in stripes finally has what it takes to win big games against good teams, even when things don't go so well.
''You have to rise up and play your best for a quarter and a half to win a football game,'' left tackle Andrew Whitworth said on Monday.
''To be able to outscore a team like that in the way we did at the end of a game - it's something we can take with us and help us be better.''
That the Bengals are talking about getting better is yet another change. In the past, they'd still be reveling in a comeback that matched the second-biggest in franchise history and might actually be their best ever, given the condition.
Cincinnati overcame an 18-point deficit in the 1997 season opener to beat Arizona, a team that would go on to finish at 4-12. They also overcame a 17-point deficit in Baltimore in 1997 to beat a Ravens team that ended up 9-7.
These were the Seahawks (2-3), a team with a defense so impressive that it had allowed only one field goal in its opponents' previous 20 possessions entering the game.
The Bengals scored on their first possession on Sunday, and Andy Dalton led the Bengals to a pair of touchdowns and a field goal in the fourth quarter to tie it.
They played like an elite team at the end.
''I think our guys are understanding the grind of winning and what it takes, and our quarterback's leading and playing good, and good things happen,'' offensive coordinator Hue Jackson said on Monday.
Dalton threw for a touchdown, ran for another, and led a long drive to the tying field goal on the final play of regulation. He was 13 of 15 for 135 yards in the fourth quarter and overtime.
The fifth-year quarterback has grown up a little bit more each week and ranks among the NFL's best passers for the first time in his career. His 115.6 passer rating ranks third behind the Patriots' Tom Brady and the Packers' Aaron Rodgers. He's thrown only two interceptions - tied for second-fewest behind Brady, who has yet to throw one.
So far, Dalton has been the biggest difference.
''Now he's finding new and better ways to improve himself, whatever that is, if it's leadership, poise, his demeanor in the huddle,'' Whitworth said.
Notes: The Bengals play at Buffalo (3-2) before heading into their bye. ... Coach Marvin Lewis said Brandon Tate will continue to return some punts when cornerback Adam ''Pacman'' Jones has been involved in some draining defensive series. Jones returned three punts for 66 yards against the Seahawks, and Tate returned two for 27 yards. ... The Bengals expect DE Michael Bennett to get fined for knocking Dalton down and diving on him during an interception return. Bennett was flagged for unnecessary roughness. ''There was a flag thrown on him, and I'm sure the league will address it the way they address it,'' Jackson said.
---
Online:
AP NFL website: www.pro32.ap.org and AP NFL Twitter feed: www.twitter.com/AP-NFL
---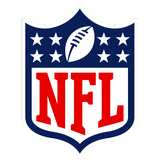 Get more from National Football League
Follow your favorites to get information about games, news and more
---