National Football League
National Football League
Steelers waive Rainey after arrest
Published
Jan. 10, 2013 12:00 a.m. ET

The Pittsburgh Steelers have waived running back Chris Rainey after he was arrested and charged with one count of simple battery (dating violence).
''Chris Rainey's actions this morning were extremely disappointing,'' general manager Kevin Colbert said. ''Under the circumstances and due to this conduct, Chris will no longer be a member of the Pittsburgh Steelers.''
Rainey, who attended the University of Florida, was arrested Thursday morning in Gainesville, Fla., according to a statement from the Gainesville Police Department.
Police responded after receiving a 911 call from a witness that said a male and female were involved in a verbal altercation that turned physical, the statement read.
Officers arrived and identified Rainey as the male involved, the statement read. Witnesses told police that Rainey and the alleged victim were arguing over Rainey's cellphone. According to witnesses' reports, Rainey slapped the alleged victim across the face. The altercation continued briefly, with Rainey chasing after the woman to get his cellphone and both parties falling to the ground. Neither party suffered visible injuries, the police statement read.
Rainey denied hitting the victim at the scene, according to an NFL.com report.
"He did admit to some of the altercation. He admitted he grabbed her bag, which caused both of them to fall and he admitted to chasing her. He denied slapping her, but we had several witnesses to that," Gainesville police public information officer Ben Tobias told NFL.com.
Rainey and the female victim have been in a dating relationship for approximately nine months, the police statement said. Rainey was transported to the Alachua County Jail for booking.
Rainey, who was drafted in the fifth round in the 2012 NFL Draft, served mainly as a return specialist for the Steelers this past season. He returned 39 kickoffs for an average of 26.5 yards per return. He also rushed for 102 yards and two TDs and caught 14 passes for 60 yards.
Rainey's agent, Joel Segal, didn't return a phone call for comment.
Thursday's arrest wasn't Rainey's first brush with the law. He was arrested Sept. 14, 2010 and charged with aggravated stalking, a third-degree felony, for allegedly sending a former girlfriend a threatening text message that read, in part, ''Time to die ....''
Rainey spent a night in jail and was dismissed from the team by coach Florida coach Urban Meyer the next day, after Meyer said Rainey violated the program's core value regarding violence against women. Rainey agreed to a plea deal two weeks later and eventually returned to the field.
The Associated Press contributed to this report.
---
---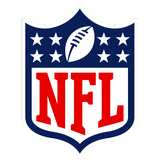 Get more from National Football League
Follow your favorites to get information about games, news and more
---