National Football League
National Football League
Raiders CB Hayden hospitalized
Published
May. 28, 2013 1:00 a.m. ET

Oakland Raiders first-round draft pick D.J. Hayden's comeback from a near-fatal practice injury last year was dealt a setback when he was hospitalized with an abdominal injury that is expected to keep him sidelined until at least training camp.
Coach Dennis Allen said Tuesday at the start of Oakland's second week of OTAs that Hayden first felt symptoms last Tuesday or Wednesday. The cornerback was hospitalized late last week and had surgery to remove scar tissue from the abdominal region. The Raiders said they don't know when Hayden will be released from the hospital.
Allen said he did not know if the latest injury was related to the torn blood vessel that nearly killed Hayden last November after a practice collision with a teammate at Houston.
''We can't rule that out, obviously, but right now I don't know exactly what the correlation is to it,'' Allen said. ''But we don't anticipate it being an issue.''
Hayden was rushed into surgery last year for a tear of the inferior vena cava, the large vein that carries blood from the lower half of the body to the heart, after the collision. Doctors had to cut through Hayden's sternum to save him. The injury is 95 percent fatal in the field, according to doctors, and is most commonly associated with high-speed motor vehicle accidents.
The Raiders selected Hayden 12th overall with their first first-round pick since 2010 in hopes of adding a major piece in an effort to rebuild the defense.
Hayden played 22 games at Houston, intercepting six passes that he returned for three touchdowns. He also recovered three fumbles and forced six before his senior season was cut short by the injury.
Hayden made his return to the field at a three-day rookie minicamp earlier this month and also participated in part of last week's OTA before being sidelined.
''It's obviously not a good thing, from a football standpoint,'' Allen said. ''As a rookie, you need all the reps you can get and all the work you can get.''
Safety Usama Young said he knew Hayden wasn't feeling good on the field last week but did not know the extent of it until Tuesday. He exchanged text messages with Hayden.
''He says he is doing a lot better,'' Young said. ''I'm looking forward to him being back out there with us. It took me by surprise. I didn't think he was that sick.''
The other notable news Tuesday was the first practice for defensive back Charles Woodson, who signed as a free agent last week to return to the team that drafted him fourth overall in 1998.
Woodson signed a one-year deal worth up to $4.3 million seven years after leaving Oakland as a free agent for Green Bay. Woodson got work at both strong and free safety in his first practice as the Raiders try to get him up to speed.
''It feels good to put the silver and black back on,'' Woodson said. ''It's been a long time. I look good in silver and black, so it feels good to be back.''
Woodson, 36, is an eight-time Pro Bowler and 2009 NFL Defensive Player of the Year. He has 55 career interceptions, 17 sacks, 24 forced fumbles and 11 interception returns for touchdowns in eight seasons in Oakland and seven in Green Bay.
He played just seven games last year because of a broken collarbone but brings leadership and playmaking ability to a rebuilding defense that was lacking both.
''He's a legend,'' linebacker Nick Roach said. ''He's a living legend that is still playing, still playing at a high level. I played against him many a time when I was back in Chicago. I think it's going to be great for the locker room just having that experience and having that knowledge.''
Woodson practiced with a jersey with no number. He wants to get his old No. 24 uniform back but cornerback Tracy Porter is currently wearing that number.
''It wasn't waiting for me at my locker, so I'll have to negotiate that, for sure,'' Woodson said.
NOTES: Among the other Raiders who are sidelined are Porter (calf), CB Coye Francies (illness), DL Stacy McGee (foot), LB Miles Burris (knee) and TE Nick Kasa (hamstring).
---
---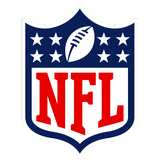 Get more from National Football League
Follow your favorites to get information about games, news and more
---