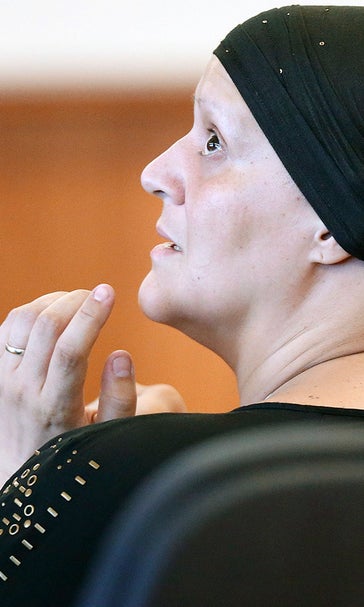 Prosecutors allege Hernandez tried to buy cousin's silence
BY foxsports • March 25, 2015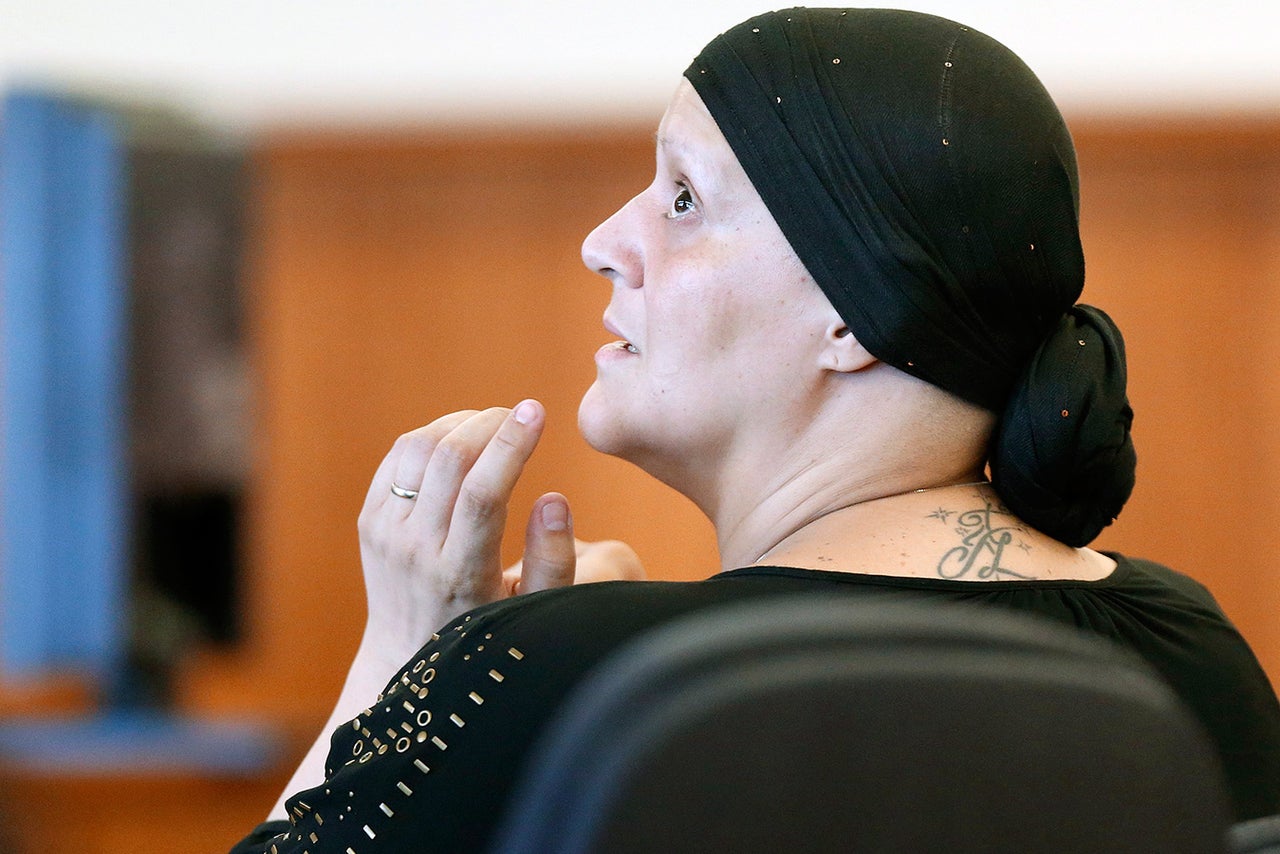 FALL RIVER, Mass. -- Aaron Hernandez promised to set up a trust fund for two nephews that would provide them with substantial money in adulthood but never followed through, a prosecutor in the NFL star's murder case asserted Wednesday.
What was significant about that, prosecutor Patrick Bomberg said in a hearing held outside the jury's presence, was that it was part of Hernandez's scheme to buy the silence of his cousin, Tanya Singleton, about the alleged murder of Odin Lloyd.
Singleton was jailed for seven months for refusing to testify before a grand jury and later was sentenced to house confinement for contempt, and she separately faces an indictment on a charge of conspiracy to commit accessory after the fact to murder, an allegation based on the assertion that she helped one of Hernandez's co-defendants flee to Florida after Lloyd's death on June 17, 2013.
Hernandez's alleged efforts to keep Singleton quiet were front and center at Wednesday's hearing, called to determine whether prosecutors could show jurors portions of recorded phone conversations involving the former New England Patriots tight end while he was in jail awaiting trial.
Judge E. Susan Garsh indicated that at least some of the recordings would be admissible and said she would issue a detailed written ruling later in the day.
It was at least a partial victory for both sides.
Defense attorney Michael Fee argued that every recording should be tossed out and accused prosecutors of trying to use them to "bolster a foundering case."
Prosecutors allege that Hernandez "orchestrated" Lloyd's murder after growing angry with him at a Boston nightclub two days earlier.
Prosecutors have asserted that Hernandez arranged to meet Lloyd and at the same time summoned two associates, Carlos Ortiz and Ernest Wallace Jr., from his hometown of Bristol, Conn., to his mansion in North Attleboro, Mass., late the night of June 16, 2013. From there, the trio allegedly set out for Boston -- roughly an hour's drive -- about 1:10 a.m. on June 17.
After picking up Lloyd in Boston's Dorchester neighborhood, Hernandez allegedly drove the group back to North Attleboro, turning off the road and into a field that was less than a mile from his own home. Lloyd's body was discovered in that field later the same day.
Hernandez faces one count of murder and two firearms charges in the slaying of Lloyd, a 27-year-old semi-pro football player who was dating Shaneah Jenkins, the sister of Hernandez's fiancee.
Prosecutors also contend that Hernandez began directing a cover-up of the crime when he realized police officers had arrived at his home a few hours after Lloyd's body was discovered. They have asserted that he directed his fiancee to funnel cash to Wallace, to get rid of evidence and stonewall investigators. And they have asserted that he bought his cousin's silence by both funneling money to her and by promising to establish a trust fund for his cousin's two young sons.
That conversation, recorded on a jail telephone July 23, 2013, captured Hernandez talking to the cousin, Singleton.
"I set up an account -- don't tell nobody -- a trust fund," Hernandez told Singleton, according to court documents.
He said at one point he had set aside $75,000, and at another point $100,000, that would grow over the years.
"Yo, so at least if they struggle now, if they can mature enough, they may have like $250,000 just to have," Hernandez said at another point.
Bomberg, the prosecutor, said Hernandez never set up the accounts -- alleging he was merely trying to ensure that his cousin would keep quiet about what she knew.
"He's engaged in every scheme possible to ensure her silence," Bomberg said.
Hernandez has separately been indicted on multiple murder and assault charges in the July 16, 2012, shooting that killed Daniel De Abreu, 29, and Safiro Furtado, 28, in Boston. Another man was wounded.
Garsh has ruled that jurors will not hear any testimony about that case.
In the Boston killings, prosecutors have alleged that Hernandez became enraged after a man bumped him on a nightclub dance floor, spilling his drink and failing to apologize. They allege that Hernandez later followed the man and his friends as they drove away from the club, then pulled up next to their car at a stoplight and opened fire with a .38-caliber revolver.
That trial originally was scheduled to begin May 28, but the judge there indicated recently he would push it back given the anticipated length of the trial in the Lloyd case. No new trial date has been set.
---
---