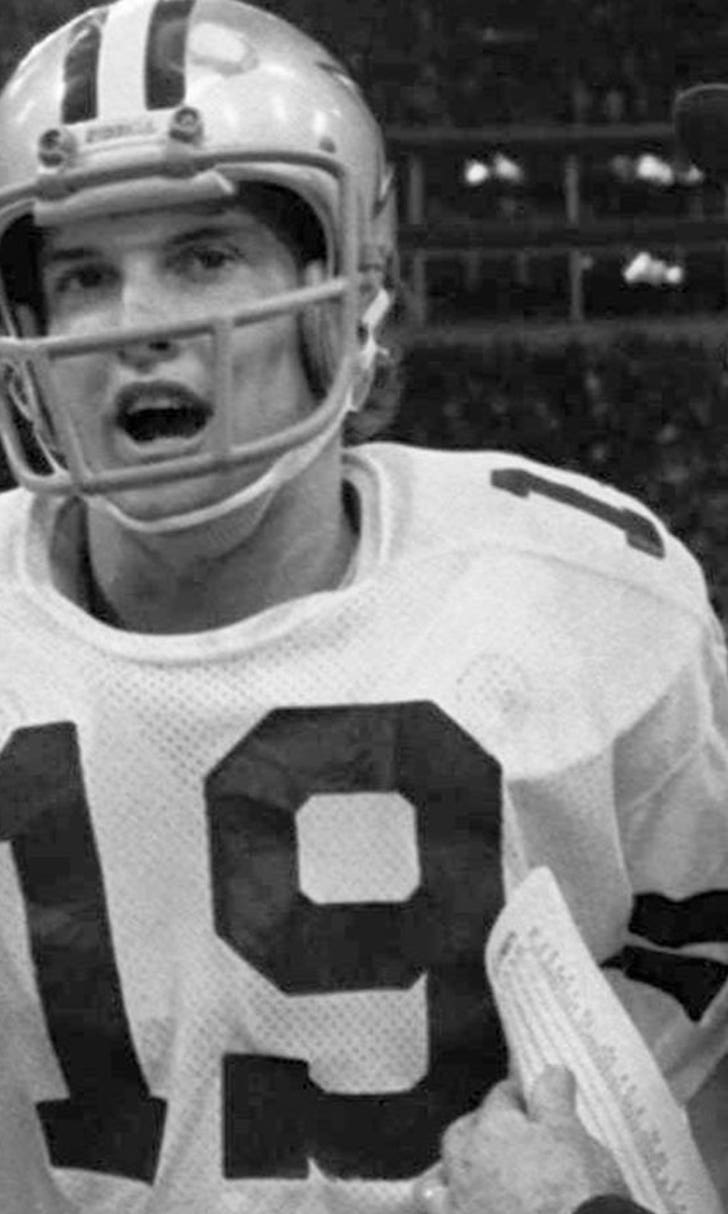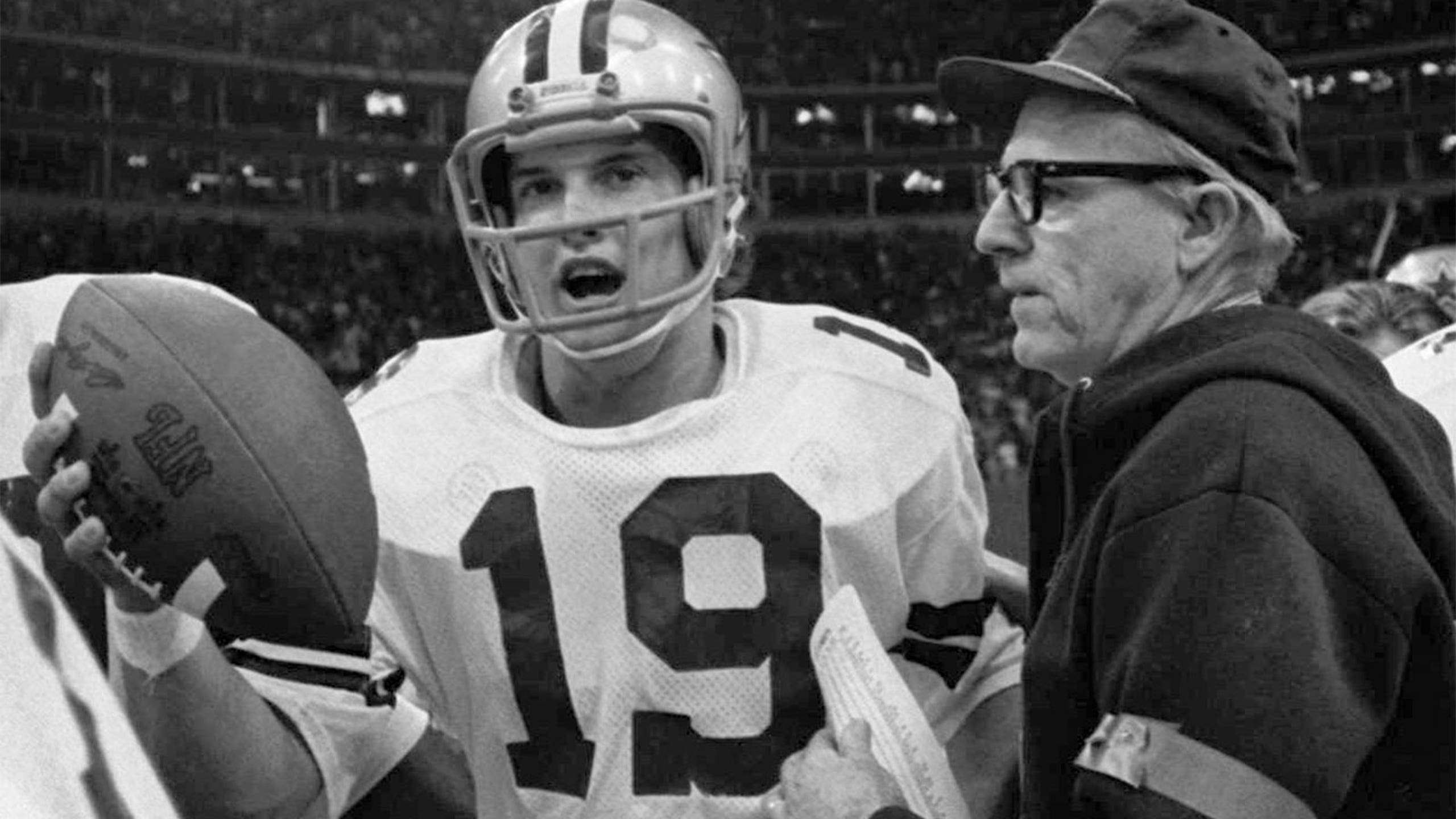 One & Done: Clint Longley saved the Dallas Cowboys on Thanksgiving in 1974
BY Sam Gardner • November 24, 2015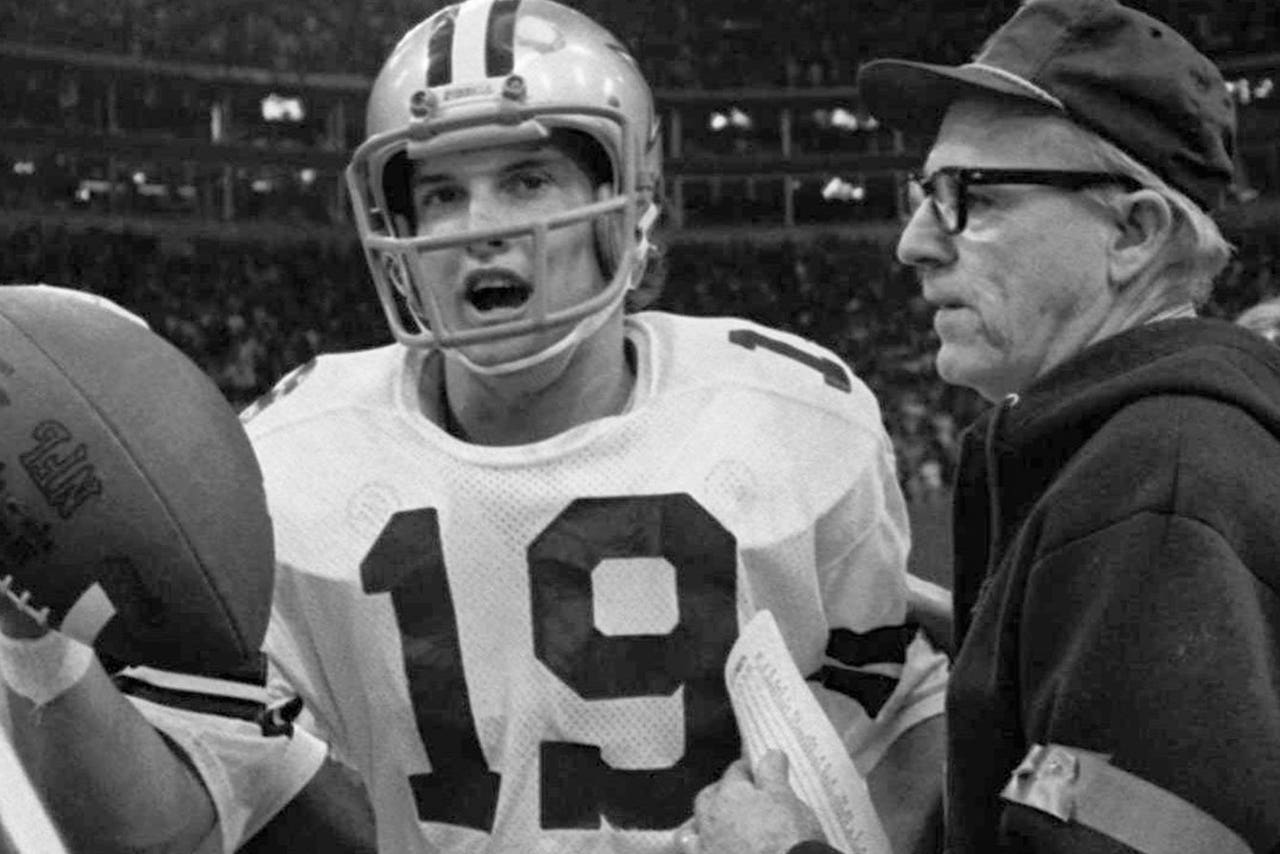 In the world of sports, athletes often dedicate their entire lives to reaching the pinnacle of their profession, but for many, life at the top can be short-lived. Sometimes all a player gets to experience at the highest level is one minute on the court, one trip to the plate, one shot on goal or one checkered flag, but more often than not, that fleeting moment in the spotlight is a story all its own. This is One and Done, a FOX Sports series profiling athletes, their paths to success and the stories behind some of sports' most ephemeral brushes with glory.
If you count the time he punched Roger Staubach in the face, Clint Longley was really more of a two-hit wonder, but on the field, the former Dallas Cowboys quarterback's fleeting career was defined almost exclusively by his Thanksgiving Day comeback against the Redskins 31 years ago this week.
An unlikely star at Abilene Christian, Longley led the Wildcats to a NAIA Division I championship in 1973 before leaving the tiny Texas college after his junior year to pursue a career in the NFL. The Bengals scooped up the underclassman in the supplemental draft in 1974, then flipped the rattlesnake-hunting Texan to Dallas for a fifth-round pick in the '75 draft.
At the time, Staubach was entrenched as the Cowboys' starter under center, but Longley -- known as the "Mad Bomber" and regarded as much for his wild personality as his strong arm -- secured a roster spot behind the Super Bowl VI MVP.
Longley didn't take a single snap during the first 11 games of his rookie season as Dallas went 6-5, but when the Cowboys played host to Washington at Texas Stadium on Nov. 28, 1974, Staubach -- unknowingly playing with a $200 bounty on his head -- was forced out with a concussion with 9:57 left in the third quarter and his team down, 16-3.
"If you knock (Staubach) out, you've got that rookie facing you," Redskins defensive tackle Diron Talbert said in the days before the game. "That's one of our goals. If we do that, it's great. He's all they have."
With no other quarterbacks on the active roster -- Dallas traded disgruntled backup Craig Morton to the Giants in late October -- Cowboys coach Tom Landry had no choice but to put the rally in Longley's hands.
"I was afraid they weren't going to send me in," Longley quipped at the time. "But I was all they had left."
Though born of necessity, the switch to Longley paid dividends almost immediately, as Dallas trimmed the deficit to 16-10 five plays into Longley's first drive on a 35-yard touchdown pass to Billy Joe DuPree.
Then after forcing a Redskins punt, Dallas took the lead on a 10-play, 70-yard scoring drive that ended with a one-yard touchdown run by Walt Garrison -- who reportedly gave Longley a joking reminder earlier in the quarter to not forget that "we're the ones in white." Heading into the fourth, Longley somehow had the team in white on top, 17-16.
"He was unbelievable for a guy who hasn't played," Garrison told the Dallas News. "One time I brought in a play and started to explain things to him and he said, 'Shut up, Walt!"
The Redskins weren't done, though, and with 13:57 left in the fourth quarter, Washington reclaimed a 23-17 lead on former Cowboy Duane Thomas' 19-yard touchdown run. Then it appeared Washington would extend the lead to nine after a Dallas fumble helped set up a 24-yard field goal try, but No. 1 draft pick Ed "Too Tall" Jones, blocked Mark Moseley's kick to keep it a one-score game.
Later in the quarter, with Dallas' spirit rejuvenated Longley once again led the Cowboys deep into Washington territory, but receiver Drew Pearson lost a fumble at the Redskins 25 with 2:29 left. The turnover prompted Longley to kid afterward that, "We (didn't) want to score yet. There's too much time left," and after forcing a Washington three-and-out, Longley and the Cowboys took over at their own 40 with no timeouts and 1:45 left in the game.
Three plays later, Dallas faced a fourth-and-6 from the 44, but Longley connected with Bob Hayes on a six-yard pass to keep the drive alive. Then came a play that is still ingrained in the mind of any Redskins fan unlucky enough to watch it happen live.
With 35 seconds left and the ball on the 50, Landry dialed up a play that called for Pearson to run a down-and-in route about 20 yards downfield. Instead, Dallas decided in the huddle to have Pearson fake the route, then try to split the Redskins' nickel secondary on a deep route. The play worked to perfection, as Longley threw a perfect strike to Pearson for the game-winning score.
"We were just able to run through the zone," Landry said afterward, according to the Washington Post. "If you have time to throw the ball -- and normally you wouldn't -- you try to get the receiver deep in the zone.
"It was a post route and he was supposed to come back over the middle. But he was able to split the two defenders and he was gone. It was a good move on his part. Longley moved away from their rush and slid outside. The pass was perfectly thrown. We caught them flat-footed."
Added Washington defensive back Ken Stone, whom Pearson passed on the way into the end zone: "I got beat deep and I shouldn't have. It was a mistake on my part and I feel bad about it."
The Redskins did get one more possession, starting at their own 34 with 25 seconds and all three timeouts left, but quarterback Billy Kilmer fumbled when he was sacked on the first play of the drive and Dallas ran out the remaining time on the clock.
"I wasn't nervous, there was no time for that, but I sure was excited," Longley told Sports Illustrated afterward. "I tried to guess with them. I knew what I would do to a rookie quarterback if I was the Redskins. On that last pass, when the ball was halfway there, I saw Drew had got the defensive back turned around, and I knew we had a shot at it. Well, after all, this is what I've been training for."
However, the best NFL debut you could possibly imagine also turned out to be one of Longley's last games in the league.
Staubach returned to the Dallas lineup the following week against Cleveland, and Longley threw one pass the rest of the season as Dallas finished the season 8-6. In 1975, Longley played in four games and completed 7-of-23 total passes for 102 yards, a touchdown and an interception. (He also appeared briefly against the Rams in the NFC Championship Game, completing two passes for 26 yards in Dallas' 37-7 win.)
Then in 1976, things began to unravel for Longley. At training camp in Thousand Oaks, Calif., Longley and Staubach got in a fight after Longley reportedly made a derogatory remark about Pearson.
"They put me in charge of distracting (assistant coach) Dan Reeves so he wouldn't break up the fight," quarterback Danny White told the Dallas News in 2004. "I started trying to make stuff up to talk to him about and then we looked back up the hill and Roger was just whaling on Clint."
Two days later, Longley retaliated, hitting Staubach above the eye with a sucker punch -- some might say Staubach got Geno Smith'd -- as Staubach was putting on his shoulder pads in the locker room. Longley was immediately suspended from the team and within a few weeks, he'd been traded to the San Diego Chargers.
"There's been bad blood between us from the start," Longley told WRR sports director Allen Stone during a ride to the airport after the fight. "He called me out the other day and management made it pretty clear that . . . if we had another confrontation, I'd be gone."
Longley wasn't long for San Diego either, and in 1976 he appeared in three games and completed 12 of 24 passes for 130 yards, two touchdowns and three interceptions. He played briefly with the Toronto Argonauts in the CFL in '77, then was waived by the St. Louis Cardinals in '78. In 1980 Longley made one final effort to make the Hamilton Tiger-Cats roster back in the CFL, but was cut.
In the more than three decades since, Longley has essentially fallen off the map, apparently by choice. But as much as Longley seemingly desires to be forgotten, there won't be another Thanksgiving that goes by where Redskins fans don't remember -- and likely curse -- his name.
PREVIOUS ONE & DONES:
May 5: Mario Andretti
May 12: Dean Morton
May 19: Ross Browner
May 26: Dave Salvian
June 2: Mine That Bird
June 9: Kerwin Bell
June 16: MIchael Campbell
June 23: Tyson Wheeler
June 30: Roe Skidmore
July 7: Steven Hill
July 14: LaMarr Hoyt
July 21: Bernard Quarles
July 28: Matt Tupman
August 4: Kevin Melillo
August 11: Roy Gleason
August 18: Cory Aldridge
August 25: Tom Brown
September 1: Tony Cloninger
September 8: Mike Pantazis
September 15: Wilbur Wood
September 22: Doug Clarey
September 29: Danny Young
October 6: Chad Wiseman
October 13: David Matranga
October 20: Brad Fast
October 27: Zenyatta
November 3: Ohio Northern
November 10: Dave Scholz
November 17: Matt Walsh
You can follow Sam Gardner on Twitter or email him at samgardnerfox@gmail.com.
---
---