National Football League
National Football League
Harbaugh praises 49ers for response to adversity
Published
Sep. 28, 2013 1:09 a.m. ET

The San Francisco 49ers turned a short week of negative energy into their first blowout victory of the season.
The Niners responded to a two-game losing streak and the loss of four key defensive players by dominating the St. Louis Rams 35-11 on Thursday night.
Coach Jim Harbaugh on Friday praised the way his 2-2 team responded against the Rams and to the criticism they faced during a tumultuous stretch that included lopsided losses against Seattle and Indianapolis - San Francisco's first back-to-back defeats since he took over as coach in 2011.
''You want that response,'' Harbaugh said. ''I thought the team stared adversity in the face (with) a lot of grit and determination. The guys played with great energy and great toughness.''
It was a much-needed bounce-back effort by the 49ers after they'd been outscored a combined 56-10 by the Seahawks and Colts. San Francisco also was playing for the first time this season without All-Pro linebackers Patrick Willis and Aldon Smith, who has left the team indefinitely to deal with personal issues after being arrested earlier this month.
Friday was such a change from his previous two day-after news conferences that Harbaugh smiled regularly and said he was quoting poet Ralph Waldo Emerson in response to a question about drawing motivation from outside sources.
''Energy is energy,'' Harbaugh said. ''There's positive energy, there's negative energy. Sometimes a person can get more energy from negative energy. Sometimes that can be a gift. Thank you very much. As long as all is said against us, you feel a certain assurance of success.''
The 49ers got back to their standard formula for success against St. Louis with a relentless rushing offense and unyielding rushing defense. San Francisco had struggled in both areas the previous two weeks.
But running back Frank Gore gashed the Rams for 153 yards on 20 carries, surpassing his combined rushing total during the 49ers' first three games. San Francisco's defense limited St. Louis to 18 yards rushing on 19 carries after surrendering 351 yards on the ground the previous two weeks.
The 49ers stuffed the Rams despite playing without Smith and Willis, who missed the game with a groin injury. San Francisco also was without nickel cornerback Nnamdi Asomugha (knee injury) and regular starting nose tackle Ian Williams, who is out for the season with a broken ankle.
All-Pro inside linebacker NaVorro Bowman stepped up with a standout effort, recording three tackles behind the line of scrimmage, two of San Francisco's five sacks of Sam Bradford and a forced fumble that the 49ers turned into a touchdown two plays later.
''If a link gets taken out of the chain, somebody has to step up,'' Bowman said.
San Francisco's defense, which finished last season ranked third in the NFL, limited St. Louis to 188 total yards and more closely resembled the aggressive unit of last year than the defense that had struggled entering Thursday's game.
The 49ers forced a season-high two turnovers and 11 punts, and St. Louis converted on only 3 of 17 third-down plays.
''Really, a good team win when you look at the defense,'' Harbaugh said. ''Several guys to highlight, a lot of key guys. Huge piece of that is NaVorro Bowman, but guys stepped up. What was most impressive was the way the guys played together as a unit.''
Though the 49ers added to their long injury list in St. Louis, they now have 10 days to get healthy before they host the Houston Texans in the Sunday night spotlight Oct. 6.
The 49ers lost rookie receiver Quinton Patton, who fractured a bone in his foot during the first half after recording the first reception of his career. But Harbaugh said the team ''dodged a bullet there'' with offensive tackle Joe Staley, who suffered a leg injury with two minutes remaining in the game.
Staley was on the ground for several minutes and a cart was wheeled onto the field, but he eventually was able to walk to the sidelines.
San Francisco's players will get three days off before the team returns to work Monday to prepare for the Texans.
---
---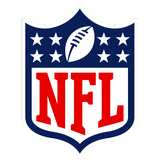 Get more from National Football League
Follow your favorites to get information about games, news and more
---