National Football League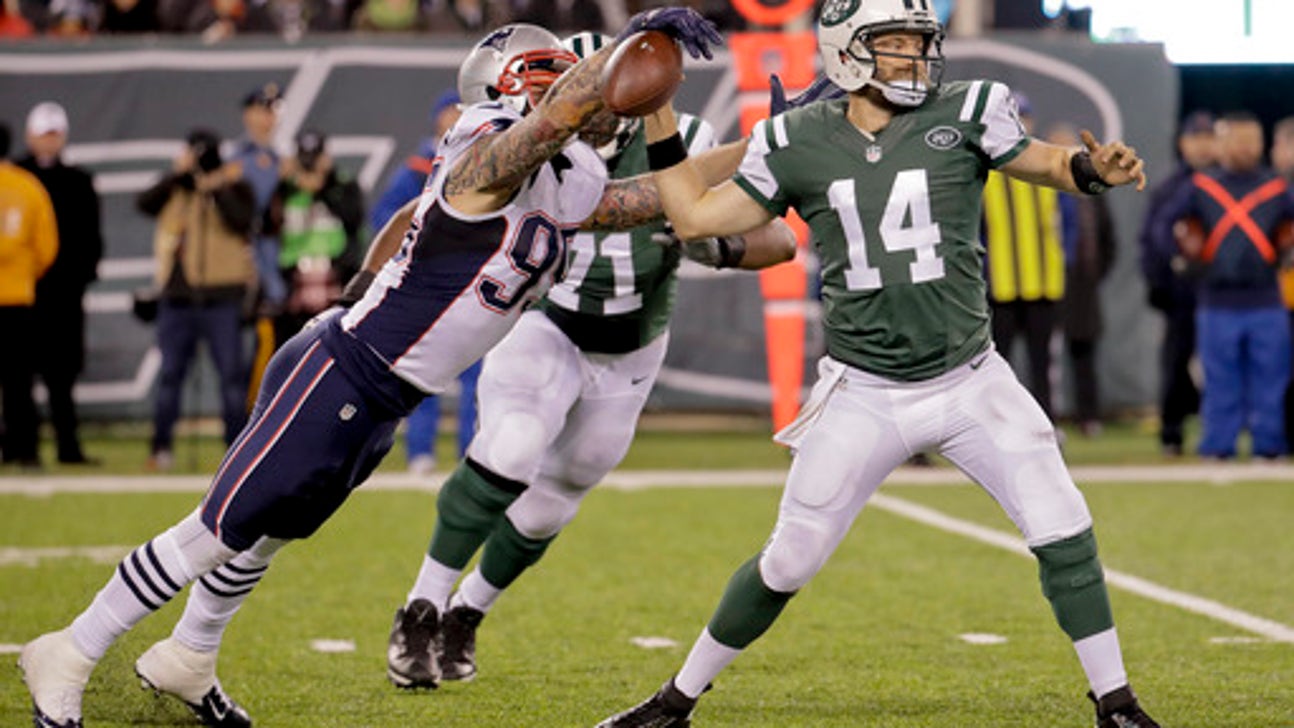 National Football League
Fitz Magic fizzled, but Jets QB trying to finish strong
Published
Nov. 30, 2016 7:46 p.m. ET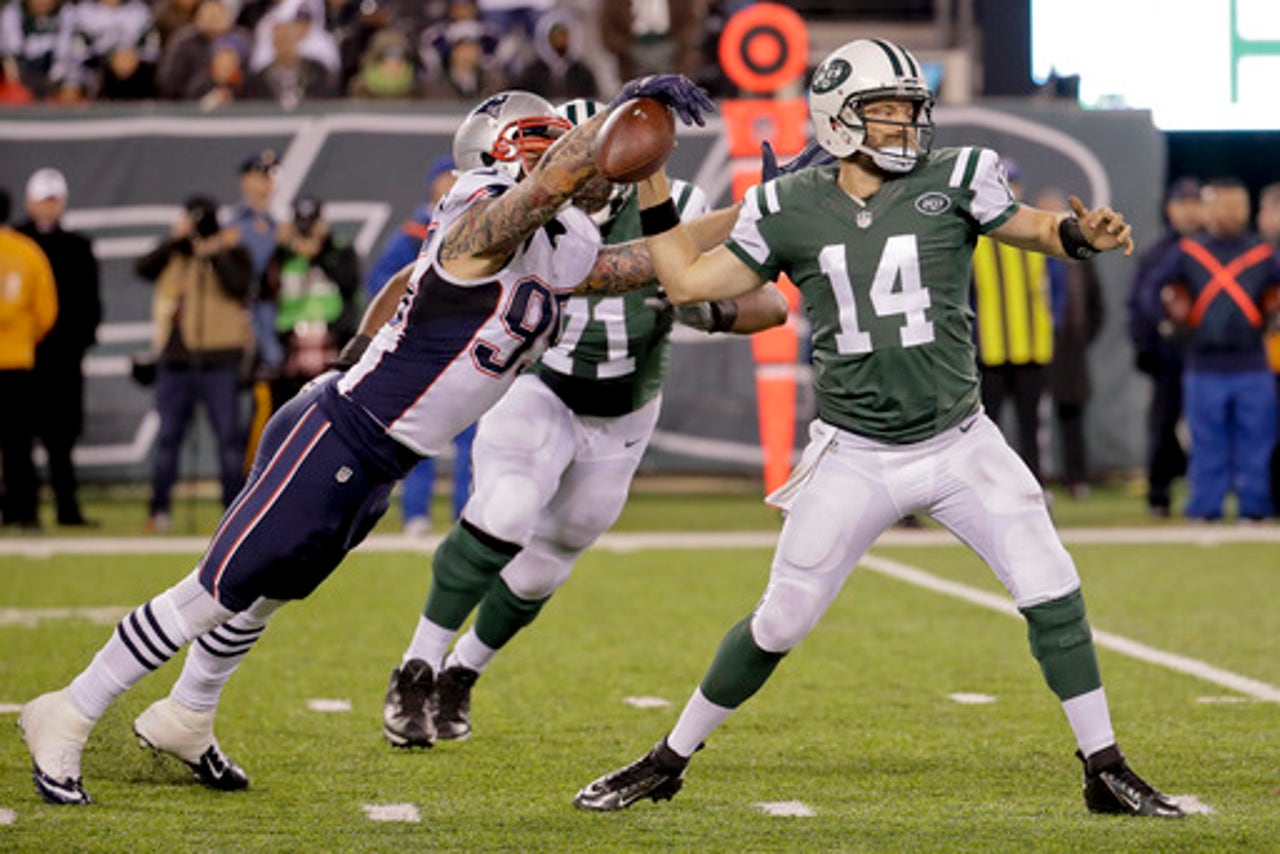 FLORHAM PARK, N.J. (AP) Ryan Fitzpatrick has had a rough few months, and that's probably an understatement.
Sure, the quarterback got a big payday after a long contract stalemate when he received a one-year, $12 million deal to re-sign with the New York Jets on the eve of training camp in July.
Things have gone mostly downhill since, though. Fitz Magic has fizzled.
Small talk has replaced playoff talk these days, including pleasantries about how his sprained left knee is coming along.
''I'm good, thank you,'' Fitzpatrick said Wednesday. ''I think with my injury, time is going to continue to heal it and make it feel better. I thought we had a good day of work today, just in terms of getting out there and guys putting the work in. I think our plan so far, is a really good one. I feel good about this week.''
Fitzpatrick, who turned 34 on Thanksgiving, is getting the start against Indianapolis on Monday night with coach Todd Bowles still focused on trying to win games with his 3-8 squad rather than peek at the future.
Many fans and media think it's time to turn to Bryce Petty, who filled in for Fitzpatrick against Los Angeles on Nov. 13 and didn't exactly light things up in a 9-6 loss. The season's over, the detractors say, so why not just throw Petty in there for the final stretch?
Bowles said Monday that there will be time for that, without revealing what his game plan is. Well, it could be as early as next week at San Francisco, which means Fitzpatrick could be benched for a second time this season - and then be a free agent looking for a job in the offseason.
Until then, though, Fitzpatrick is focused on building off a solid performance against New England last Sunday in a 22-17 loss. Fitzpatrick went 22 of 32 for 269 yards and two touchdowns, one to Brandon Marshall and the other to Quincy Enunwa, with an offense only slightly resembling the one that set the franchise mark with 5,896 yards last season.
''I think we did some good things through the air,'' Fitzpatrick said. ''There's some stuff that maybe we missed and we didn't get to, but a lot of that comes down to me putting it in a position to have those guys make plays. The touchdown to Quincy, (he) just went up there and made a play. The touchdown to Brandon was just one on one, I'm bigger than you, make a play. Just giving those guys opportunities and giving them throws that they can go up and do that, but they seem to come in bunches.
''Once you get one or two of those and the confidence gets going, those seem to come in bunches, so hopefully that will continue.''
Fitzpatrick has failed to live up to the lofty expectations that came after he put up a franchise-record 31 touchdown passes and got the Jets within a win of the playoffs. His three fourth-quarter interceptions in the season finale at Buffalo ended that pursuit.
He came back with some unfinished business and his return was celebrated by teammates and a large portion of the fan base. He helped beat the Bills in Week 2 of this season, and was the AFC offensive player of the week. The Jets were 1-1 at that point, and things were looking up.
The next week, Fitzpatrick was intercepted six times at Kansas City.
He never really shook off that performance, was benched five games later, but returned when Geno Smith was lost for the season with a knee injury. Two weeks later, Fitzpatrick sprained his knee and sat while Petty got his chance - but Bowles went back to Fitzpatrick last Sunday and announced Monday that the veteran would get another chance this weekend .
Many members of the same fan base that cheered his re-signing have turned on Fitzpatrick, as well as on other veterans such as Darrelle Revis and Muhammad Wilkerson, who have become the disappointing faces of another lost season.
Fitzpatrick insists the Jets remain confident, no matter what anyone is saying outside the facility.
''It's a day-to-day thing,'' he said. ''I thought today we had a really good practice, just in terms of flying around. Especially after a tough loss, you kind of never know how it's going to be. But I think we put that behind us and just trying to fly around, and work hard, and that's what we did today. So hopefully we keep that up throughout the week.''
The feeling inside the locker room has been a common theme this season, especially as the losses have piled up. The Jets have had to fight frustration - and the growing sentiment by outsiders that there's nothing left to play for this year.
''It's kind of been a broken record the last few weeks, but being professionals,'' Fitzpatrick said. ''Coming in and doing your job every day. That's the important thing and especially for some of the older guys that have been through stuff like this. Just setting a good example and showing the young guys the way.''
---
For more NFL coverage: http://www.pro32.ap.org and http://www.twitter.com/AP-NFL
---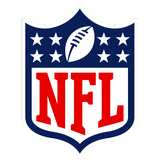 Get more from National Football League
Follow your favorites to get information about games, news and more
---