National Football League
National Football League
Dolphins-Saints Preview
Published
Sep. 26, 2013 4:39 p.m. ET

After getting the best of Andrew Luck and Matt Ryan the past two weeks, Ryan Tannehill and the Miami Dolphins are cautiously optimistic about their next - and perhaps most difficult - test of the early season against Drew Brees and the New Orleans Saints.
With both teams looking to go 4-0, the Dolphins and Saints meet Monday night at the Superdome.
After four straight losing seasons and one playoff appearance in the previous 11, Miami is 3-0 for the first time since 2002. The Dolphins finished 9-7 that season, but did not make the playoffs.
Grounded and focused, this year's team is less concerned with past struggles than with trying to win their first four games for the first time since 1995.
"We have a special team," said receiver Brian Hartline, who leads the Dolphins with 18 receptions for 238 yards and has two touchdowns. "Expectations will continue to rise, and high expectations bring out the best in you. We welcome it."
The Dolphins have already shown their mettle with a 24-20 win at Indianapolis in Week 2, as well as a rally from a 10-point second-half deficit to beat Atlanta 27-23 last Sunday. Tannehill recorded his first last-minute comeback victory against the Falcons when he engineered a 13-play, 75-yard drive he capped with a 1-yard TD pass to rookie tight end Dion Sims with 38 seconds remaining.
"We're making the most of the present, and hopefully we can snowball that into the future,'' said long snapper John Denney, who in his ninth season with the team is the longest-tenured Dolphin.
In his second season, Tannehill has completed 66.4 percent of his passes and led Miami to touchdowns in seven of its eight red-zone trips. His 107.4 passer rating against the Colts and 94.5 versus Atlanta were better than those of Pro Bowlers Luck (79.7) and Ryan (84.4) in those contests.
"I think the game has slowed down for him tremendously," quarterbacks coach Zac Taylor told the Dolphins' official website. "He's seen all the different looks the defense is giving him in terms of fronts and pressures and coverages, so it's slowed down for him."
Though Tannehill continues to improve, he's been sacked an NFL-high 14 times through three weeks and could use more support from a running game that averages 3.2 yards per carry.
The Dolphins hope they've made enough improvement this week to end both trends as they face a resurgent New Orleans defense, which has helped the team to its best start since going 13-0 during its Super Bowl-winning season of 2009.
After giving up an NFL-worst 440.1 yards and 28.4 points per contest while coach Sean Payton served his year-long suspension in 2012, the Saints rank among the league leaders with 295.7 yards and 12.7 points a game. Payton back is back on the sideline, but the defense has changed with new coordinator Rob Ryan switching the unit to a 3-4 scheme.
"Any time you go into a situation where it's a new defensive coordinator that's installing a new defense, you always have the question of how you're prepared," said outside linebacker Parys Haralson, who has one of the Saints' eight sacks. "Everybody was pretty confident in what they had, in what we have here. This is a defense full of talented players."
New Orleans allowed an 80-yard touchdown drive to open the game against Arizona last Sunday, then forced eight punts and recorded two interceptions on the Cardinals' next 10 possessions in a 31-7 victory.
"(Ryan's) going to give you a variety of coverages," Miami coach Joe Philbin said. "Our quarterbacks and receivers are going to have to be on the same page. And then he has a very good pressure package, so he's a very good coach."
Then there's Brees.
After throwing three TDs and three interceptions in the first two games, he threw for three touchdowns, ran for one and was picked off once against the Cardinals.
With 342 passing yards last weekend, Brees has thrown for at least 300 in eight consecutive games - averaging 358.1 yards and completing 18 touchdowns during that stretch.
"We know we've went against some talented quarterbacks already, but Drew Brees presents another tough challenge, but we'll be up for it," Miami cornerback Brent Grimes said.
The Dolphins also must contend with tight end Jimmy Graham, who was targeted 31 times and caught 19 passes for 313 yards and three TDs in the last two games.
Though New Orleans entered the week ranked fourth in the NFL with an average of 318.7 yards through the air, it's near the bottom of the league with 3.5 per rush. The running game could improve if star Miami defensive end Cameron Wake sits because of a knee injury suffered Sunday.
Brees was intercepted three times during New Orleans' 46-34 win at Miami in the teams' most recent meeting Oct. 25, 2009, but he also threw a touchdown pass and ran for two scores.
Hartline had three receptions for 94 yards in that contest.
---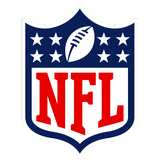 Get more from National Football League
Follow your favorites to get information about games, news and more
---