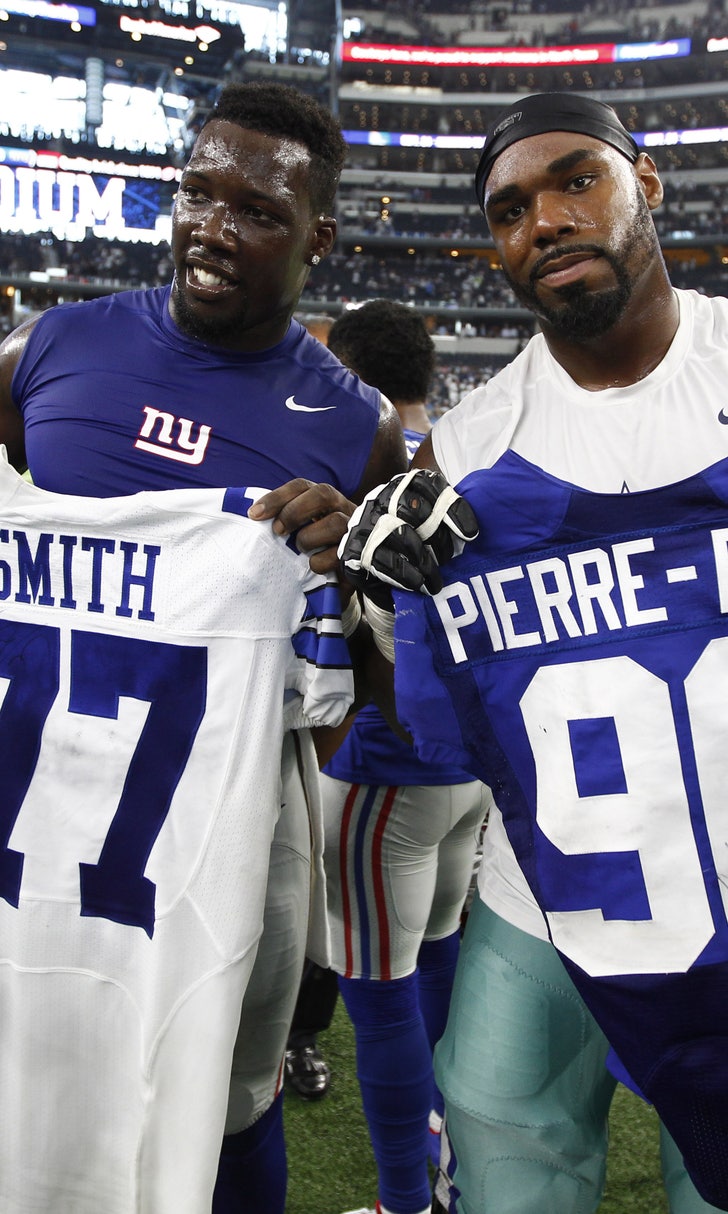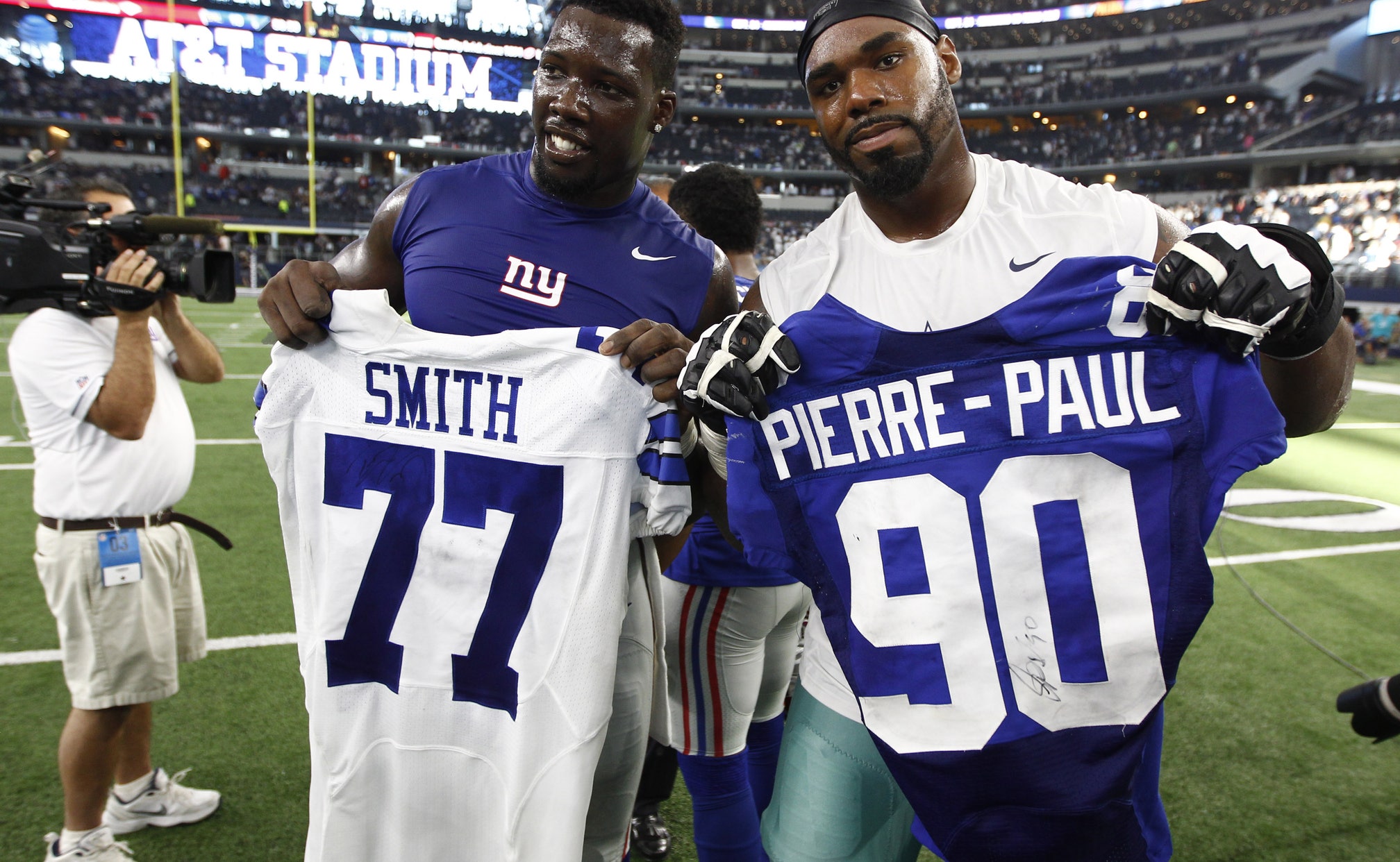 Dallas Cowboys: Jason Pierre-Paul an Ideal Fit in Free Agency
BY Fansided and Randy Gurzi/FanSided via NFL Spin Zone • June 30, 2017
The Dallas Cowboys and Jason Pierre-Paul are a perfect fit for one another and would make sense as long as they can come to an agreeable contract
After going 12-4 and losing to the Green Bay Packers following the 2014 season the Dallas Cowboys came to the conclusion that they needed a pass rush—desperately. So desperately that they signed former Carolina Panthers defensive end Greg Hardy to a rather lucrative contract, especially given that no one else wanted him due to him having domestic violence charges in his past. His signing did nothing to help them and he was not brought back for this season.
Speaking of this season, they again had a great year as they went 13-3. Just like their last double-digit winning season, this one also ended with a loss to Green Bay in the playoffs thanks largely to an inability to pressure quarterback Aaron Rodgers. So again, they are desperate.
Fortunately, this time there are options out there not named Greg Hardy. The biggest name, and perhaps best fit, is current New York Giants defensive end Jason Pierre-Paul. The 15th overall pick out of USF in 2010 should be heading into free agency unless the Giants suddenly offer him a new deal he likes. The problem is the Giants spent a ton of money revamping their defense in 2016 and JPP may be the odd man out after they threw a ton of money at fellow defensive end Olivier Vernon.
That could play right into Dallas' hands as they need a pass rusher and thanks to Pierre-Paul being in the NFC East his whole career, they know him well. JPP has recorded 50 career sacks and is coming off a season in which he recorded more sacks than any Cowboys player (7) in just12 games played.
More from NFL Spin Zone
While he is often heralded as a top-tier pass rusher who will generate somewhere close to $15 million, the stats say otherwise. Pierre-Paul actually has only hit double-digit sacks twice in his career (once in 2011 with 16.5 and once in 2014 with 12.5). He also has some questions about his abilities because of a fireworks injury that cost him part of his hand. With those factors considered, JPP will probably not see the money he is expecting, which again helps Dallas.
As long as the money being thrown his was isn't top tier money, Dallas needs to get involved. JPP may feel slighted and thus could sign with a divisional rival to prove the Giants erred in letting him go. Such a pairing would be beneficial to both the player and the team on an incentive laden short-term deal.
Dallas needs to draft a pass rusher, but expecting a rookie to be their savior is too much for anyone not named Dak Prescott or Ezekiel Elliott to accomplish. So that means they need a veteran to lead the way as a rookie learns the ropes. JPP will need a team to give him the opportunity to show he deserves that long-term deal as well since he has missed 12 games the past two seasons following his injury, and has totaled just eight sacks in that same time frame. His arrival in Big D would mean he is automatically the most accomplished pass rusher they have, which helps him raise his own stock while also helping Dallas finally pressure someone.
Of course the salary cap is always an issue, but this really is a fluid thing. The Cowboys have been amazing in the past at moving money around to make things work. They did so a couple seasons ago to get Hardy in on a one-year deal. This offseason, they need to do the same with Pierre-Paul. It makes too much sense for them not to.
---
---