Colts P Pat McAfee reveals why he surprisingly retired from the NFL at 29
BY Cameron DaSilva • February 2, 2017
Pat McAfee made the most surprising announcement in recent NFL history on Wednesday night. While appearing on Comedy Central's "Barstool Rundown," McAfee declared that he's retiring from football to pursue his dream of being a comedian.

The Indianapolis Colts confirmed the news not long thereafter, making official what initially seemed like a hoax. NFL players reacted by wishing him well and sharing how he'll be missed in the locker room, showing just how much respect he had throughout the league.

It seemed like a baffling decision by the 29-year-old McAfee, but he explained the move on the Dan Patrick Show Thursday, saying he's going to try to make the world a happier place.

"This has kind of been something that's been in the works for the last six weeks, so just making things happen. I get a chance to stay in Indianapolis, I'm gonna have a Barstool headquarters there. I'm gonna do a little radio, a little TV and just create content in general, and hopefully make the world a happier place."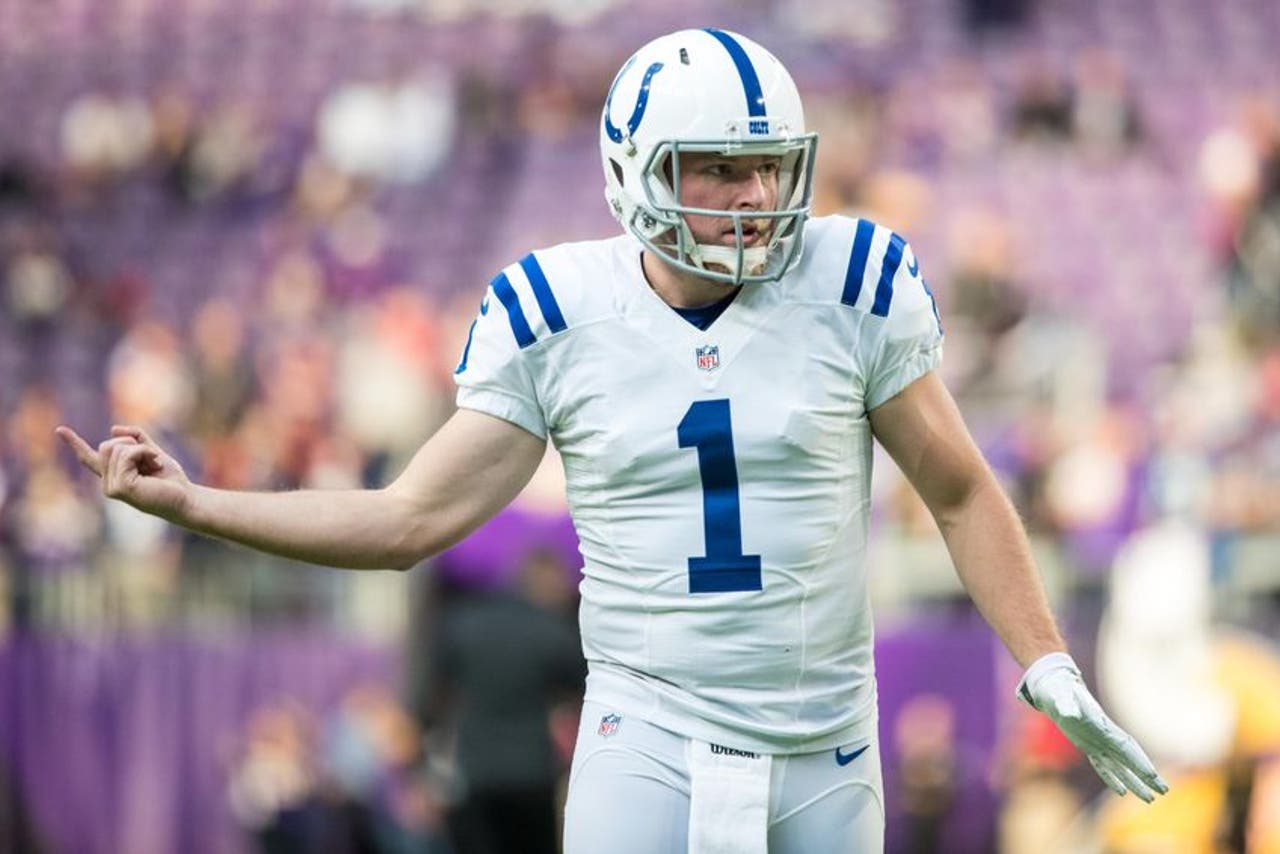 While the Colts announced McAfee's retirement to make it official, he hasn't gone through the entire process of filing the necessary paperwork. He explained why to Dan Patrick, partly because of the fact that he didn't even know how all of that worked.

"No because, we were trying to keep this under wraps a little bit," he said when asked if he filed his retirement papers. "Nowadays, nothing is held in. Everything gets out there no matter what you do. I don't even know how you retire. I was actually Googling this morning, 'How do you retire from the NFL?'"
"Staring down my third knee surgery in four years with more surgeries certain in the future, it was definitely a part of it. It's one of those things where my brain and shoulders are going to be good for the rest of my life hopefully, because I don't play one of the super tough positions in football, obviously.
"But my knees have really taken a beating. The last half of the seasons, I couldn't really walk much on days that I kicked. I just don't want to lay in bed and ice my knees. I felt like a 90-year-old man. Really just going into work every morning, 'god, there has to be something more to life than kicking balls.' It was the perfect fit at the perfect time and it should be fantastic. We'll see what happens."
---
---