NFL players react to Colts P Pat McAfee's shocking retirement to pursue comedy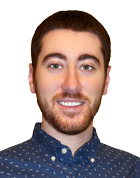 The Indianapolis Colts hired a new general manager this week, but they lost one of their best players not long thereafter.
Punter Pat McAfee shockingly announced his retirement from the NFL on Barstool Rundown late Wednesday night, saying he's going to pursue his dream of being a comedian.
Considering he's only 29 years old, McAfee's announcement was a shocker. Fans on Twitter were left picking up their jaws from the floor, as were many NFL players.
Here's now some of those fellow players reacted to the news, from telling McAfee it's not April Fools Day, to just about all of them wishing him well in the future.
Bro it's not April 1st it's Feb 1st 🙈🙈 https://t.co/pLrLh64uIT

— Prince Amukamara (@PrinceAmukamara) February 2, 2017
The NFL is absolutely gonna miss you brotha! Best of luck (not that you'll need it) with everything moving forward! https://t.co/bngn6XCUEz

— Justin Tucker (@jtuck9) February 2, 2017
No way bra say it so @PatMcAfeeShow

— Erik Walden (@E_Ninety3) February 2, 2017
Gonna miss the BOOMSTICK!! Hilarious, awesome dude. Great locker room guy had so much swag. Best of luck brother @PatMcAfeeShow!! https://t.co/PhSjPYZLzT

— Vontae Davis (@vontaedavis) February 2, 2017
@PatMcAfeeShow well i guess you weren't jiving then….Congrats on a great career and can't wait to see whats next! #FromTheMud #4thDwnArmy

— ROBERT MATHIS The1st (@RobertMathis98) February 2, 2017
Locker room won't be the same without you @PatMcAfeeShow. @barstoolsports doesn't know what they got themselves into. Go kick ass my brother

— T.Y. McGill Jr. #99 (@__allcost) February 2, 2017
One of the greatest teammate and funniest human on this earth .. Best of luck my brotha @PatMcAfeeShow ✊🏾 https://t.co/s0DKOUnpOG

— Ryan Lankford (@Playmaka3x4) February 2, 2017
Congrats on retirement brotha! pic.twitter.com/Pw9DbKj2bf

— Colt Anderson (@AndersonColt) February 2, 2017
Congrats on an amazing career! And good luck with next! Can't wait to laugh my ass off! @PatMcAfeeShow https://t.co/IX6hyqkODm

— Dwayne Allen (@Dallen83) February 2, 2017
Cant say enough about my guy @PatMcAfeeShow. I think the world of you brother. Congrats on one helluva career! Enjoy retirement. #classof09

— AQ Shipley (@aqshipley) February 2, 2017