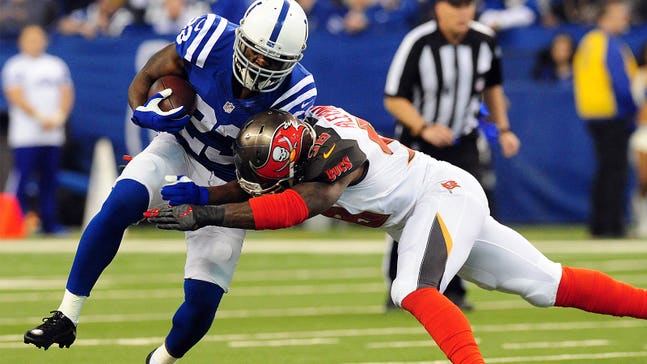 Colts coach Chuck Pagano: Frank Gore 'beat to crap'
Published
Dec. 2, 2015 1:58 p.m. EST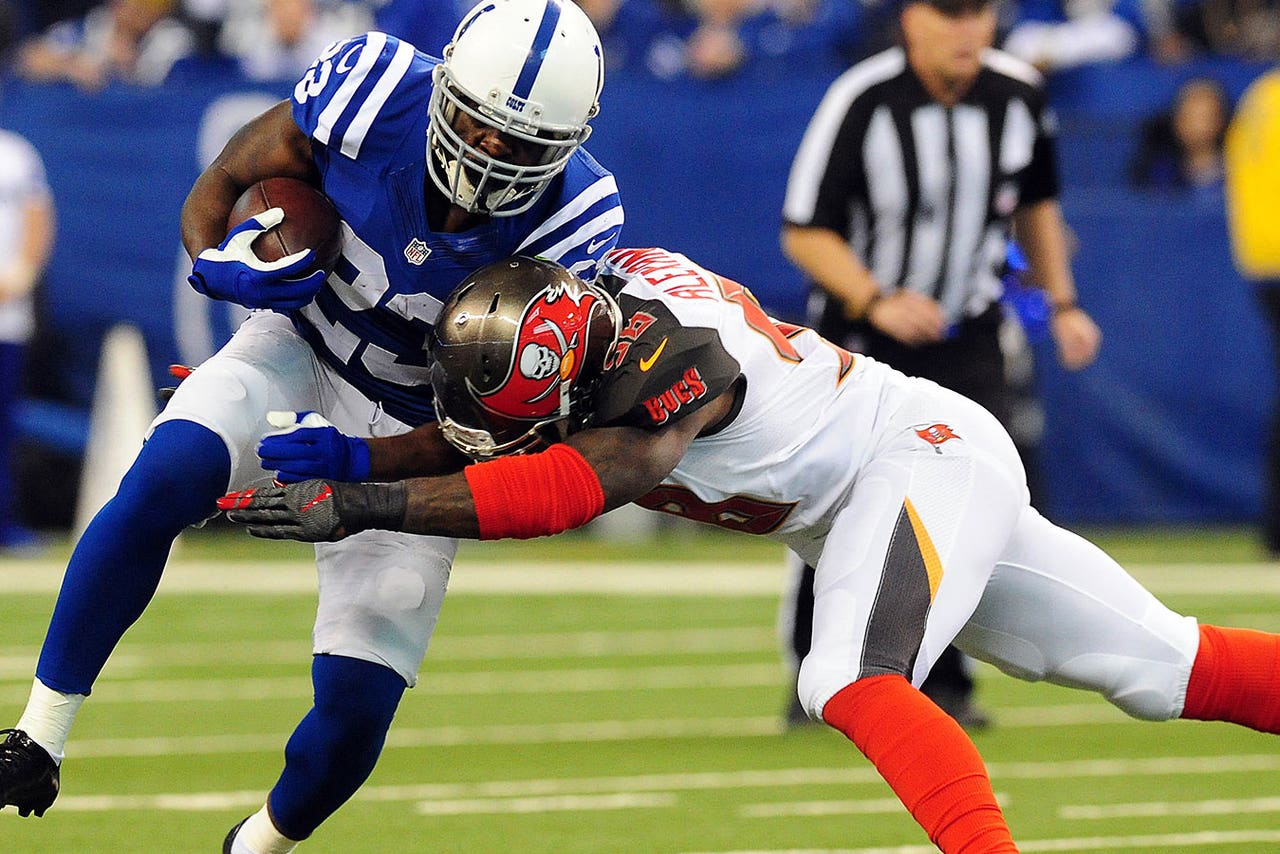 The Indianapolis Colts head to Pittsburgh this week for a Sunday night game against the Steelers in need of serious improvement in the running game.
The Colts ran for just 27 yards on 26 carries in last Sunday's win over the Tampa Bay Buccaneers, with starter Frank Gore accounting for 24 of those yards.
After the game, Indianapolis coach Chuck Pagano said the Buccaneers were "hell-bent" on preventing the Colts from running the ball and loaded up on the line of scrimmage. Their game plan was successful, having an impact on Gore's productivity and health.
"He's like everybody else," Pagano said Monday, per the Indianapolis Star. "He took some shots (Sunday). He's beat to crap."
Running behind a makeshift offensive line without starting left tackle Anthony Costanzo, who is out with a sprained knee, Gore is on pace to run for 955 yards. That would be Gore's fewest yards rushing since he played in just 11 games in 2010.
As the Colts prepare to face the Steelers on the road, Pagano knows the circumstances will be different from last Sunday's win over the Buccaneers, making the ability to run the ball crucial.
"We're on the road, hostile environment, loud, weather, all those things come into play," Pagano said. "When it becomes more difficult to throw the football because of that, you better be able to run it."
The Colts enter Week 13 ranked 26th in the NFL in rushing, averaging 92 yards per game.
---
---