National Football League
National Football League
Bears 24, Browns 14
Published
Sep. 2, 2011 5:12 a.m. ET

Johnny Knox came up with an over-the-shoulder touchdown catch, and if he keeps it up he might regain his starting spot with the Chicago Bears.
Either way, he figures the competition with fellow receiver Roy Williams won't end soon.
Knox made his scoring catch early on, backup quarterback Caleb Hanie looked sharp and the Bears closed out the preseason with a 24-14 victory over the Cleveland Browns on Thursday night.
''It's going to go throughout the season,'' Knox said. ''He's a great receiver. I feel the same way about myself. So there's going to be competition each day through practice and through the games.''
Chicago's Jay Cutler watched from the sideline along with Williams and the rest of the skill-position starters, and the first-team offensive line joined them there after one series.
Brian Urlacher and Julius Peppers never made it back onto the field after the pregame introductions, and the few defensive first-teamers that did play joined them there after one possession. The Browns went mostly with reserves, too, holding out quarterback Colt McCoy and pulling top pick Phil Taylor after the first quarter.
Now, both teams can focus on the opener.
The Bears will face a big challenge right from the start against Atlanta, with Cleveland going against Cincinnati.
''I learned that these guys are willing to embrace change,'' said coach Pat Shurmur, who's starting his first season. ''I think we have a team of bunch of high character, quality guys. We have some characters, which you need. I feel like quietly here we got some playmakers that can help us win games.''
With both teams taking the cautious approach, this was a night for backups to shine and Hanie and Knox took advantage.
They connected on a 19-yard touchdown on Chicago's second possession, with Hanie lofting the ball over two defenders and Knox making the catch in the left corner of the end zone, drawing an ear-to-ear grin from coach Lovie Smith while boosting the lead to 10-0.
''It was a great route,'' Hanie said. ''They actually covered it pretty well. Man coverage and the safety got over there pretty quick, just a good well-executed play. It was a tough catch.''
Hanie started the game by leading the reigning NFC North champions on a 76-yard drive that ended in a 22-yard field goal for Robbie Gould, and he wound up completing 7 of 10 passes for 83 yards on two possessions before Nathan Enderle took over.
Knox made the most of his brief appearance, with two catches for 33 yards - not bad for a guy who got dropped from the No. 1 spot. That happened after the Bears signed Williams, hoping he could show some of the form that made him a Pro Bowl receiver in Detroit under Bears offensive coordinator Mike Martz. Instead, he's struggled in the preseason after failing to deliver in Dallas the past 2 1-2 years.
Former Ohio State star Dane Sanzenbacher did little to hurt his case for a roster spot with four catches for 50 yards. An undrafted rookie, he did muff a punt but recovered it.
For Chester Taylor, it wasn't a great night.
Widely believed to be on the way out, he started and carried 10 times for 27 yards in what might be his last appearance for the Bears. He didn't play the previous week at Tennessee and left Bears headquarters on Monday after a meeting with Smith thinking he had been cut.
The deadline to cut the roster to 53 is on Saturday, and there's a good chance Taylor will be gone.
''I don't have a gut feeling,'' he said. ''Whatever happens, happens.''
Smith basically sidestepped a question about Taylor's status, saying, ''Chester's a good football player. He's been that way, been in the league for a long time. Every player we have, I feel pretty good about on our roster right now. Chester's one of them.''
Smith quickly walked away from the podium before a follow-up question could be asked.
Whether he stays or goes, it's been a wild week for Taylor. He appeared to get a possible reprieve when Kahlil Bell left the game with a right ankle injury in the first half, but Bell insisted it was only minor. He expects to practice on Monday.
Where Taylor will be is another issue. He still thinks he can play, though.
For Cleveland, Seneca Wallace started at quarterback for McCoy and struggled, going 4 of 9 with 52 yards.
Jarrett Brown looked good, though, completing 10 of 15 passes for 92 yards. He hit Rod Windsor on a 38-yard TD early in the fourth quarter that pulled Cleveland within 17-14 but also threw an interception.
Armond Smith, trying to make the roster, had a 6-yard TD run late in the first half and finished with 47 yards on 11 carries.
Quinn Porter, who's also hoping to survive the cut, had 17 yards on five attempts.
Notes: Besides Bell, the Bears also lost backup safeties Craig Steltz (hip) and Chris Conte (concussion) to injuries. They expect to be ready for the opener. ... Even though he had four penalties, Browns CB James Dockery got an endorsement from Shurmur. ''I like the way he plays and I like the way he challenges and at times when you are challenging receivers those kind of things happen,'' Shurmur said.
---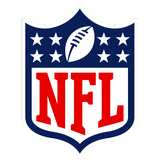 Get more from National Football League
Follow your favorites to get information about games, news and more
---