National Football League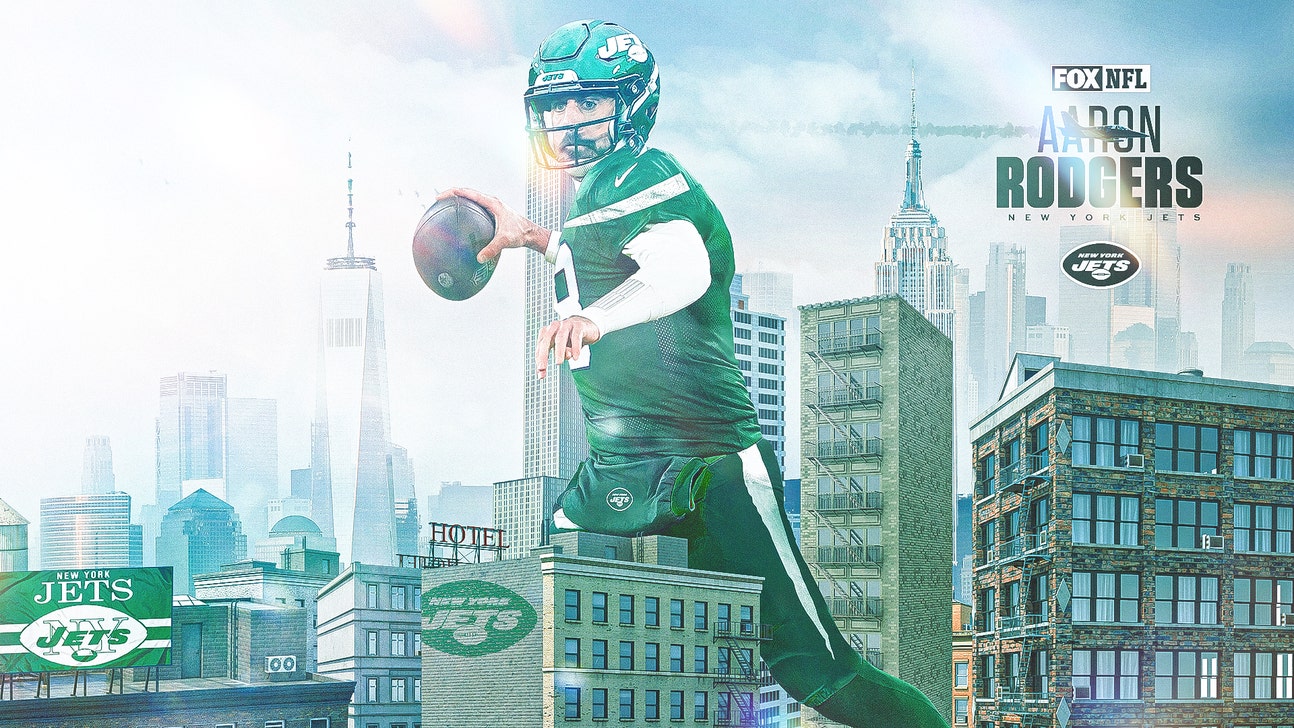 National Football League
Aaron Rodgers trade analysis: How Jets, Packers did and what's next
Updated
Apr. 25, 2023 8:07 a.m. ET
The New York Jets traded for quarterback Aaron Rodgers. Finally.
After weeks of waiting — and apparently, negotiations — between the Jets and the Green Bay Packers, the two teams agreed to terms on a deal. New York will send a 2023 first-round pick (13th), a 2023 second-round pick (42nd), a sixth-round pick and a conditional 2024 second-round pick that becomes a first-rounder if Rodgers plays more than 65% of snaps in 2023. In return, the Packers are trading Rodgers, their 2023 first-round pick (15th) and a fifth-rounder.
The quick-and-dirty? The Jets are likely to send the Packers a first- and second-round pick in exchange for Rodgers. New York adds Rodgers to start ahead of Zach Wilson, the second overall pick in the 2021 NFL draft. 
The Packers will turn over their offense to quarterback Jordan Love, the 26th overall pick in 2020. Love has appeared in 10 games, completing 60.2% of his passes for 606 yards, three touchdowns and three interceptions. 
Let's dive into how this deal breaks down for each team.
Jets may win, but at what cost?
New York should have held the leverage in this trade, but perhaps the Jets took it for granted. Green Bay CEO Mark Murphy said Rodgers would be back "if things don't work out the way we want them." The Packers didn't want him anymore. New York could have taken advantage of those comments — and Rodgers' contract, which includes $59.5 million in new money in 2023. Instead, the Packers seem to have gotten exactly what they wanted: a 2023 second-rounder and a conditional 2024 first-rounder. 
On top of that, they swapped picks in this year's first round. Don't underestimate the value of that swap of 13th (now the Packers' pick) and No. 15 (now the Jets' spot). Because guess who picks at 14? The AFC East rival New England Patriots. And guess what Bill Belichick needs? An offensive tackle. It's easy to imagine that's the position the Jets were targeting. This adds insult to injury for New York. It's a tough look for their front-office staff.
OK, I'm done dumping on general manager Joe Douglas. Because there is clear upside. With Rodgers — even with all his baggage — there is sparkling upside.
The Jets boasted one of the best defenses in the NFL. Their offense was clearly a competent quarterback away from being a strong unit. So the injection of Rodgers will instantly make the Jets into a Super Bowl contender. 
Keep in mind the AFC East is stocked full of contenders, with the Miami Dolphins and Buffalo Bills looking like two of the other favorites in the AFC along with the Kansas City Chiefs. But it's clear the AFC East will be more competitive than any division. The Jets have the firepower to finish No. 1.
If New York makes a Super Bowl run in 2023, then this deal ends up being worth it. Ask the Rams, for example, how they feel about giving up more compensation for Matthew Stafford. Picks feel big in the moment — but when they become players … and some of those players bust, it's easy to feel good about what the Jets got in return:  a Hall of Fame quarterback and, in turn, Super Bowl contention. 
There is the possibility that Rodgers, who had one of the worst statistical seasons of his career in 2022, is on the peak of regression. There's also a chance he retires after this season and New York only gets him for one year. Those are the inherent risks of acquiring this Hall of Fame quarterback. But if the Jets get Rodgers for two years — or just one and a Super Bowl — then Douglas will come away looking like the best general manager in football, given how he's built the other elements of this roster. (His 2022 draft class, for example, is a crown jewel.)
By letting the Packers win this negotiation, the Jets leave themselves vulnerable to criticism if Rodgers flops in New York. But if Rodgers is good — and maybe even great — the Jets will have won this trade, because no one will remember the level of compensation the Packers received for Rodgers. All we will remember is that the Packers gave up Rodgers.
The Packers are moving on
This is exactly what they wanted to do.
While the deal isn't yet finalized, the blockbuster trade for 12 now arms Green Bay with 11 picks in this year's NFL Draft as well as a conditional second-round pick in 2024 that could become a first-rounder based on how Rodgers performs in New York. The Packers will now make the following selections:
No. 13 (pick swap with Jets)

No. 42 (from Jets)

No. 45

No. 78

No. 116

No. 149

No. 207 (from Jets)

No. 232

No. 242 (from JAX)

No. 256 (compensatory)
It's a happy ending in Green Bay for what had become a protracted saga involving the 19-year NFL veteran. It had all the drama of a soap opera with Packers general manager Brian Gutekunst reiterating that he has still not spoken to Rodgers himself throughout this process. 
And so it was: Rodgers felt betrayed, Gutekunst felt helpless and staying in Green Bay was no longer an option.
Now, the Packers have offloaded Rodgers' contract, though they will still have to contend with a sizable dead cap hit. According to Spotrac, Green Bay has over $57 million in dead money on the books for 2023, which makes all those draft picks gained even more valuable. But the Packers have an estimated $12.6 million in available cap space and will now aim to fill whatever holes they have on their roster with young talent.
Speaking of young talent, it is now officially the Jordan Love era. Drafted in the first round of the 2021 NFL Draft, Love has appeared in 10 games and started just one for the Packers.
"As we move forward, we're really excited to where Jordan can go," said general manager Brian Gutekunst on Monday. "He needs to play. Having him sit another year would really delay where we're going and what we're trying to build."
He will captain an offense that has young talent across the board, most notably wide receivers Christian Watson and Romeo Doubs. The team let tight end Robert Tonyan go in free agency, which created a large need at the position. Lucky for Green Bay, this is a good tight end class if you're picking in the top 50, and they now have three of those selections.
Love will also have the benefit of an established running game to lean on with both Aaron Jones and AJ Dillon still on the roster. While he's taking his lumps as a first-time, full-time starter, expect Green Bay's ground game to be more pronounced this season. Love will also get help from the other side of the ball, where the Packers will hope to finally get the most out of their top-tier talent on defense. 
Eight of their 11 projected starters are players selected in the first round and last year fell short of expectations. Green Bay is going to need to lean on that side of the ball more than ever without a proven magician under center for the foreseeable future.
This was the plan. This has always been the plan. Gutekunst and his staff might be the newer regime, but Gutekunst himself was trained under former Packers GM Ted Thompson. This is how Green Bay operates: replace one Hall of Fame quarterback with another. That's how it's worked for the last three decades and that's how it will continue to work with Thompson disciples in the building. That certainly comes with pressure for the new guy, but it's why Love was drafted when he was. It's why the Packers are going to be just fine. 
It's why they were ready to move on.
Rodgers was the leftover piece from an era Green Bay is no longer in. It's time to make room for the next generation with Love leading the way.
Prior to joining FOX Sports as the AFC East reporter, Henry McKenna spent seven years covering the Patriots for USA TODAY Sports Media Group and Boston Globe Media. Follow him on Twitter at @McKennAnalysis.
Carmen Vitali covers the NFC North for FOX Sports. Carmen had previous stops with The Draft Network and the Tampa Bay Buccaneers. She spent six seasons with the Bucs, including 2020, which added the title of Super Bowl Champion (and boat-parade participant) to her résumé. You can follow Carmen on Twitter at @CarmieV.
Top stories from FOX Sports:  
---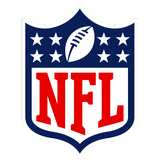 Get more from National Football League
Follow your favorites to get information about games, news and more
---