Orlando Magic
Orlando Magic
Wizards try to use Magic to their advantage
Published
Nov. 9, 2018 1:50 p.m. ET
Since being traded by the Orlando Magic in a complex deal that involved 11 players, four teams and multiple draft picks, Dwight Howard has bounced around.
In the last seven seasons since scoring his final points of an eight-year tenure with the Magic, Howard has played for five teams.
He is three games into his stint with the Washington Wizards, who are hoping to start turning things around Friday when they visit Orlando.
The Wizards own the Eastern Conference's second-worst record and are off their second 2-8 start in three seasons. In 2016-2017 after opening with eight losses in 10 games, Washington gradually reached .500 for the first time by the end of December, won the Southeast Division and finished with 49 wins.
After taking a 119-100 loss at Dallas on Tuesday, Howard is optimistic the Wizards can pull off something similar this time around.
"We're going to get better," Howard told reporters. "Once we hit our stride, I think people will forget about what happened at the beginning of this Wizards season."
So far, the various numbers are forgettable, especially defensively. Five of the losses are by double-digits, Washington is allowing 120.5 points per game and has already allowed at least 134 points three times.
"There's only one way to do it and it's doing it together," coach Scott Brooks told reporters after Washington allowed a 70-point first half. "Staying, together, doing it together and believing in each other. We've been here before. We have enough in our locker room."
As for its cause, star guard John Wall seems to believe it stems from communication issues, which he thought improved in the second half.
"We just didn't make shots and we didn't communicate well in transition," Wall said. "In the third quarter, we did a better job of playing with intensity. I just feel like maybe eight, 10 wide-open 3s, we just missed and still had a chance down six in the fourth quarter with five minutes to go."
Howard will be playing his 16th game against the Magic and his ninth game as a visitor to Orlando. The center has 11 double-doubles against the team who made him the top overall pick in 2004 and eight games with at least 20 points.
Orlando has not had a winning season since trading Howard to the Los Angeles Lakers and won 25 games last year when Howard was with the Charlotte Hornets.
The version of the Magic Howard will encounter is among the league's worst shooting teams. The Magic have opened the season with seven losses in 11 games and are averaging 101.3 points while shooting 42.9 percent.
Orlando missed a chance at three straight wins by blowing a 15-point lead in the first quarter and an 11-point edge in the third in Wednesday's 103-96 home loss to the Detroit Pistons. After blowing out San Antonio on Sunday and getting a two-point win over Cleveland on Monday, the Magic shot a respectable 46 percent but were outscored 25-16 in the fourth when they shot 5 of 16 and committed nine turnovers.
"We have times when we (play well) and times when we don't do it at all," Orlando center Nikola Vucevic said. "We have to get to a point where we do it for 48 minutes."
Evan Fournier scored 27 points while Aaron Gordon added 15 and has 64 points in his last three games since being held to four a week ago in a 25-point loss to the Los Angeles Clippers.
However, it was Orlando's bench that helped blow the game Wednesday. Terrence Ross finished with 15 points but the other four reserves Jerian Grant, rookie Mo Bamba, Jonathon Simmons and Jarrell Martin combined for five points on 1-of-14 shooting while committing eight of Orlando's 21 turnovers.
It was a fact that first-year coach Steve Clifford was not shy in expressing his displeasure with.
"You can't play five guys and win, and everybody's got to be ready to play," Clifford said. "You know what one of the things that does have to change is that all of us have to have expectations of playing well. It's not OK (to lose)."
Washington won three of four meetings last season by averaging 123.3 points in its three wins. The Wizards also are 16-3 in their last 19 meetings with Orlando since the start of the 2013-14 season.
---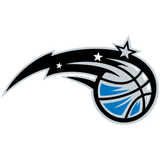 Get more from Orlando Magic
Follow your favorites to get information about games, news and more
---