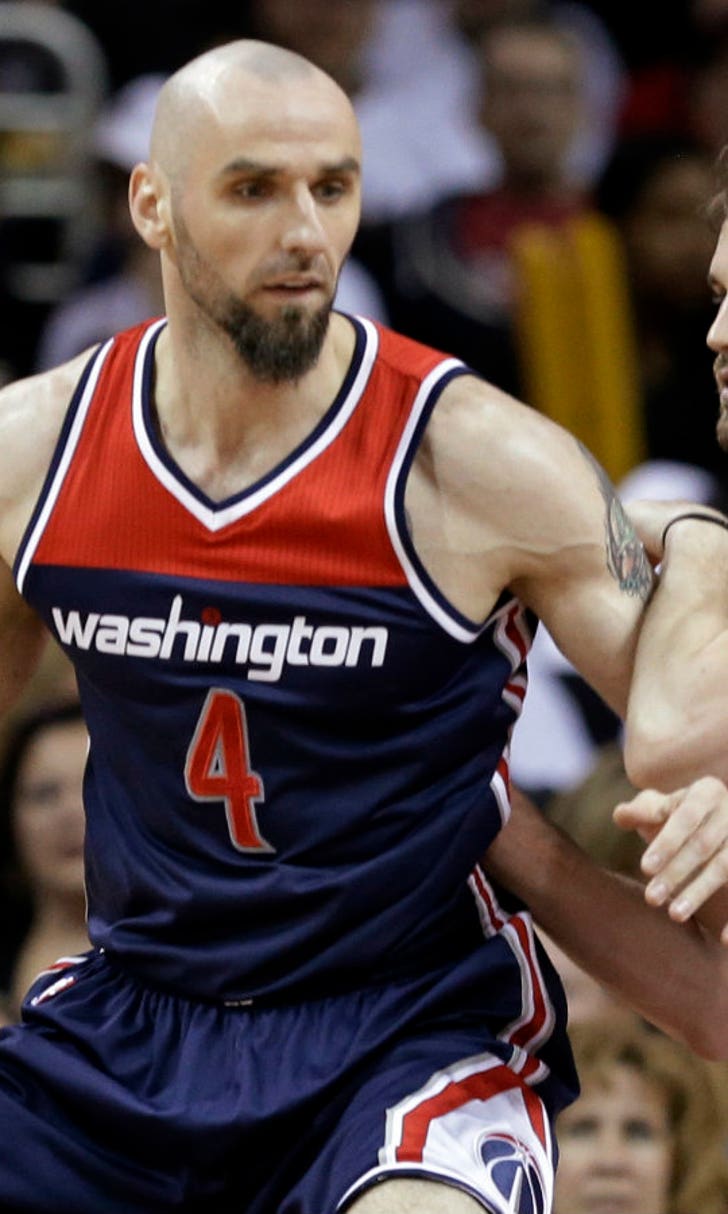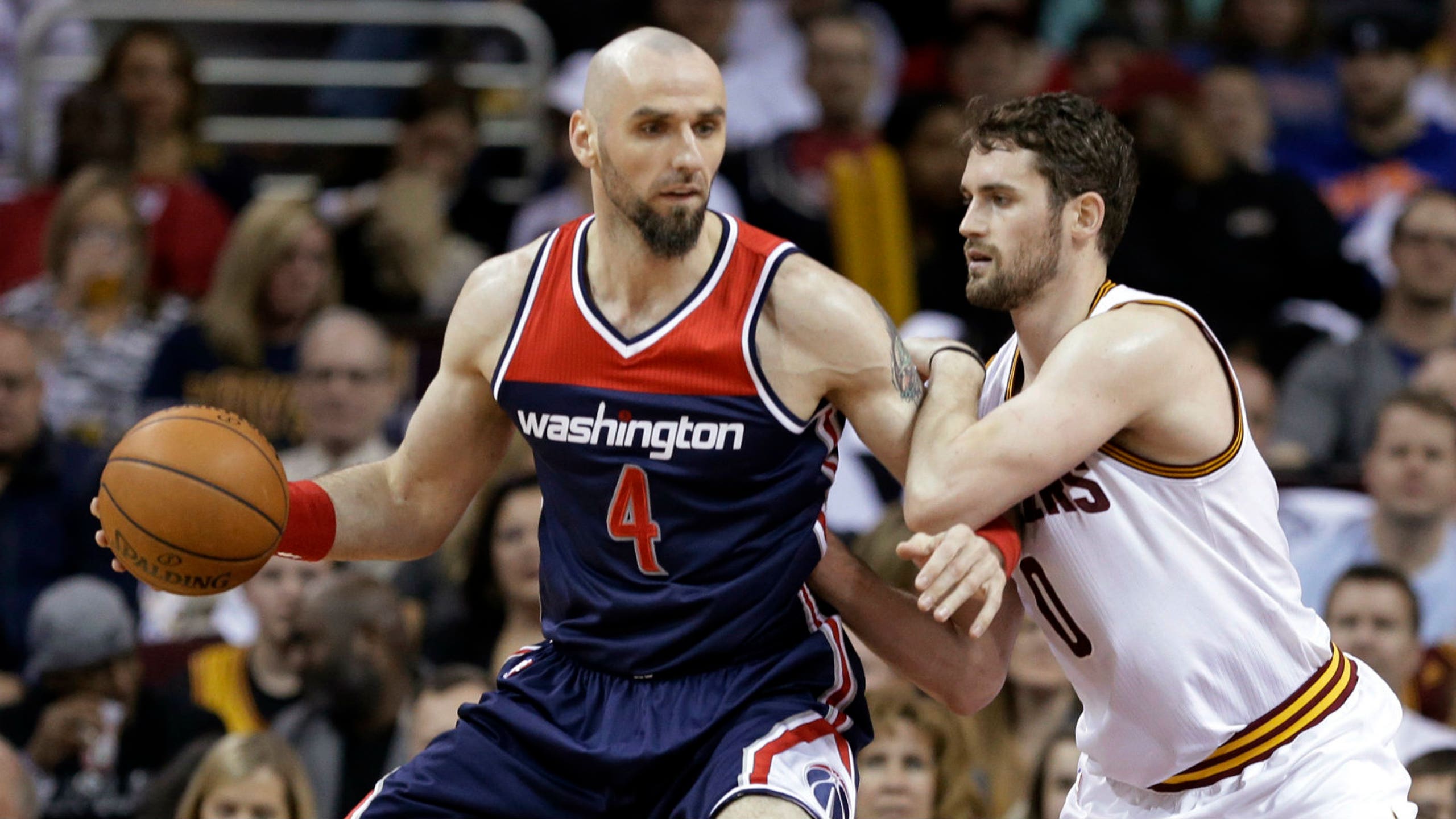 Wizards believe Gortat might have a staph infection
BY foxsports • January 12, 2016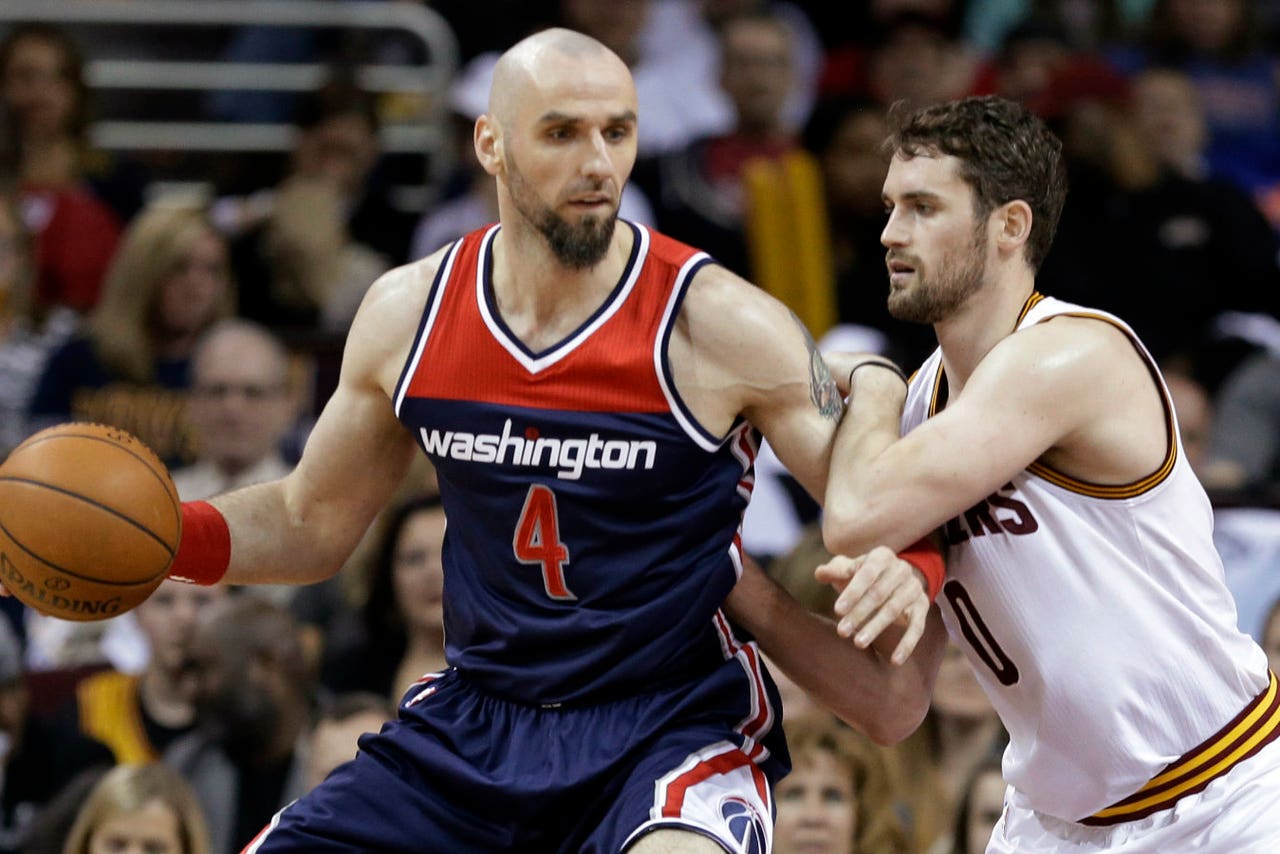 Washington Wizards center Marcin Gortat has been relatively healthy all year long, a rarity for that team this season. He's missed only four games, but one of them came Monday night against the Chicago Bulls, when he sat with a sore knee.
It turns out that "sore" knee might actually be infected, and there's a chance Gortat could be out even longer. Bad news for Washington. 
Here's more, via ESPN:
"We don't know," Wittman said. "We got to get him to the hospital when we land and give him some IVs and try to get the fluids running through him. I don't know if it's a staph infection. He had a small cut on his knee from diving on the floor and something got in there. It swelled up and he had a high temperature last night so we know it's an infection of some type." Gortat appeared to injure the knee in Saturday's game against the Magic. He also left that game in the fourth quarter after taking an elbow to the head that caused a gash on his ear. He woke up Sunday with discomfort in the knee and tried medication and treatment to get it in shape to play, to no avail. "The next 24 hours we should know what's going on," Gortat said, according to reports. "Hopefully I'll feel better tomorrow. I'm going to do whatever it takes to get myself ready for the next game."
Washington's injury luck is getting out of hand. They absolutely can't catch a break, and without Gortat starting at center they'll need to rely on Nene, and really hope small-ball tactics work out. 
Gortat turns 32 in February, and is averaging 13.4 points and 9.7 rebounds per game. 
The Wizards have been outscored by 4.0 points per 100 possessions when he's not on the floor this season. They absolutely can't afford for this to be a long-term injury.
---
---