National Basketball Association
National Basketball Association
Wizards 115, Cavaliers 107
Published
Apr. 2, 2011 4:06 a.m. ET

In a forgettable season, the Washington Wizards made some unlikely history. Until Friday night, no team in NBA history featured two rookies with triple-doubles in the same season.
Jordan Crawford, who was buried on Atlanta's bench until late February, had 21 points, 11 assists and 10 rebounds to lead the Wizards to a 115-107 win over the Cleveland Cavaliers.
Crawford's first triple-double follows that of fellow rookie John Wall, who had one in November in just his sixth NBA game. Wall was suspended for this game after he was ejected Wednesday against Miami for a skirmish in the second quarter.
Andray Blatche tied a career high with 36 points and had a career-best 19 rebounds to lead the Wizards. His 16 offensive rebounds were a franchise record and a league high this season. JaVale McGee, who also had a triple-double last month, added 25 points.
Without Wall, Crawford started at the point, and began slowly. Fifteen of his points and nine rebounds came in the second half.
Before the game, Washington coach Flip Saunders' assistants told him they were worried. The team, which was missing not only Wall but injured veterans Josh Howard, Rashard Lewis and Nick Young, lacked energy, they thought.
''It shows as coaches you can never read things,'' Saunders said.
Saunders, who has often been critical of Blatche and McGee, thinks they've been showing more maturity during the veterans' absence.
''It's tough to be patient at times,'' Saunders said. ''It's frustrating.''
Blatche's outstanding performance came in his second game back after missing 10 with a sprained right shoulder. He keyed a 14-0 run early in the third quarter that gave Washington a 68-61 lead.
By halftime, Blatche had 22 points and 12 rebounds - 11 offensive - as Cleveland held a 57-52 lead.
When he was informed that he had 16 offensive rebounds, Blatche smiled.
''That's impressive, man,'' he said. ''It's going to be a little tougher. They're going to key on me.''
It's hard to believe that a team that lost 18 of its previous 21 games, has a horrifying 2-35 record on the road and just 19 wins became the first NBA team since the 2003-04 Los Angeles Lakers with three players posting triple-doubles in a season.
''Would I like to have seem them earlier? We're seeing those results,'' Saunders said.
Crawford, who had 39 points in the fracas-marred game against the Heat, likes to defer credit to his teammates.
''They did a good job making me look good,'' Crawford said.
When told his teammates said he made them look good, he laughed.
''Oh man, they're lying,'' he said.
The Cavaliers closed to 83-82 at the end of the third quarter, but Washington ran off 11 straight points early in the fourth for a 96-84 lead.
Ramon Sessions scored 26 points for the Cavs and J.J. Hickson had 21 points and 10 rebounds.
''It wasn't really that physical at all,'' Hickson said. ''Guys like Blatche got so many offensive rebounds because I wasn't there being physical, I was just trying to get the rebound. I think I'm the reason we lost tonight, but I guarantee you it won't happen again.''
NOTES: Saunders said Wall and the rest of the NBA will learn from this experience. ''Next year, they'll know that they just can't go out there and punk him. He's got to learn in that kind of situation, there's something called a push,'' Saunders said. ... Cleveland F Antawn Jamison, who hasn't played since Feb. 27 because of a broken pinkie on his left hand, won't play the rest of the season. Jamison was traded to the Cavaliers from the Wizards in Feb. 2010, and missed both of Cleveland's games in Washington this season. After the trade, Jamison hoped that he would get to play with a winning team, but after LeBron James left the Cavaliers they've lost consistently. With one season left on his contract, Jamison said he won't demand a trade. ''I've never been a guy who says: 'Trade me,''' Jamison said. ''I just want to win. I would never go and say, 'Get me out of here.''' ... Cleveland played without F Samardo Samuels (sprained right wrist). ... The Wizards started their 28th different lineup this season.
---
---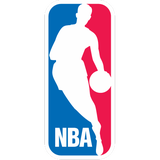 Get more from National Basketball Association
Follow your favorites to get information about games, news and more
---